Why Did Car and Driver Name the 2017 Audi A4 #1 In Its Class?
The Unrivaled Luxury of the 2017 Audi A4 Awaits at Our Tampa Dealer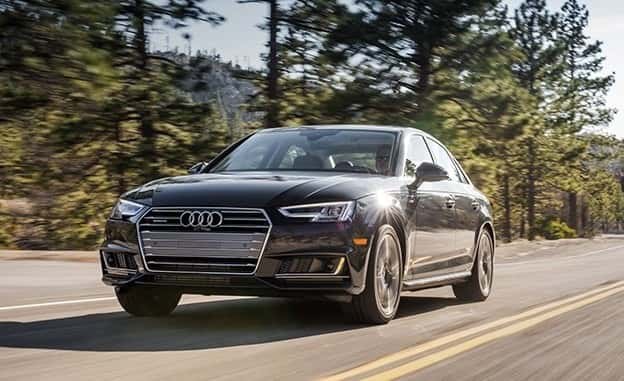 Are you looking for a car that provides the perfect fusion of state of the art luxury and advanced sports performance? Then you want to get behind the wheel of the new Audi A4, which Car and Driver has declared #1 out of all luxury cars.
What makes the 2017 Audi A4 such a thrill for Tampa drivers?
Experience the Supreme Thrill of Driving the 2017 Audi A4, Available Now at Audi Tampa
Let's start with performance. The 2017 Audi A4 delivers a walloping 252 hp which translates into a 0-60 time of just a hair over five seconds. And it does so while delivering fuel efficiency that can rate as high as 37 mpg.
At the same time, the 2017 A4 is packed with all the tech you need to ride in feature-rich comfort. From its advanced MMI infotainment system, to Audi Connect, Apple CarPlay, and Android Auto, to a slew of advanced safety features, to a Virtual Cockpit that the Car Connection says "drops the digital mic", the new A4 ensures that you cruise in style.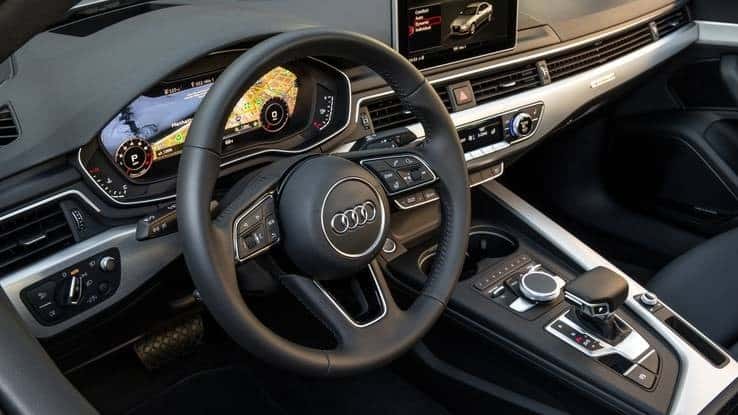 Test Drive the 2017 Audi A4 at Audi Tampa Today
Ready to see why the experts call it the leader in its class? Visit our Tampa Audi dealer today and test drive the 2017 A4 for yourself.
Simply put, it's your thrill ride into the future?
Check out our unrivaled selection of the 2017 Audi A4 online, or call Audi Tampa at (888) 486-8115 today.