2017 Subaru Forester Called Best Small SUV for Tampa Drivers by Consumer Reports
Performance, Comfort, Safety, and Efficiency: the 2017 Subaru Forester Ranks #1
Are you in the market for an SUV? Then according to the latest information from Consumer Reports, you literally can't do any better than the 2017 Subaru Forester, available now in Tampa. For it's annual Auto Issue, Consumer Reports surveyed car owners to find out which they would buy again, and they overwhelmingly declared the 2017 Forester #1, while the Jeep Compass and Patriot tied for last place.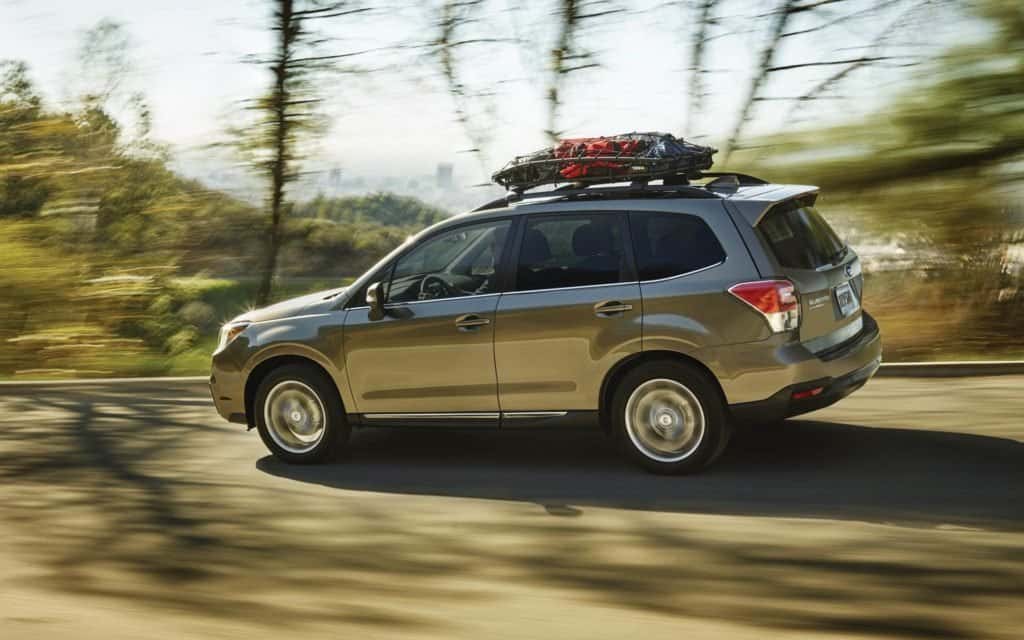 Why Do Tampa Drivers Love the 2017 Subaru Forester?
The 2017 Subaru Forester scored #1 for several reasons. First, it's surefooted 4WD and punchy 250 hp base engine delivers an outstanding driving experience both on and off-road. What's more, it delivers a 24 city/32 highway MPG that is practically unheard of in a 4WD, let alone an SUV. Then with its roomy, comfortable interior, the 2017 Forester is the ultimate road trip ride. Combine that with some of the best safety scores out there, and you have the total package.
Test Drive a 2017 Subaru Forester at Our Tampa Dealership Today
We could go on and on about the finer points of the 2017 Subaru Forester, but the best way to learn about it is to experience it for yourself. Head over to our Tampa dealership today, and discover what made Consumer Reports call the 2017 Subaru Forester #1 in its class.
Check Out Our Selection of the 2017 Subaru Forester Online, or Call Reeves Import Motorcars at (813) 933-2811 Today.