The 2018 Audi A4 – Available in Tampa
The 2018 Audi A4 is for Sale at the Premier New and Used Tampa Audi Dealer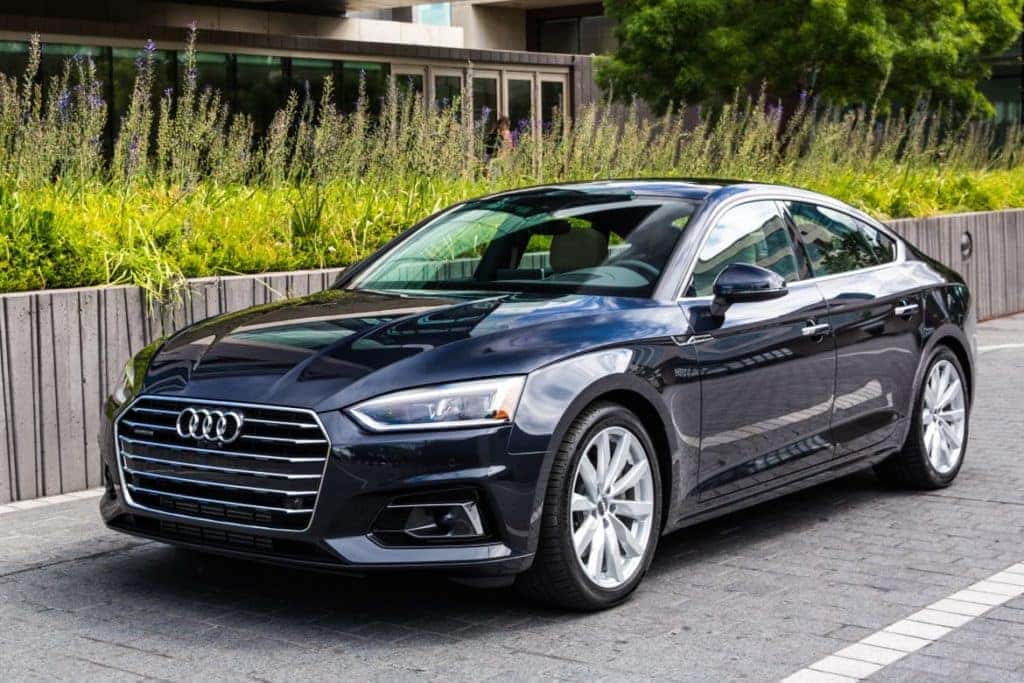 Audi has done it again. With a particular emphasis on drivers who are looking for performance, tech, and luxurious comfort, they have redesigned the 2018 Audi A4 to deliver best in every realm. What's more, we're excited to announce that the 2018 Audi A4 is for sale now at the premier new and used Audi dealer in Tampa – Audi Tampa.
So why do experts like Car and Driver call the new A4 "one of the best in its class"? Let's take a look.
Experience the New 2018 Audi A4, for Sale at Our Tampa Dealer
We'll be drawing from the words of expert reviewers such as Car and Driver, Edmunds, Motortrend, and US News Rankings and Reviews.
For starters, the performance. The new 2018 Audi A4 has been hailed for its "dynamic road manners", "solid handling", "powerful engine choices", and "quick acceleration".
As for tech, experts have praised the new A4's "responsive, feature-rich infotainment system", it's extensive list of standard and available safety tech, it's standard inclusion of Apple CarPlay and Android Auto, and the fact that all of its tech is "cutting edge" and "easy to use".
Experts love the all-around comfort and luxury of the 2018 Audi A4, with its "sophisticated, serene cabin" that "looks cool and is impeccably constructed" of "handsome", "pleasing materials".
As we teased before, Car and Driver summed things up best, saying, "The A4 is swift, silent, and sporty – and one of the best in its class."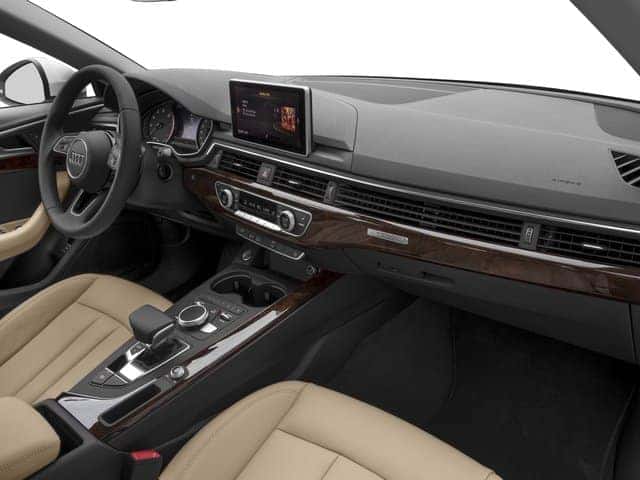 Test Drive the 2018 Audi A4 at the Leading New and Used Audi Dealer in Tampa
Ready to see why the experts love the new A4? The 2018 Audi A4 is for sale now at the most renowned Audi dealer in Tampa, Florida – Audi Tampa.
Where did we get our reputation for excellence?
As part of a family-owned collection of auto dealers with nearly 50 years of experience, we're more than just another resource for cars – we're part of the Audi heritage.
What model, trim, or even color are you searching for? At Audi Tampa, we offer the largest inventory of Audi vehicles in the region so you can find the perfect ride for you.
From our sales team to financing to service, our staff is comprised of friendly experts who know how to provide you with the utmost in quality service.
Bottom line – when you want to find a 2018 Audi A4 for sale in Tampa, Florida, we're you're #1 stop.
Check out the best selection of the new 2018 Audi A4 for sale in Tampa, Florida, or call Audi Tampa at (888) 486-8115 today.