The 2018 Q7 SUV – Comfort for Your Entire Family
See Why Experts Call the 2018 Audi Q7 a "Must-Shop" for Tampa Drivers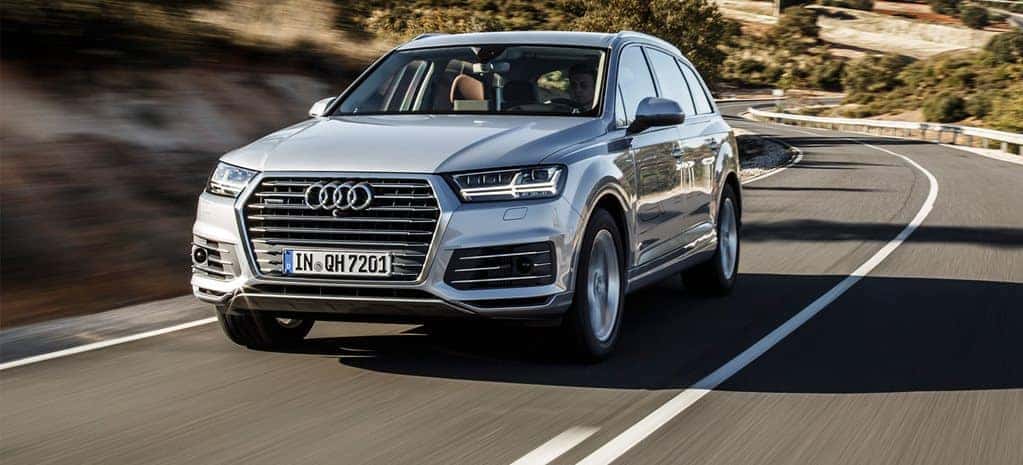 You want family-friend SUV capability and versatility, but you also demand luxury. To that end, meet the 2018 Audi Q7, for sale now at our Tampa SUV dealer. According to experts, the new Q7 is among the best SUVs you can buy. So why do reviewers love the Q7? Let's see what they have to say.
Reviews of the 2018 Audi Q7 SUV, for Sale at Our Tampa Dealer
Here are highlights from five of the industry's top reviewers:
"Great handling for a large car." "Slick tech features." "Well-appointed interior."
US News Rankings and Reviews
"Luxurious, comfortable, and quiet cabin." "Impressive standard and available safety features." "Energetic, fuel-efficient systems." "Refined ride and handling."
"This luxurious three-row SUV offers plenty of performance and technology."
"Amazing attention to detail." "Sublime ride quality." "Technological wonder." "The 2018 Audi Q7 delivers exactly that luxury buyers want: room for the whole family and some of the most advanced technology ever fitted to a new car."
"Back road athleticism." "Beautiful and high-tech cabin." "One of our favorite ways to move the family." "Add this to your luxury-crossover must-shop list."
Suffice to say that the experts have spoken—the 2018 Audi Q7 SUV is the leading choice for Tampa drivers.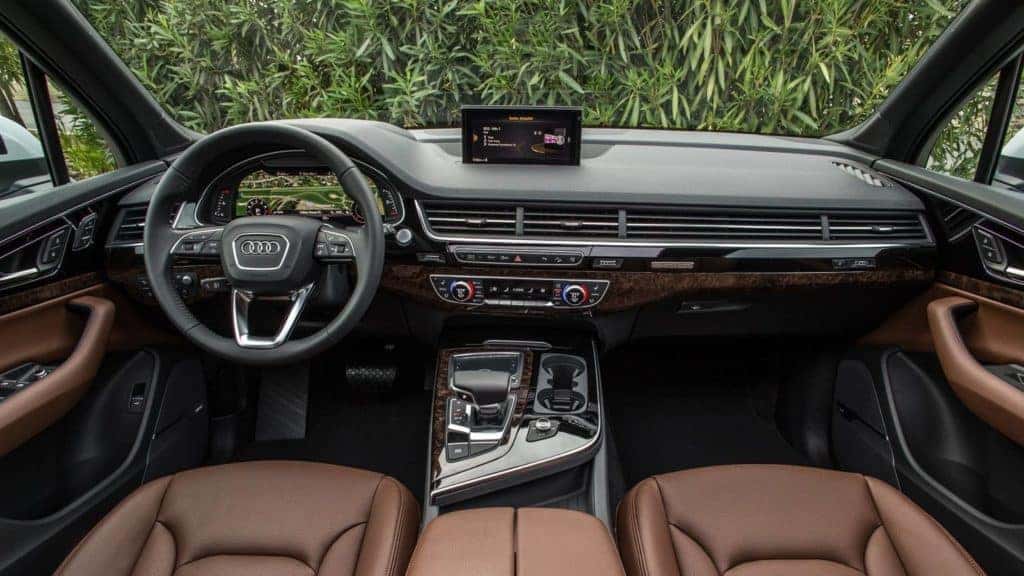 Test Drive the 2018 Audi Q7 SUV at Our Tampa Dealer
Ready to see for yourself why the Q7 is the right SUV for your family? Visit our Tampa Audi dealer today and take the 2018 Audi Q7 for a test drive today.
At Audi Tampa, you'll enjoy:
Our dealership offers a unique commitment called the I Care Promise. This states that with every interaction with a member of our team, you'll receive the utmost in friendly, fast, knowledgeable service. And why would you want anything less than that?
To find out if the Q7 is truly the right SUV for you, you need options. At Audi Tampa, we offer the region's largest selection so that you can compare and contrast different models and trims to find the ideal ride for your needs.
Have a busy schedule? Call us and set up a time, and we'll bring the 2018 Q7 directly to your home or office for a test drive.
Check out our selection of the 2018 Audi Q7 SUV online, or call Audi Tampa at (888) 486-8115 today.