Meet the "Compelling" 2018 Subaru Impreza, for Sale Now at the Leading Tampa Subaru Dealer
Learn Why Drivers and Experts Love the 2018 Subaru Impreza, Available at Our Tampa Dealer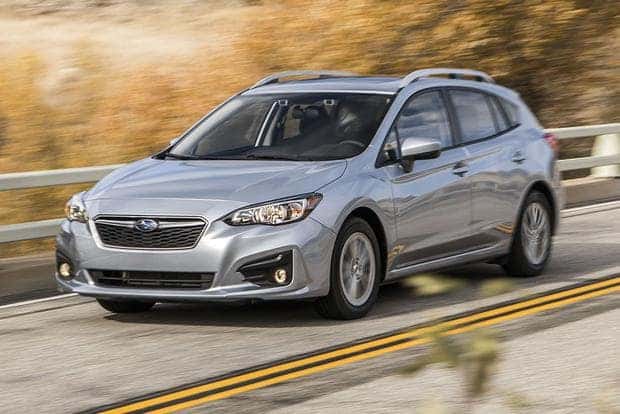 Summer is here, so if you're like many people you have road trips on your mind. That means you're looking for a vehicle that provides comfort, performance, capability, reliability, efficiency, and safety. According to experts and everyday drivers alike, one vehicle fits the bill perfectly: the 2018 Subaru Impreza, which is for sale now at our Tampa dealer.
So why did real driver ratings of the 2018 Impreza average out to 4.9/5 on Cars.com? Let's take a look.
Meet the 2018 Subaru Impreza at Our Tampa Subaru Dealer
TopGear praises the 2018 Subaru Impreza for its "sharp chassis" (which translates into better handling and improved ride comfort), its "comfortable, quiet" ride, "polished" handling, expansive range of safety and convenience tech, as well as its roomy hatchback trim. Edmunds doubled down on each of these points, sayings that "standard all-wheel drive and an affordable price tag make a compelling case for the 2018 Impreza." US News Rankings and Reviews hailed all of the above, and went further with praise for the Impreza's solid fuel economy and crash safety scores.
The 2018 Subaru Impreza is for sale now at the premier Tampa Subaru dealer – Reeves Subaru of Tampa. What makes us Tampa's leader in all things Subaru?
The highest level of Subaru expertise.
From the Impreza's wide range of driver assist tech, to safety features like the EyeSight suite, to a whole lot more, if you're going to get the most out of your Subaru you need to be educated on what it has to offer. At Reeves, our expert team is here to keep you informed about the latest innovations.
Our Tampa Subaru dealer offers more—more selection so you can find the perfect model and trim for you, more service volume so you can get your repairs and maintenance completed faster, and more specials so you can save…more!
At Reeves, we have a reputation for offering friendly service. In fact, it's more than a reputation—it's a promise. Thanks to our new I Care Promise, we've launched a dealership-wide commitment to offering the highest level of friendly, knowledgeable service that you'll find at any Tampa Subaru dealer.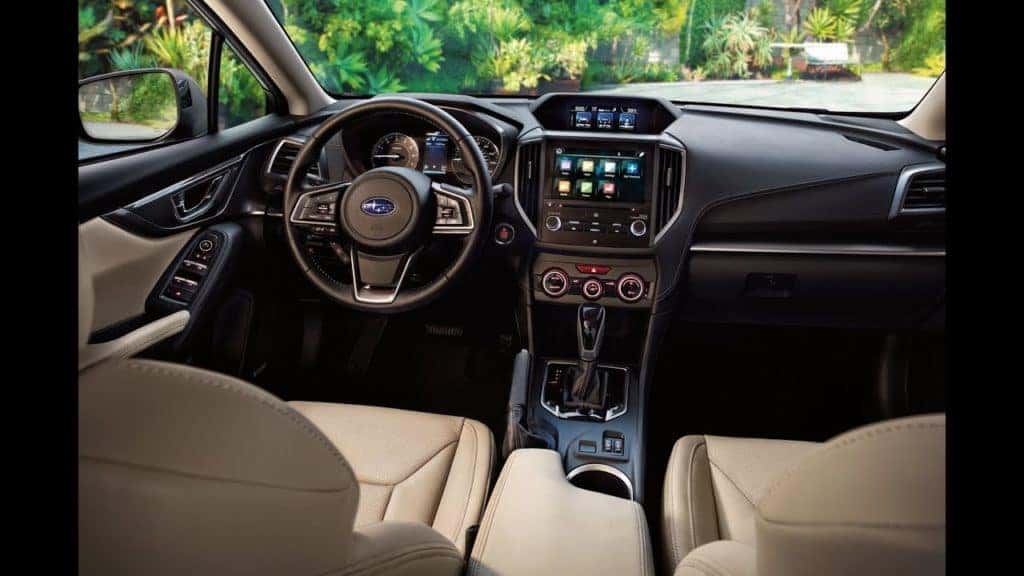 Test Drive the 2018 Subaru Impreza at Our Tampa Subaru Dealer
Ready to experience the all-around perfect of the 2018 Subaru Impreza along with the unrivaled Subaru dealership experience offered by Reeves? Visit us today, and learn how Reeves and the Impreza have gained reputations for excellence.
Check out our selection of the 2018 Subaru Impreza online, or call Reeves Subaru of Tampa at (888) 378-0795 today.