Why Get Your 2018 Subaru Outback from Our Tampa Subaru Dealer?
Reeves Subaru of Tampa Is Your #1 Dealer for the 2018 Outback
Are you looking for the ultimate outdoor adventure driving machine? Then you want the Subaru Outback, which has stood unchallenged for its off-road prowess along with its around-town practicality for more than 20 years. The 2018 Subaru Outback has finally arrived at our Tampa Subaru dealer, and we're excited to say that it is better than ever.
So why the 2018 Subaru Outback, and why get it from the leader among Tampa Subaru dealerships? Read on to learn more below.
Why You Should Try the 2018 Outback at Our Tampa Subaru Dealer
The 2018 Subaru Outback offers Tampa drivers a more aggressive exterior, a more refined interior, and an updated infotainment system featuring both Apple CarPlay and Android Auto. Suffice to say that experts love it. Motortrend praises the 2018 Subaru Outback for its comfortably spacious interior, standard AWD capability, and the usability of its new infotainment system. Car and Driver applauded its quiet, comfortable, roomy cabin, its solid engine choices, and its unrivaled Subaru reliability. And Edmunds hailed all of these aspects, as well as the 2018 Outback's efficiency and all-around capability, saying, "The 2018 Subaru Outback has many advantages compared to a traditional SUV."
So, why get your 2018 Outback from our Tampa Subaru dealer?
We're proud to say that we're part of the Reeves family of car dealers, which has had its doors open for for than 45 years.
You want the perfect vehicle for you, not just whatever happens to be laying around. What year, model, trim, and color are you searching for? We've got it.
Tampa's best Subaru service
Nothing ruins your adventure like ending up on the side of the road. At Reeves Subaru of Tampa, we offer the fastest, most convenient, most dependable Subaru service in Tampa or beyond.
The best Subaru specials around
At Reeves Subaru of Tampa, we believe that getting behind the wheel of a Subaru shouldn't cost you an arm and a leg. That's why we offer the best Subaru specials and incentives that you'll find at any Tampa Subaru dealer.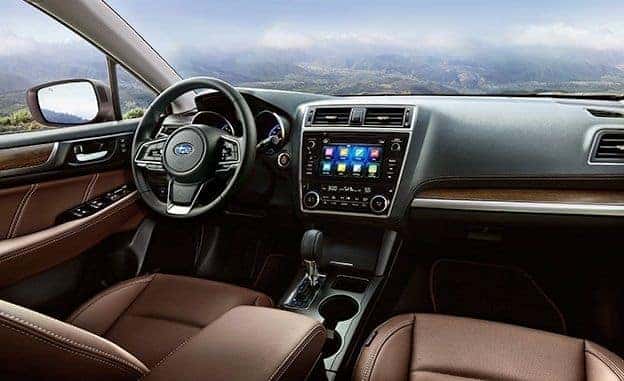 Test Drive the 2018 Subaru Outback at Our Tampa Subaru Dealer Today
Ready to see why the experts love the 2018 Subaru Outback? Visit our Tampa Subaru dealer today, and test drive the new Outback for yourself.
Simply put, you adventure starts at Reeves.
Check out our selection of the 2018 Subaru Outback online, or call Reeves Subaru of Tampa at (888) 378-0739 today.