Sophistication Meets Style with the 2019 A8
Meet the 2019 A8: the Audi Sedan that Redefines "Luxury Vehicle"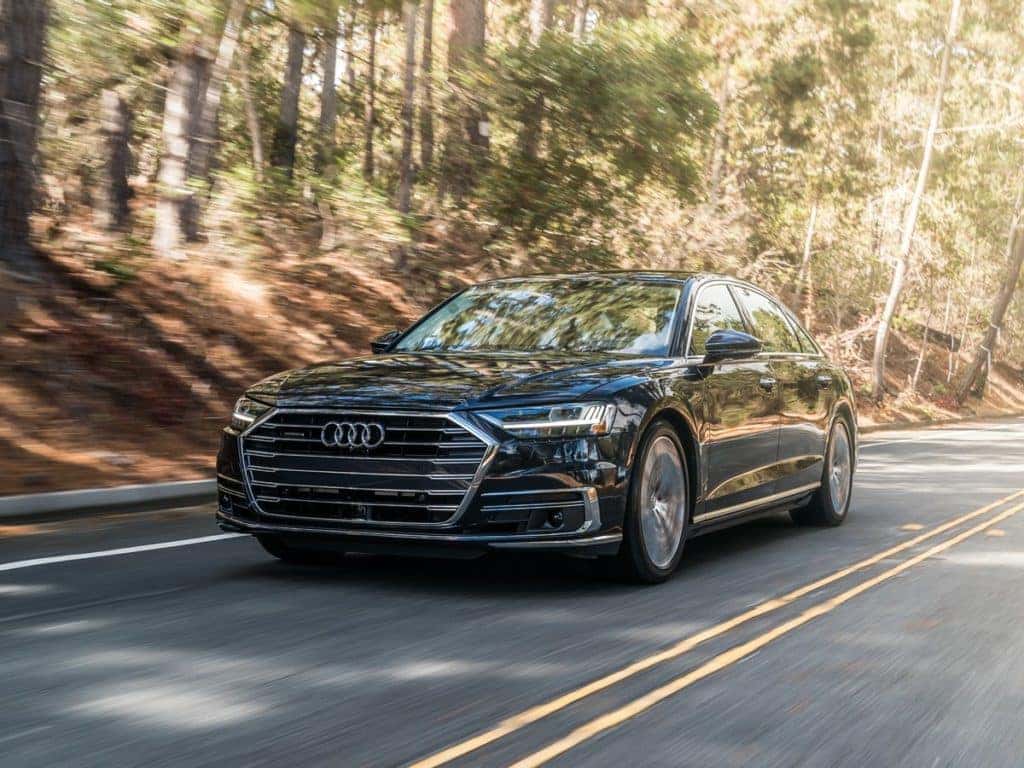 For years now, the Audi A8 has led the pack when it came to offering executive-level luxury. For 2019, the latest A8 redesign is redefining what drivers think of a luxury vehicle.
Introducing the 2019 Audi A8, which is already garnering rave reviews from the experts. Let's take a closer look.
The 2019 Audi A8 Is the Ultimate Luxury Vehicle for Tampa Drivers
Let's take a look at how the latest Audi sedan differs from the last release.
Outside the exterior offers a slightly more refined appearance, but the real changes are noticeable in the cabin. With a cleaner, more spacious layout boasting higher quality materials, the new A8 offers a noticeably outstanding level of comfort. Most important, however, are the tech updates. The new 2019 A8 offers state-of-the-art features like the latest Audi MMI infotainment system, a remote smart control in the backseat, and even a rear seat foot massager.
Expert reviewers love the latest A8. Edmunds hails its "impeccably crafted cabin," "impressive interior appointments and technology," "response steering and cornering," and standard all-wheel drive. Car and Driver applauds its "superb ride comfort and body control" and "anechoic-chamber silent" cabin, calling it "serenity on four wheels." Motortrend praised its handling, style, and impressive range of features. Kelley Blue Book was thrilled by its "cutting-edge technology" and "intuitive controls." Perhaps US News Rankings and Reviews summed things up best, saying, "The 2019 Audi A8 is one of the highest-ranking super luxury cars. It boasts a serene ride, one of the most spacious interiors in the class, and an easy-to-use dual-screen infotainment system."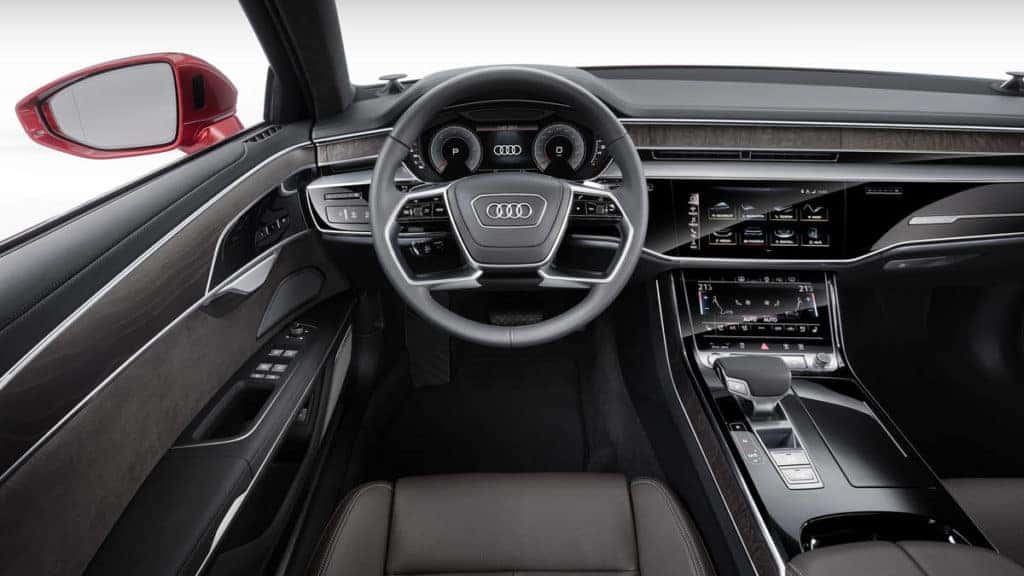 Experience the New 2019 Audi A8 at Our Tampa Dealer
Ready to experience the most luxurious vehicle on the road today? Visit our 2019 A8 Tampa Audi dealer today, and test drive yours.
At Audi Tampa, you'll enjoy the largest selection in the region, meaning you can compare and contrast different models and trims to be certain that you've found the ideal choice for you. You'll also discover why we've built a reputation for providing an unrivaled level of customer satisfaction. It's all built upon friendly, expert, convenient service. And in the end, when you're shopping for unparalleled luxury, will anything but the best service experience suffice? We think not.
Check out our selection of the new 2019 Audi A8 online, or call Audi Tampa at (888) 486-8115 today.