4 Tech Innovations You'll Love in the 2019 Audi A3 Compact Sedan
The 2019 Audi A3 Compact Sedan Delivers State-of-the-Art Comfort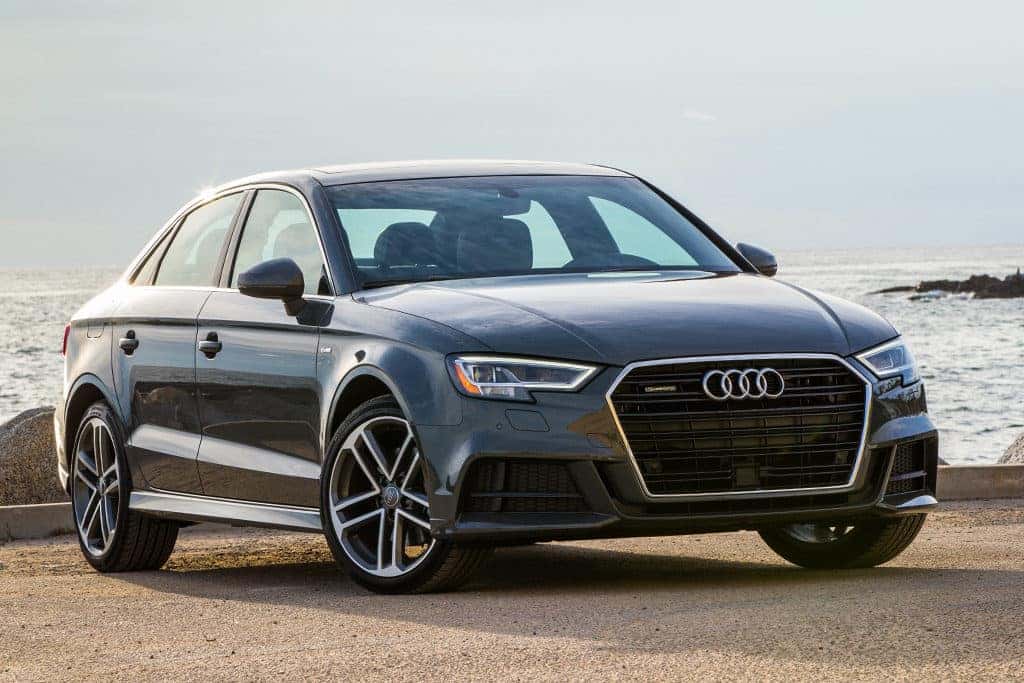 For more than 20 years, the Audi A3 has been providing luxury drivers with paramount technology and comfort in a compact, high-performance package. Now according to the experts, the 2019 Audi A3 compact sedan has gone truly state-of-the-art.
US News Rankings and Reviews says, "It's athletic, fun to drive, and loaded with features." Edmunds says the new A3 offers a "good balance of a comfortable ride and sporty handling," "strong acceleration," and a "refined and stylish cabin." The Car Connection listed a slew of accolades, applauding its "impressive Virtual Cockpit," "well-equipped base model," "potent turbocharged engine," and the fact that it has active safety features included."
Perhaps the two strongest statements come from TopGear and Car and Driver. TopGear calls the A3, "The definitive example of rock-solid, sensible, impeccable German engineering." And Car and Driver says, "The A3 is a genuine Audi with all of the features, performance, and sophistication we expect from a car wearing the storied four-ring logo on its grille."
State-of-the-Art Tech in the 2019 Audi A3 Compact Sedan
Let's take a look at 4 tech features you'll love in the 2019 Audi A3 compact sedan:
Reviewers across the board hail this innovative 12.3-inch instrument display. With customizable information, access to Google Earth, and stunning visuals, it certainly catches the eye.
Widely hailed as the top infotainment system in the industry, the latest MMI system boasts handwriting recognition so you can "write" your entry at the movement of a finger.
Audi Pre Sense Basic and Front
Standard with the A3 which senses coming emergencies and prepares the car accordingly. Also standard is Pre Sense Front, which helps prepare in the event of front end collisions.
Audi Side Assist with Rear Cross Traffic Assist
This powerful system helps by seeing where you can't. It notifies you of obstructions in the blind spot, or of oncoming vehicles you might not have noticed.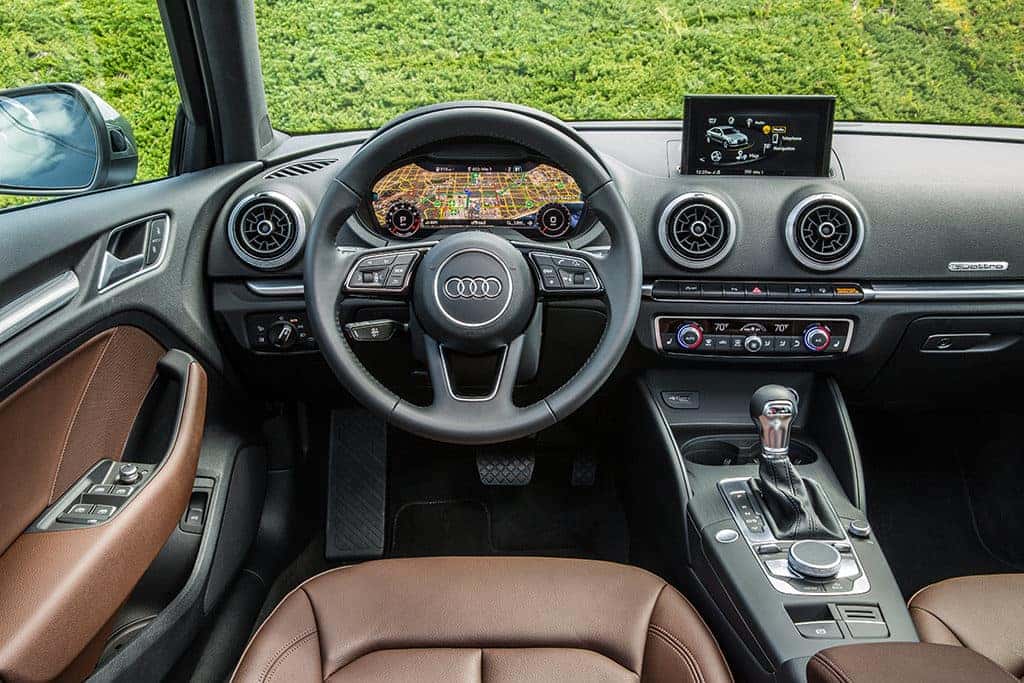 Test Drive Your 2019 Audi A3 Compact Sedan at Our Tampa Dealer
Now it's time to experience the slick tech of the 2019 Audi A3 for yourself. At Audi Tampa you'll enjoy vast selection allowing you to find the ideal trim for your needs. You'll also enjoy the utmost in convenience, expertise, and all-around friendly service.
Wondering about the Audi A3 price? It starts as low as $34,724, which is thousands of dollars below the MSRP. At Audi Tampa, you also enjoy unrivaled specials.
Check out our current inventory of the 2019 Audi A3 online, or call Audi Tampa at (888) 486-8115 today.