See How the 2019 Audi Q3 Delivers a State-of-the-Art Crossover Experience
Reviewers Hail the New 2019 Audi Q3 Crossover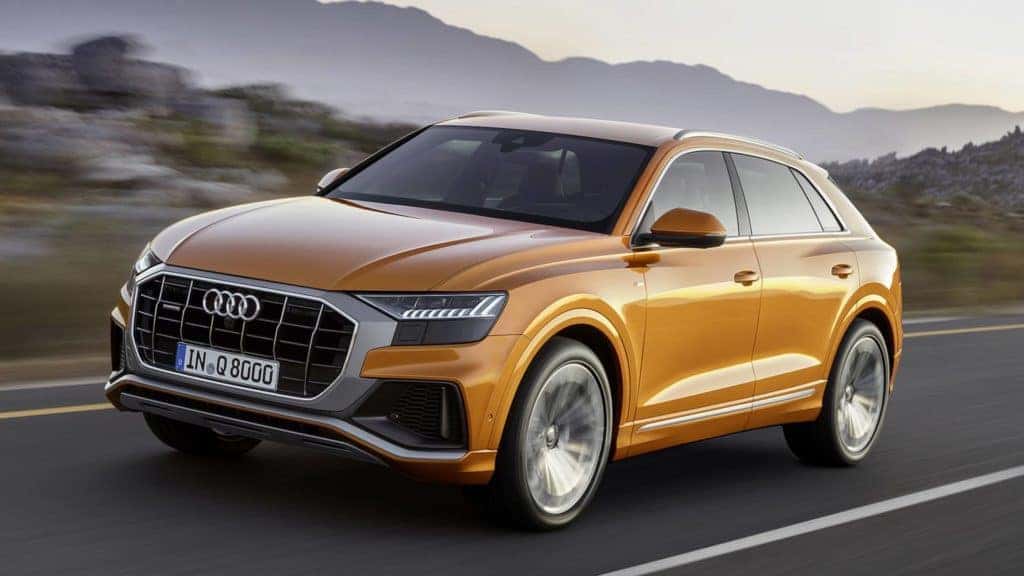 About 15 years ago, Audi unveiled its new Q line of SUVs with the intention of providing SUV drivers with options that would deliver innovative technology and a luxurious driving experience, which were seriously lacking in the segment. The Q series quickly set the standard for luxury SUVs, a distinction the company holds to this day. Now with the 2019 Q3, experts are saying that the company has taken luxury crossover design to a new level.
Learn Why the 2019 Q3 Crossover Delivers "the Luxury Mantle"
Let's take a look at what five of the industry's top reviewers have to say about the 2019 Q3 crossover:
"High-tech features standard." "Frisky turbocharged engine." "Roomier inside." "Modern interior." "Pert handling." "The 2019 Audi Q3 whispers "GTI" in the ears of brand-conscious drivers—but it's, like, discreet about it."
"A very competitive posh crossover." "For: Lots of equipment and tech, practical striking to look at."
"Comfortable and spacious interior." "Good looking design." "Standard quattro AWD." "Good tech package." "Good suspension."
"Much more tech, all of it great." "Families will have an easier time at the grocery store, with the cargo area growing from 16.7 cubic feet to 18.7, or 23.7 with the adjustable load floor set to its most capacious setting." "Pep in its step."
"The 2019 Audi Q3 can legitimately claim the luxury mantle." "The most modern feel in the segment."
Reviewers across the board have hailed the 2019 Q3 for its outstanding technology. Here are just a few standout items:
Standard twin-screen setup with 8.8-inch touchscreen in the center console and a 10.25-inch digital instrument cluster (which can be upgraded to 10.1-inch and 12.3-inch running Audi's Virtual Cockpit).
Standard MMI Touch Response System, which has won a slew of awards and accolades.
Standard Apple CarPlay and Android Auto.
Standard automatic windshield wipers, LED headlights, keyless start, and USB ports.
A vast array of optional features like the Audi phonebox wireless charger and signal booster, interior ambient lighting, keyless entry, and too many driver assist and safety systems to list.
Suffice to say that this is one state-of-the-art SUV.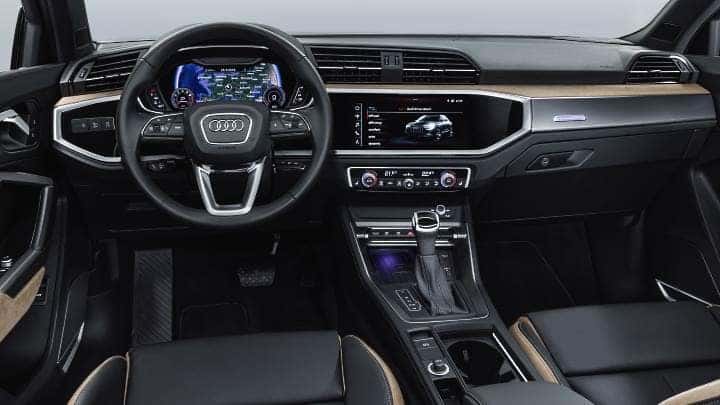 Enjoy Unrivaled Audi Offers at Audi Tampa
Ready to test drive your 2019 Q3 crossover? Visit Audi Tampa today, where you'll find the largest selection, paramount convenience, and unparalleled Audi offers.
Check out our selection of the 2019 Audi Q3 online, or call Audi Tampa at (888) 486-8115 today.