The 2019 Audi Q5 – A Luxury Compact SUV
Meet the 2019 Audi Q5 SUV at Our Tampa Dealer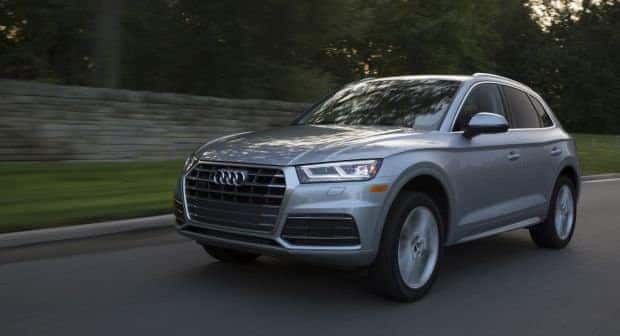 Ever since it was first released just over a decade ago, the Audi Q5 has quickly gained notoriety for offering the perfect balance of versatility, luxury, performance, and tech. According to the experts, the 2019 Q5 takes that perfection to the next level.
Let's take a look at what experts are saying about the latest edition of this popular SUV.
Reviews of the 2019 Audi Q5
Here are the thoughts from four top reviewers about the latest Audi SUV:
US News Rankings and Reviews
"Lots of standard features." "Agile handling." "Comfortable ride." "Powerful engine choices." "The 2019 Audi Q5's lively engines, sporty handling, and loads of standard features help it earn  a spot near the top of our luxury compact SUV rankings."
"Gutsy and efficient powertrain, high-tech features, expensively tailored looks." "Quick, comfortable, and infused with the latest technological gadgetry, the Audi Q5 is an undeniably premium compact crossover." "The infotainment is intuitive and comes standard with an onboard WI-FI hotspot and both Apple CarPlay and Android Auto."
"Excellent driving manners, standard all-wheel drive and loads of the latest technology."
"Good powertrains." "Useful technology." "Standard active safety features." "Comfortable interior." "It's easy to see why buyers increasingly pick luxury compact crossovers like the 2019 Audi Q5; it's comfortable and quick with plenty of room."
Bottom line—the 2019 Audi Q5 is a truly full-package SUV that delivers on everything a luxury driver demands.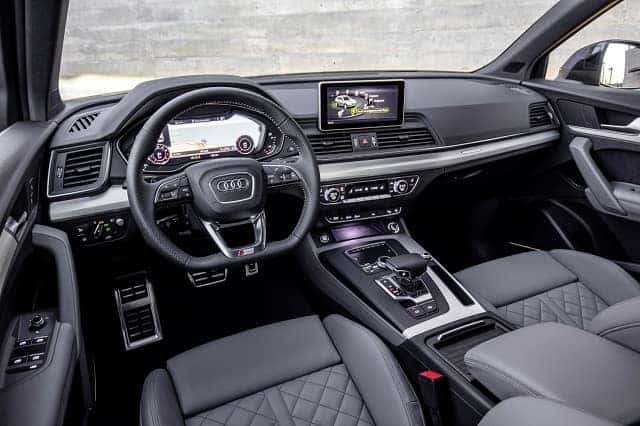 Test Drive the 2019 Audi Q5 at Our Luxury Vehicle Dealer in Tampa
Ready to experience the new Q5 for yourself? Visit Audi Tampa today, the leading place to  buy a luxury vehicle in Tampa.
What makes us your top resource for Audi SUVs?
Simply put, we have more to offer than other dealers. We're home to the largest Audi inventory in the region, meaning you have plenty of options to compare and contrast.
Audi makes the most innovative cars on the road. That means if you're going to stay informed about their latest developments, you need a dealership that offers the expertise required to keep you in the know. That's exactly what Audi Tampa delivers.
We're firm believers that you should enjoy your experience every step of the way. That's why our team is committed to providing friendly, helpful service with every interaction.
Check out our selection of the 2019 Audi Q5 SUV online, or call Audi Tampa at (888) 486-8115 today.