Why Buy the 2019 Discovery Sport?
Meet the New 2019 Land Rover Discovery Sport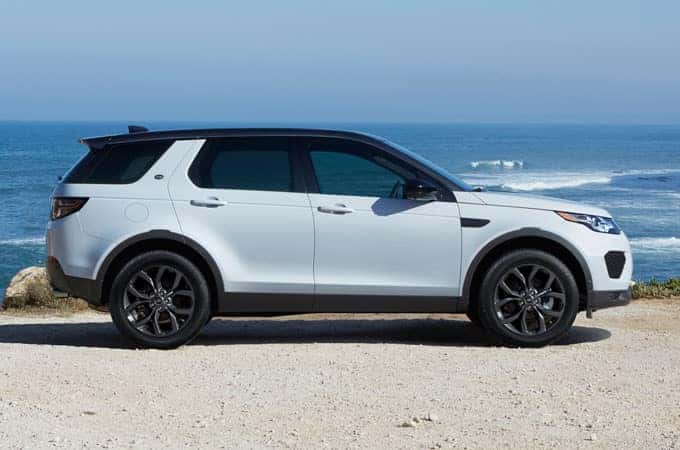 With the arrival of 2019, you might be interested in finding the ideal SUV for a new year of road trips and around-town adventures. According to the experts, you can't do better than the 2019 Land Rover Discovery Sport.
What has made the new Discovery Sport such a hit? Let's see what the reviewers are saying.
Reviews of the 2019 Discovery Sport, for Sale Now at Our Land Rover Dealer
Here's what six of the leading reviewers have to say about the new Discovery Sport.
"The dapper looks of the Discovery Sport conceal its serious off-road credentials, which set it apart from its more on-road-oriented rivals."
"The best car in its class." "New engine is so good it earns an extra point." "Versatility, impressive off-road talent and lovely interior finish."
"The Land Rover Discovery Sport is a cleverly packaged SUV that's practical, comfortable, and good to drive." "Seven seats on most versions." "Slow depreciation." "Great driving position."
"Above-average off-road and all-weather capabilities." "Available third row seating." "Plenty of passenger and cargo space."
US News Rankings and Reviews
"The 2019 Land Rover Discovery Sport is the best off-road vehicle in the luxury compact SUV class." "Roomy, comfortable second-row seats." "Lots of cargo space."
"As the most affordable model in the luxury brand's off-road-capable stable, the 2019 Land Rover Discovery Sport is quite the bargain."
In other words, the 2019 Discovery Sport offers unrivaled driving capability coupled with an outstanding level of comfort.
Test Drive the 2019 Discovery Sport at Our Tampa Land Rover Dealership
Ready to experience the unmatched capability of the 2019 Discovery Sport for yourself? Visit our Tampa Land Rover dealership today and take yours for a test drive.
At Land Rover Tampa you'll enjoy the largest selection of Land Rover models offered anywhere in the region, allowing you to compare and contrast different options and make sure that you find the perfect ride for your needs. We also offer the highest level of convenience, expertise, and all around friendly service. It's all part of our commitment to providing 100% customer satisfaction every time you interact with a member of our team.
Bottom line—between the perfection of the new Discovery Sport and the outstanding customer service offered by Land Rover Tampa, you're in for quite a 2019.
Check out our selection of the new 2019 Land Rover Discovery Sport online, or call Land Rover Tampa at (813) 930-2505 today.