2019 Land Rover Range Rover Velar Reviews
See Why Experts Love the 2019 Range Rover Velar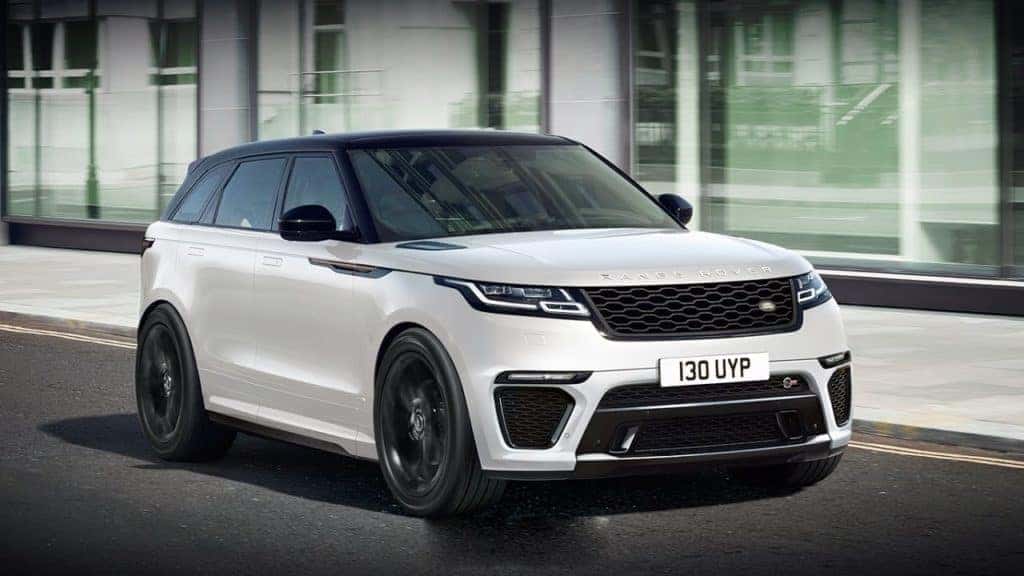 The Range Rover Velar may have only been on the road for two years now, but it became an instant hit the day it was released. With the 2019 Range Rover Velar, experts say it's even better.
So why are reviewers so thrilled by the 2019 Land Rover Range Rover Velar? Let's read it in their own words.
Meet the 2019 Range Rover Velar
We're drawing from the reviews of seven of the leading auto industry consumer reports:
"In the 2019 Range Rover Velar you'll find luxury, style and power combined in an off-road-capable SUV as confident as it is comfortable."
"The Velar majors on style, but it's still a useful car. It's roomy enough for a family, not so big it's awkward in cities, and capable of unusual off-road feats." "Very stylish inside and out. Display and control system is something of a game changer. Relaxing and refined to drive. Good off-road – very good if properly optioned."
"2019 Motor Trend SUV of the Year Finalist." "Stunning design, compliant ride, all-road capability."
"Stunning to behold, functional cargo area, upscale interior materials."
US News Rankings and Reviews
"The 2019 Range Rover Velar's refined road manners superbly complement its opulent interior. This is also one of the most capable off-roaders in the luxury midsize SUV class." "Refined, energetic performance." "Excellent fuel economy." "Sophisticated cabin with high-quality materials." "High-tech, responsive infotainment system."
"Distinctive styling inside and out." "Strong V-6 engine or fuel-efficient diesel available." "High-quality materials in the cabin."
"The 2019 Land Rover Range Rover Velar set new SUV style benchmarks with its captivating body and exquisite interior." "Gorgeous shape." "Adjustable and capable air suspension." "Modern and sleek interior." "Opulent interior."
Bottom line—experts love the new Velar for its style, capability, performance, and all-around luxury.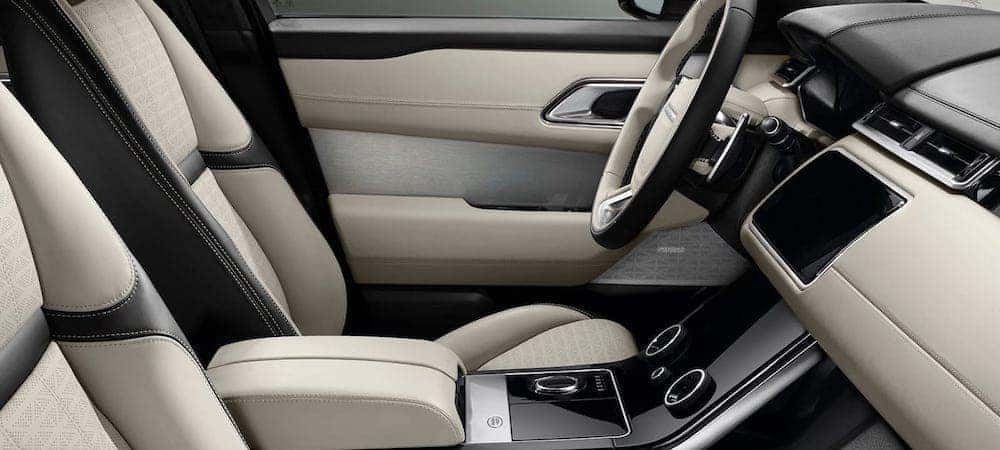 Test Drive the 2019 Range Rover Velar at Our Tampa Land Rover Dealer
You've seen what the experts think—now it's time for you to experience the new Velar for yourself. Visit our Tampa Land Rover dealership today and take your 2019 Velar for a test drive. You'll quickly see why reviewers consider it one of the top crossover SUVs on the road.
Check out our selection of the 2019 Land Rover Range Rover Velar online, or call Land Rover Tampa at (813) 930-2505 today.