Is the 2020 Land Rover Defender the Most Pet-Friendly Vehicle Ever?
Introducing the 2020 Land Rover Defender Pet Care and Access Pack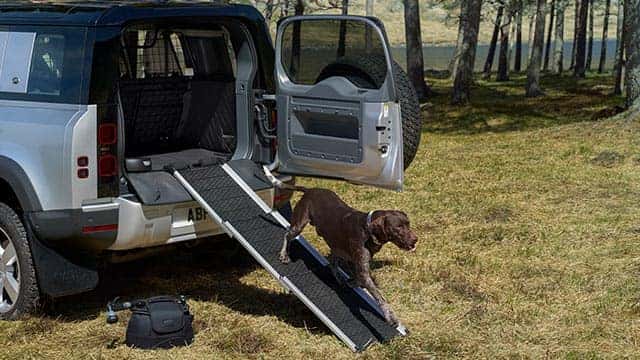 Land Rover has long been renowned for crafting some of the most iconic SUVs ever built, but perhaps no model has a bigger following than the Defender. This cult-classic hasn't been available in the United States for a long time, but it was recently announced that this cult-classic is coming back to America. The release of the 2020 Land Rover Defender is exciting news for adventure-drivers in general, but it's particularly good news for dog owners who want their pup along for the ride.
The 2020 Land Rover Defender Is the Ultimate Vehicle for Dog Owners
With more than 100 accessories spanning numerous different package options, the new Defender can be tailored to your needs. But for dog owners, the Pet Care and Access Pack is especially exciting.
This package boasts a pet access ramp that can be folded and easily stored, and is capable of holding up to 187 pounds. Inside your pooch will enjoy the comfort of a quilted cargo space liner, which doubles as a protector for the seat backs. There's also a cargo space partition to keep your pup from jumping into the rest of the cabin. And there's a detachable hose that can be used to clean off a muddy dog or gear.
There are also tools that can be added onto the package individually, such as a foldable pet carrier with reinforced carrying handles, and a spill resistant water bowl.
What's more, the 2020 Defender can be fitted with an inflatable waterproof awning that attaches to the rear to keep you and your pet out of the wind and rain.
And these are just the pet-friendly accessories. The new Defender can be geared up with a range of convenience and performance tools that are perfect to make you adventure a success.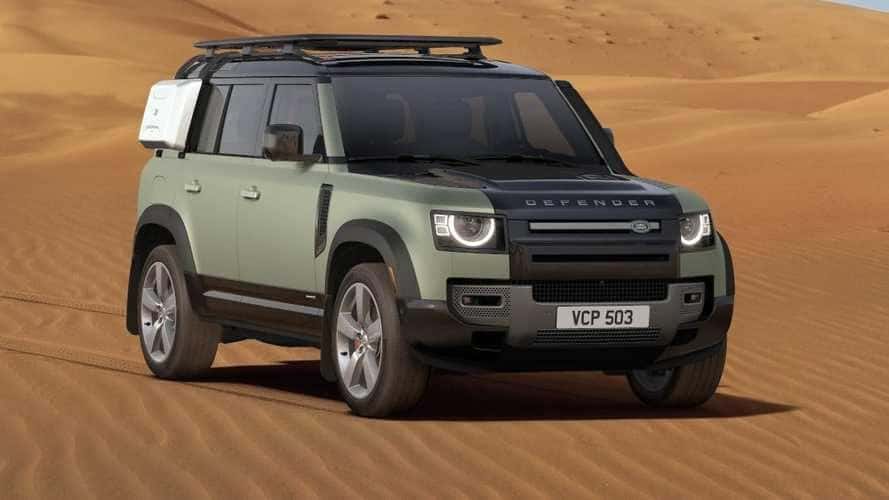 The 2020 Defender Is Coming to Our Tampa Land Rover Dealer Soon
Want to be among the first to experience the all-new 2020 Land Rover Defender? It's coming soon to Land Rover Tampa where you'll always find the area's largest inventory as well as the highest commitment to providing convenience and complete satisfaction.
Check out our current new Land Rover selection online, or call Land Rover Tampa at (813) 930-2505 today.