Enjoy Superior 2020 Subaru Forester Incentives
Build a 2020 Subaru Forester that's Perfect for You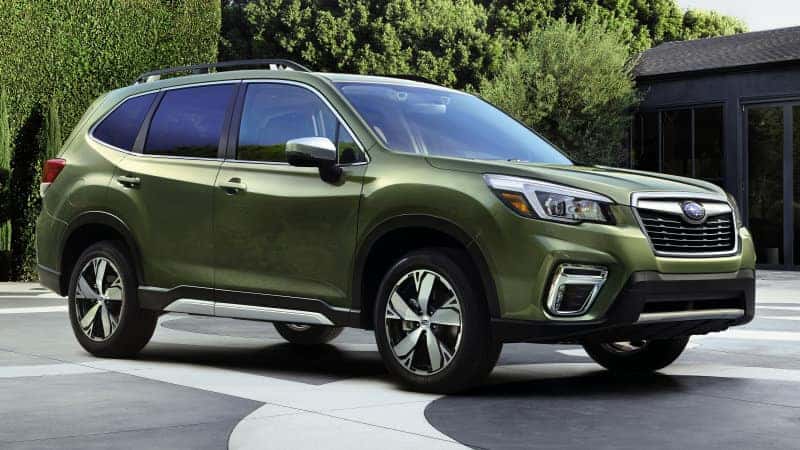 Year after year, the Subaru Forester is rated one of the greatest SUVs on the road. Whether you're looking for around-town versatility or off-road capability, it consistently delivers. Now experts are saying that the 2020 Subaru Forester takes the model's excellence to new heights.
"The safety-first, can't-go-wrong-buying-one compact SUV…Safety, room for passengers and cargo, and rugged reliability…A load of standard safety equipment…Fun to drive…The bottom line on the Subaru Forester is that if you buy it, you'll probably love it."
"Good at most everything that matters to crossover buyers, spacious cabin, relaxed ride and handling."
"A full compliment of driver assist features is standard…Enhanced off-road capability thanks to better-than-average ground clearance…Generous cargo capacity."
"The biggest update for 2020 is the inclusion of more safety systems."
"Roomy…All-wheel drive is standard…Plenty of safety features as standard…Tough construction."
"Remarkable capacity…Remarkable value…Remarkable space…Remarkable efficiency."
US News Rankings and Reviews
"A spacious cabin with lots of user-friendly tech and a robust suite of safety systems, as well as great fuel economy and a comfortable ride."
Enjoy Competitive 2020 Subaru Forester Incentives
At Reeves Subaru of Tampa, you'll find the largest Subaru selection in the region, including nearly two dozen different 2020 Forester options. You'll also find outstanding 2020 Subaru Forester incentives.
For example, act now and you can get your 2020 Forester financed for 0% APR for 63 months. Or if you want to lease, you can do so for just $265 a month.
What's more, at Reeves Subaru you'll enjoy greater peace of mind while shopping in these difficult times. Thanks to Valet by Reeves, you can test drive the Forester offsite at your home or office. And all scheduling and transactions can be completed online from the comfort and safety of home.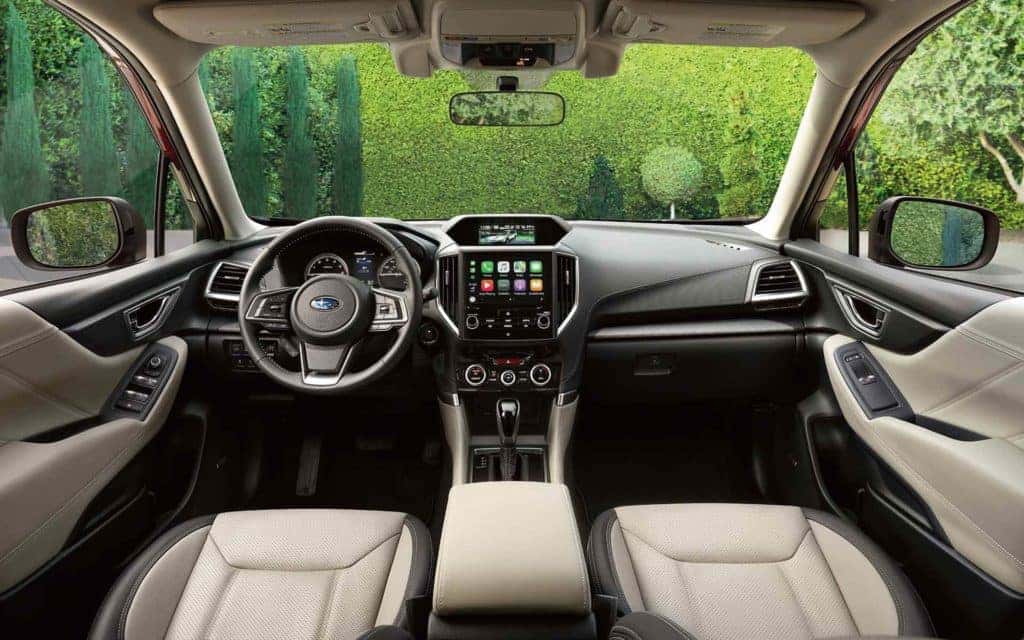 Build a 2020 Subaru Forester
Looking for the ideal Forester for your needs? At Reeves Subaru of Tampa you can build a 2020 Subaru Forester that is customized with all the options and features you want. You can get started by browsing our expansive inventory online, by giving us a call, or by visiting us directly at our location.
At Reeves Subaru of Tampa, you're in for complete satisfaction. We're here to deliver on your needs, so let us know how we can best serve you.
Check out our selection of the 2020 Subaru Forester online, or call Reeves Subaru of Tampa at (888) 378-0739 today.