Check Out the "Superb" 2022 Land Rover Discovery
The 2022 Land Rover Discovery Delivers Unrivaled Performance and Versatility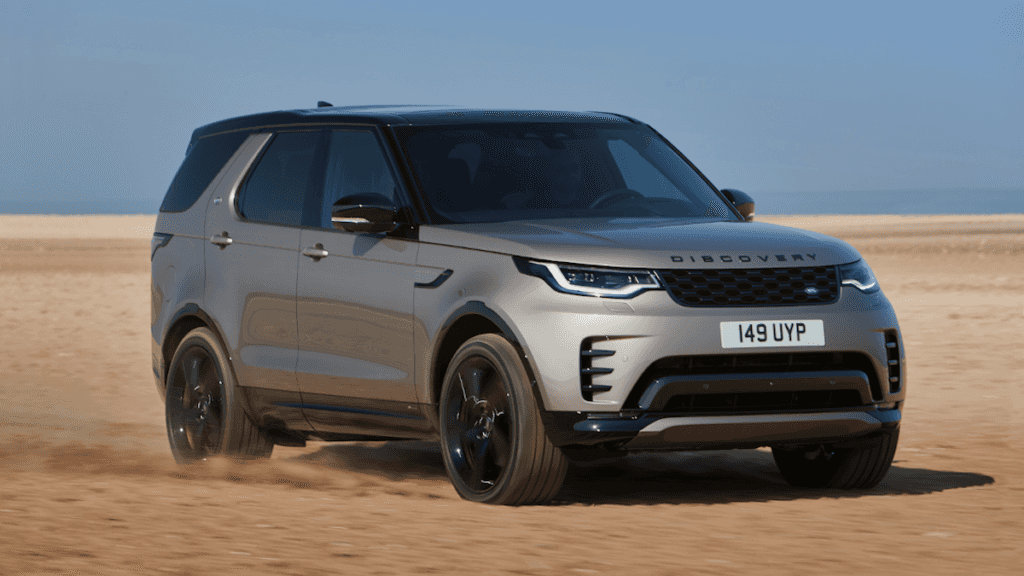 The Discovery—sometimes affectionately referred to as the "Disco"—has consistently ranked among the most dominant luxury SUVs on the market for more than 30 years. This year the 2022 Land Rover Discovery received an update to its styling and technology, and experts are thrilled.
"Legitimate off-road capability…Stylish exterior…Ruggedly handsome…Modern technology comes standard…It provides a much more upscale vibe to accompany its impressive off-road capability…Posh, three-row cabin."
"Luxury and off-road capability are often disparate attributes, but not in the Land Rover Discovery…A compelling, upscale, and adventurous family-focused SUV."
"Smooth on-road driving manners…Superior off-road capabilities…Luxurious interior with excellent materials…Clever features in terms of utility and technology…Overall, we think the Land Rover Discovery is a smart pick for a luxury SUV."
"Real off-road talent…Luxurious and well-equipped."
US News Rankings and Reviews
"Delivers exceptional off-road prowess and spacious seating…Intuitive infotainment system…Upscale cabin and a balanced ride…A solid luxury midsized SUV."
"A heroically talented go-anywhere, do-anything family SUV…Unstoppable off-road…Superb motorway manners…Vast cabin space…Improved interior tech."
Simply put, if you're looking for an SUV capability of doing just about anything and going just about anywhere—and you want it to get you there in luxury, the 2022 Land Rover Discovery delivers.
2022 Land Rover Discovery Specs and Features
The 2022 Land Rover Discovery has been equipped to provide a truly unique SUV experience. With standard all-wheel drive, the company's powerful Terrain Response System, and a raised ground clearance, it's been built to be one of the truly great vehicles for outdoor enthusiasts.
But its prowess isn't limited to the wild. It's packed with features that are useful no matter where you're driving:
3" Interactive Driver Display
4" Touchscreen with Pivi Pro
8 speaker Land Rover sound system
Apple CarPlay and Android Auto
3D surround camera
Traffic sign recognition and Adaptive Speed Limiter
Cruise Control and Speed Limiter
Emergency Braking
Lane Keep Assist
Powered tailgate
Keyless entry
And this is all just the tip of the iceberg.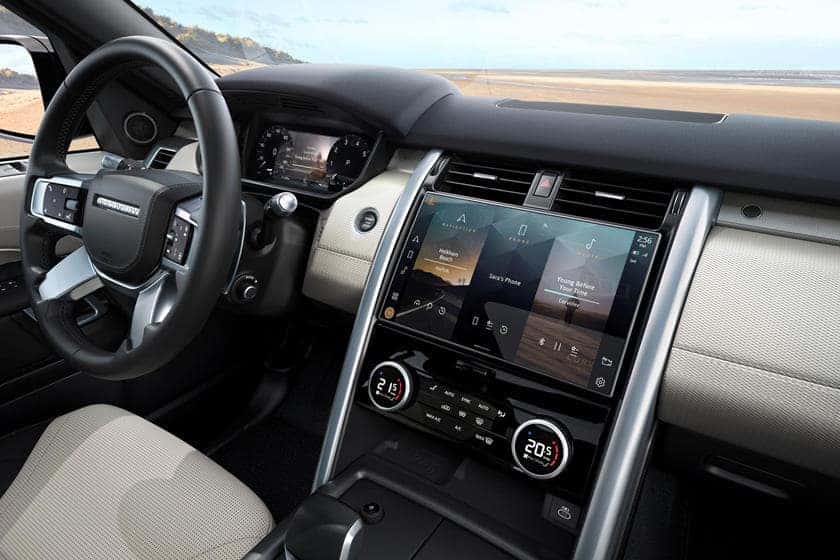 2022 Land Rover Discovery for Sale at Our Tampa Dealer
Ready to experience the 2022 Land Rover Discovery for yourself? Visit Land Rover Tampa today to test drive yours and find out what makes us the premier Land Rover dealer in the area.
At Land Rover Tampa, you'll find outstanding selection, unrivaled expertise, and the highest commitment to providing complete satisfaction. What's more, this year brings our 50th birthday—come help us celebrate!
Check out our current selection of the 2022 Land Rover Discovery online today, or call Land Rover Tampa at (813) 930-2505 today.