All-New 2019 A6 – Motortrend Car of the Year Finalist
See Why Motortrend Loves the 2019 Audi A6 Sedan, for Sale at Our Tampa Dealer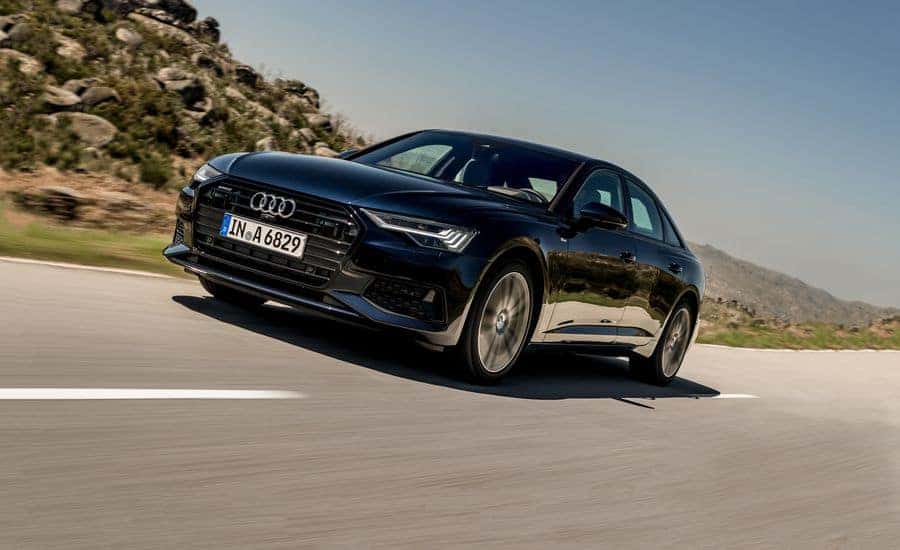 When Audi announced that the 2019 A6 would bring an all-new reboot the model, luxury drivers were thrilled. The A6 has been a much-loved sedan for more than 20 years, but it was starting to show its age. According to the experts, the updated A6 is a success, so much so that Motortrend has ranked ias a finalist for Car of the Year.
Meet the All-New 2019 A6 Sedan
So what does Motortrend love about this refreshed Audi sedan? They specifically point to its "class-leading interior" and "incredibly quiet cabin." "Breathtakingly clean and elegant," one judge described the cabin. "A revelation," said another, "That reestablishes Audi as the interior design leader." As for the exterior, reviewers called it "elegant and upscale." Motortrend was also excited by the fact that "the A6 is loaded with technology."
Speaking about the driving experience, Motortrend reviewers say "the ride is crisp and sharp," and that "the transitions from one corner to the next are wonderfully precise." The new A6 has no shortage of power. Its 335 horsepower and 369 lb-ft of torque translate into a 0-60 time of just 5 seconds.
"This is really what a luxury car should feel like," one reviewer explained. "Modern, forward thinking, plush, yet restrained."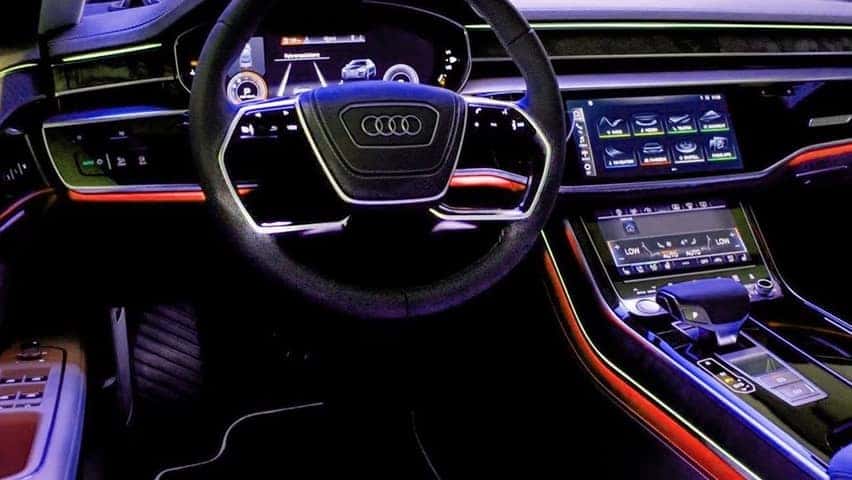 Test Drive the New 2019 A6 Sedan at Our Tampa Audi Dealer
Ready to see for yourself why experts call the new A6 one of the best cars on the road? It's for sale now at Audi Tampa, so you can visit and test drive yours today.
At Audi Tampa, you'll enjoy the best selection you can find anywhere in the Tampa region. This allows you to compare the new A6 against other models and even past A6 releases so you can see why it's the perfect ride for you.
We also provide an all-around more convenient shopping experience. For example, if your schedule is so busy that you can't find time to come to our showroom, call us to arrange a time and we'll bring the A6 directly to your home or office for a test drive.
And when you visit Audi Tampa, you can always be sure of receiving friendly, helpful service. We're committed to providing 100% customer satisfaction every day.
Check out our selection of the 2019 A6 sedan, or call Audi Tampa at (888) 486-8115 today.