Announcing the Re-Release of the All-New 2020 Land Rover Defender
Get Excited: the All-New 2020 Land Rover Defender Is Almost Here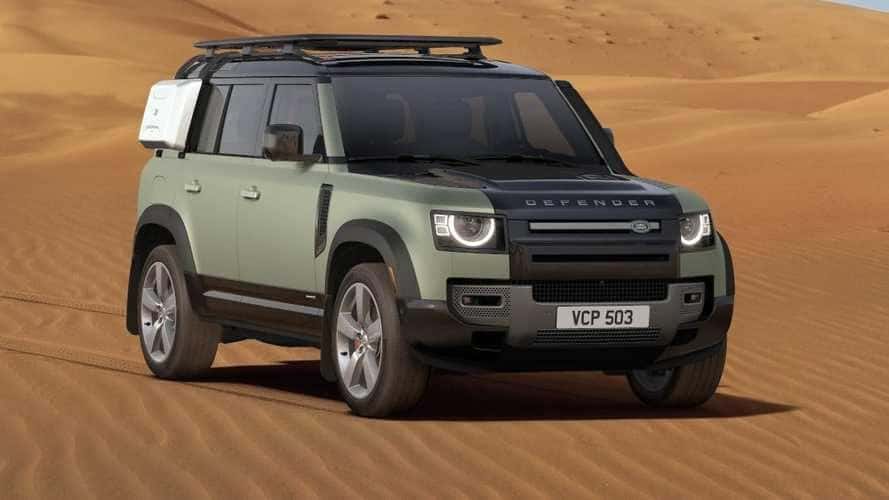 Perhaps no SUV in history holds as much mystique as the historic Land Rover Defender. Based around the original Land Rovers that were used by the British during WWII, the Defender as we more or less know it today was first launched in the early 1980s before being discontinued in the U.S. in 1997. Ever since then, the Defender has held a cult following of enthusiasts who love it for its unique style and paramount capability. For a long time it looked like this much-loved model would simply fade into the past, until, that is, the company revealed the upcoming 2020 Land Rover Defender.
In other words, it's time to rejoice: the all-new Defender is almost here.
Meet the All-New 2020 Land Rover Defender
At this point not much is known about the 2020 Land Rover Defender, but let's take a look at a few standout features we know it will offer:
Up to 394 horsepower
Classic-looking steel wheels
Rear-seat convenience pack for hanging suits, muddy clothes, etc.
Portable rinse system for cleaning gear outside the vehicle via attachable hose
Center armrest cooler/warmer for storing food or drinks
Pet Packs that include quilted cargo liner, luggage partition, spill-resistant water dish, pet ramp, and foldable carrier
Inflatable waterproof awning
Foldable front bench seat
Integrated air compressor
Personalized treadplate that can say your name, favorite quote, or anything else
Explorer pack that features front and rear mudflaps, spare wheel cover, improved wheel arch protection, a raised air intake, and a new roof rack
Suffice to say that the all-new Defender will be the ultimate go-anywhere, do-anything driving machine.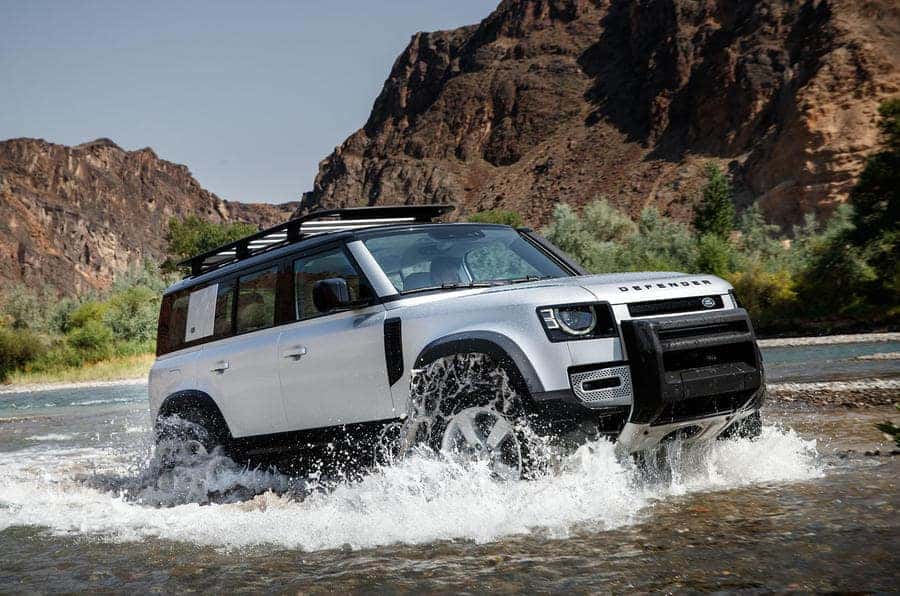 The All-New 2020 Land Rover Defender Is Coming to Our Tampa Dealer Soon
If you're like us, then you're chomping at the bit to experience the new spin on this popular classic for yourself. While no precise release date has been given, we expect the all-new 2020 Land Rover Defender to show up on our showroom floor sometime in the early part of near year.
At Land Rover Tampa, our expert staff will be on-hand to help you customize your Defender to suit whatever is thrown at you on or off the road. At the same time, we'll make sure that you receive a shopping experience that delivers nothing short of complete satisfaction.
Contact us online to learn more about the upcoming release of the all-new Defender, or call Land Rover Tampa at (813) 930-2505 today.