Visit this Tampa Audi Dealer to See the 2018 Q5, Hailed As #1 By Reviewers
Check Out the Best in Class 2018 Audi Q5 at the Leader Among Tampa Audi Dealers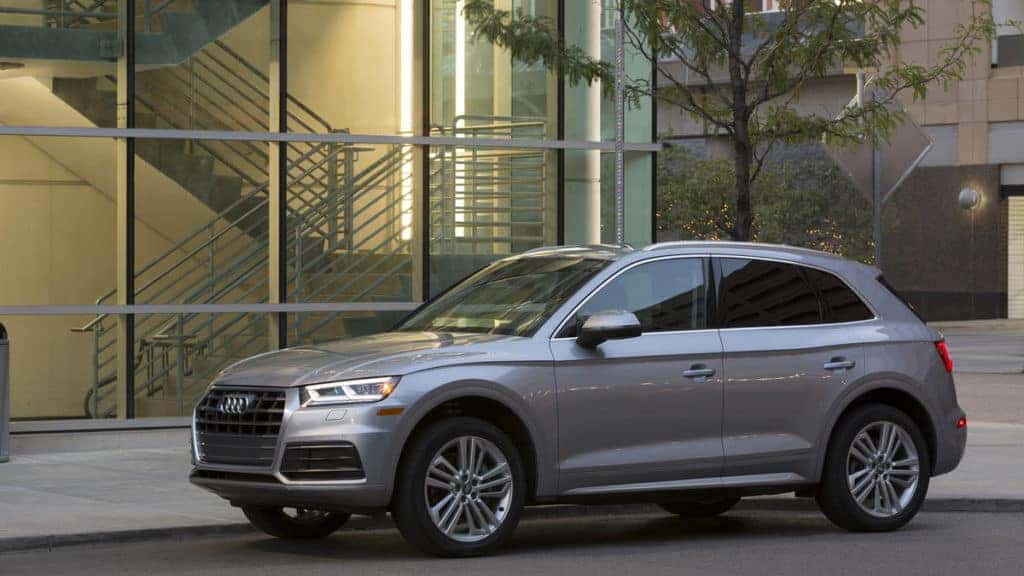 Are you looking for the best? Of course you are, and you're in luck — this is your chance to enjoy the best twice in one shot. First, the 2018 Audi Q5, which experts are calling the #1 luxury SUV on the road today. At the same time, Reeves Audi of Tampa, hailed as the leader among Tampa Audi dealerships.
Why the 2018 Q5, and why our Audi Tampa dealer? Let's dig deeper.
Introducing the 2018 Audi Q5 at Our Tampa Audi Dealer
The Q5 has been considered a market leader for a long time now,  so it's unsurprising that the 2018 Audi Q5 is taking that praise to a whole new level.
The 2018 Audi Q5 has received a great deal of recognition for offering an expansive list of standard advanced tech safety features, and for its thrilling performance and driving experience which is almost unheard of in the segment. U.S. News Rankings and Reviews so impressed by its heart-pounding acceleration, state of the art tech, and expansive, comfortable cabin that it deemed the 2018 Audi Q5 the #1 luxury SUV on the road.
Why test drive your 2018 Audi Q5 at Reeves Audi Tampa?
First, our expertise. As part of the Reeves family of auto dealers, we offer more than 45 years of experience. That's decade after decade of dealership and Audi excellence.
Then you need to consider selection. You don't want any car that happens to be on the lot. You want the perfect vehicle for your lifestyle. That means the ability to choose between different models, trims, and even color packages. At Reeves, we offer the largest selection you'll find at any Tampa Audi dealer.
Finally, when you're driving a technological masterpiece like the 2018 Audi Q5, you need the best service possible. At Reeves Audi Tampa, we offer not only the technical expertise to provide dependable repairs and maintenance, but the service volume you need to get back on the road fast.
It's no wonder our customers call us the leader among Audi dealerships in Tampa.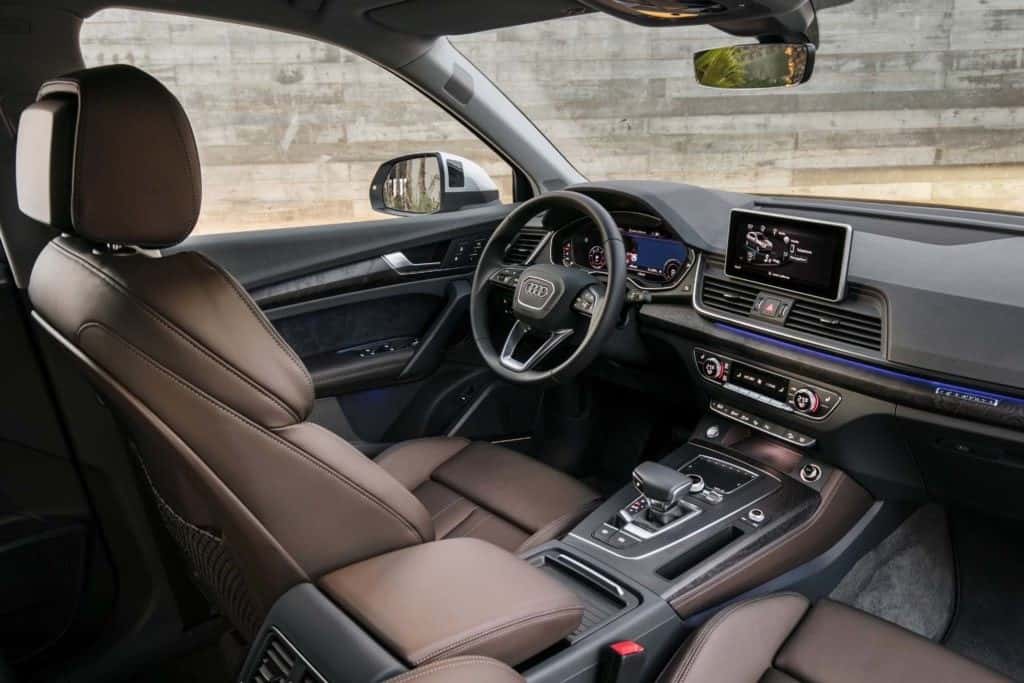 Visit Our Tampa Audi Dealer and Test Drive the 2018 Audi Q5 Today
Ready to see why reviewers are calling the new Q5 the best luxury SUV money can buy? Visit our Tampa Audi dealership and test drive the 2018 Audi Q5 today.
Check out our selection of the 2018 Audi Q5 online, or call Reeves Audi Tampa at (888) 486-8115 today.