Experience Unrivaled Audi Lease and Finance Special Offers
Outstanding Audi Offers Mean You Get Complete Audi Sophistication for Less
For more than 100 years, the Audi name has been synonymous with state-of-the-art technology, cutting-edge design, high-performance innovation, and all-around luxury. While few experiences are as excellent as purchasing an Audi, one thing can make it even better, and that's driving away from the dealership knowing that you got an outstanding deal. That's why you're on the lookout for superior Audi offers.
At Audi Tampa, you'll find the most competitive lease and finance special offers in the region. What kinds of offers are we talking about? You can learn more below.
Check Out the Latest Audi Incentives and Rebates
Our dealership offers all of the most current Audi incentives and rebates. Just to name a few:
2019 Audi A3 w/ a $500 credit
2019 Audi A4 w/ a $1,000 credit
2019 Audi A8 w/ a $2,500 credit
2019 Audi Q3 w/ a $500 credit
2019 Audi Q5 w/ a $1,000 credit
2019 Audi S3 w/ a $500 credit
And these are all on new models. We also offer a plethora of Audi offers on pre-owned options. For example:
2013 Audi A8 for just $26,522
2016 Audi Q5 for just $27,655
2015 Audi S7 for just $41,322
On top of all that, we also provide a range of service specials:
10% off any service on vehicles w/ 100,000+ miles
Free multipoint inspection
Price match guarantee
Our list of Audi offers are being updated regularly, so be sure to check back often.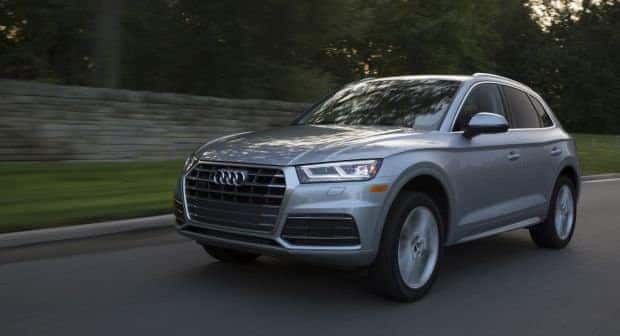 Enjoy a Premier Shopping Experience Along with Unrivaled Audi Offers
At Audi Tampa, you'll enjoy more excellence on top of your outstanding lease and finance special offers.
Our dealer is renowned for providing the most expansive inventory in the Tampa area. This allows you to compare and contrast different models and trims to ensure that you find the ideal choice for you.
At the same time, we offer the utmost in convenience. For example: valet test drives. That means that if you're too busy to come in for a test drive, simply schedule a time and we'll bring the model of your choice to your home or office.
Finally, we have a reputation for delivering quality, whether that means outstanding expertise and customer service, pre-owned vehicles in outstanding condition, or fast, reliable service.
Browse our current Audi incentives and rebates online now, or call Audi Tampa at (888) 486-8115 today.