Audi Q5 Dealership in Tampa
Why Get Your 2018 Audi Q5 from this Tampa New and Used Audi Dealership?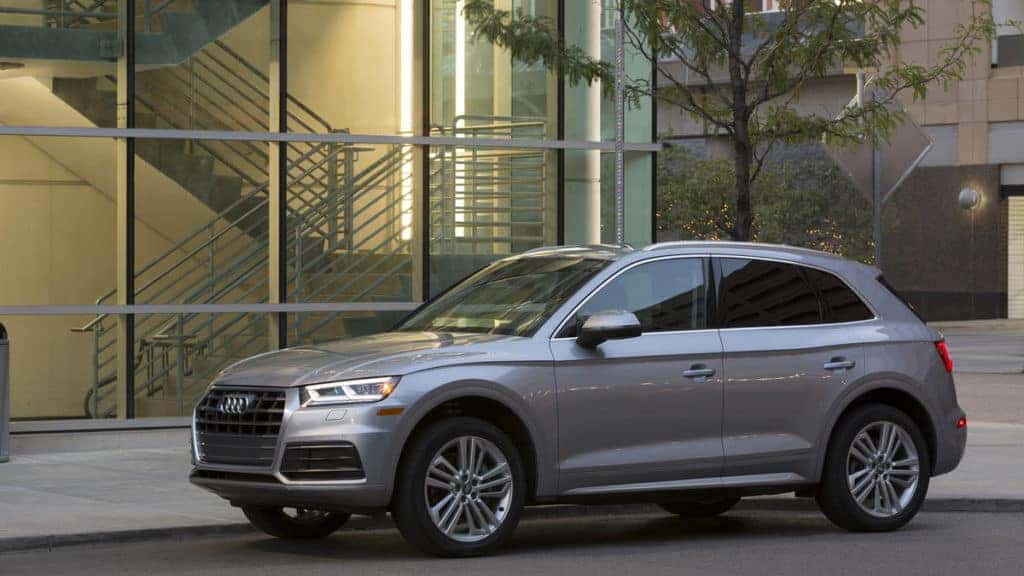 So you're looking for an SUV that's not only versatile, but also offers a level of tech, comfort, performance, and style that you'd expect to get from a sedan? You're in luck – the 2018 Audi Q5 is for sale now at our new and used Tampa Audi dealership.
Why the 2018 Audi Q5? And why get yours from our Tampa Audi dealership? Let's take a closer look.
Meet the 2018 Audi Q5 at Our Tampa Audi Dealer
The Q5 has long been a favorite among experts, so it should come as no surprise that the new 2018 Audi Q5 would receive outstanding reviews. The Q5 has consistently garnered praise for its advanced tech and unrivaled drivability, and Motortrend has applauded the latest release for offering even more tech and an improved powertrain. U.S. News Rankings and Reviews hailed its ever-growing list of standard features, heart-pounding acceleration, and spacious cabin, which prompted them to declare it the #1 luxury SUV on the road. And the Car Connection summed things up perfectly, saying, "The Audi Q5 is certainly the segment's most modern offering, delivering a high degree of technology, comfort, and conservative style.
So why Reeves Audi Tampa the go-to dealership for the new Q5?
It starts with expertise. At Audi Tampa, we're part of a group of family-owned auto dealers that have been in business for more than 45 years. That's nearly half a century of Audi experience.
Then it's a question of selection. At Audi Tampa, we offer and expansive array of 2018 Q5's so that you can test trims side by side, find the color you want, and even compare against other models.
Finally, when it comes to getting service for the advanced tech of an Audi Q5, only the best will do. We're renowned for offering the most expert Audi service that you can find in Tampa, and we deliver it with speed and convenience that other Tampa Audi dealers don't provide.
It's no wonder our customers call us the leader among new and used Audi dealerships in Tampa.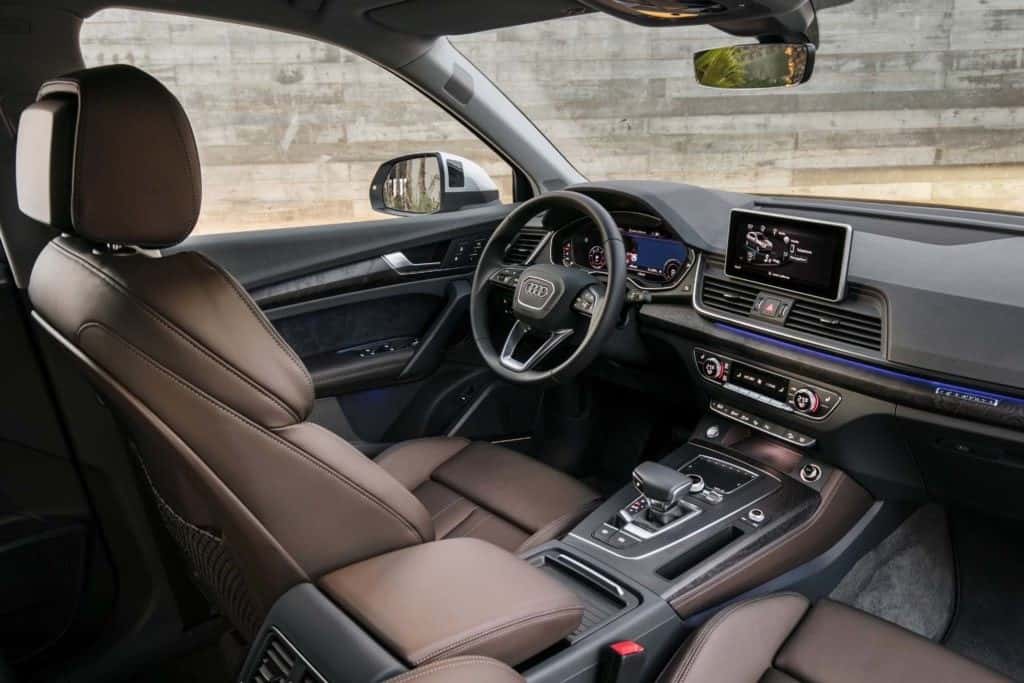 Test Drive the 2018 Audi Q5 at Our Tampa Audi Dealership
Ready to see why reviewers are calling the new Q5 the best SUV on the road? The new 2018 Audi Q5 is for sale now at our new and used Audi dealership in Tampa. Swing by and check out yours today.
Check out our selection of the 2018 Audi Q5 online, or call Reeves Audi Tampa at (888) 486-8115 today.