Learn Why Audi Tampa Provide Unrivaled Audi Service
Get Unrivaled Audi Service at the Leader Among Audi Dealers in Tampa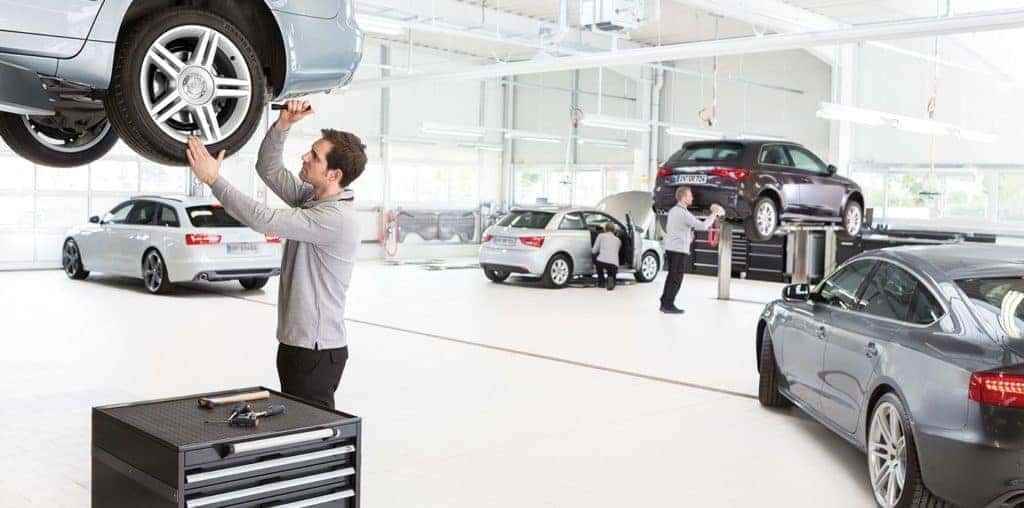 At some point even the most luxurious of vehicles need service, so whether you need a bit of maintenance or sizable repairs, finding a Tampa Audi dealer that provides dependable service worthy of the perfection of Audi is essential. So of the Audi dealers in Tampa, is there one that stands out? Drivers who know quality agree — it's Audi Tampa.
What about Audi Tampa gives it it's unrivaled ability to deliver outstanding service? Let's dive into it below.
How Audi Tampa Provides the Utmost in Audi Dealership Service
When you need Audi service, you need knowledgeable, dependable service you can count on. That's why at Audi Tampa, we've built a team of expert service technicians who offer decades of Audi experience and expertise.
We're 100% committed to using only Audi Certified parts. Anything less will diminish the reliability of your repairs or void your warranty, and why would you ever want that? At Audi Tampa, we provide the highest level of quality with every repair.
Nothing causes stress quite like car trouble, and that's why we do everything possible to take the headache out of getting the solutions you need. From providing easy to use online tools to schedule your appointment, to our rapid and accurate service processes, to our special Saturday Quick Service hours, and a whole lot more, we make it so you can get back on the road fast with minimal worry.
The best service specials
We offer the best services specials that you'll get from any of the Audi dealers in Tampa. Our specials are always changing, but they can include things like sales on brake or A/C repair, free inspections and cleanings, specials on parts and accessories, and more. Check back often to see what our latest service specials happen to be.

Visit Audi Tampa and Find Out Why We're the Leader Among Tampa Audi Dealers
Ready to get the fast, dependable Audi service you deserve? Visit Reeves Audi Tampa today and find out why we're considered the leader among Tampa Audi dealers.
Schedule your Audi service online using our convenient form, or call Reeves Audi Tampa at (888) 379-1612 today.