CPO Audi Q5 – Available at Audi Tampa
Why Get Your CPO Audi Q5 from Our Tampa Audi Dealership?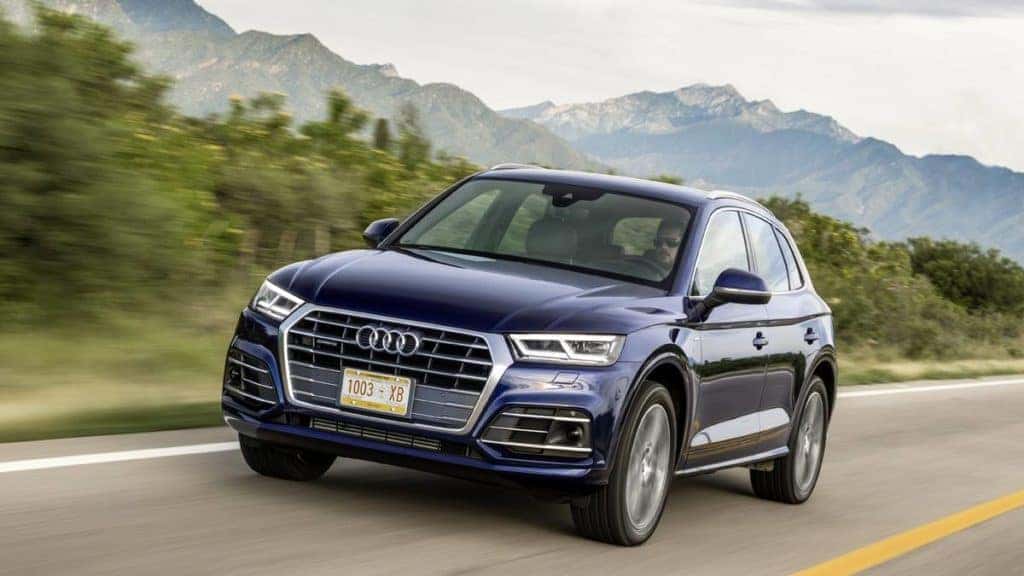 You're looking for state of the art driving tech of unrivaled innovation. You're also looking for outstanding performance. And let's not forget industry-leading luxury and style. And why not versatility and capability while we're at it? What's more, you want all of it at a great deal. In other words, you're looking for a CPO Audi Q5, and it's waiting at our Tampa Audi dealer.
Why the Audi Q5, and why Audi Tampa? Let's see what the experts have to say.
The CPO Audi Q5 Offers All You Want at the Best Price in Tampa
The experts have consistently given the Audi Q5 segment-leading ratings. US News Rankings and Reviews, for example, deemed the Audi Q5 the #1 Luxury SUV, hailing its long list of standard features, lively acceleration, and spacious cabin. Edmunds praised its smooth ride, quiet and comfortable cabin with expansive standard and optional tech features and top-notch interior craftsmanship, along with its standard all-wheel drive. And Top Gear applauded its tech, performance, and all-around comfort, calling the Audi Q5 "spot on."
And when you get a CPO Audi Q5 from our Tampa Audi dealership, you not only get all of the benefits of driving the Q5—you also get it at a great deal.
At Audi Tampa, you get:
Our expert staff is here to keep you informed about all the latest Audi innovations, so that you can make the most out of your driving experience.
Find the perfect CPO Audi Q5 for you. What year, trim, or options are you looking for? We've got it, and it's be reconditioned to perfection.
Our Tampa Audi dealership is renowned for offering a level of friendly service that you simply won't find anywhere else. We're not just here to sell you a car. We're here to build a relationship that you'll last through this Audi, and your next one, and the one after that…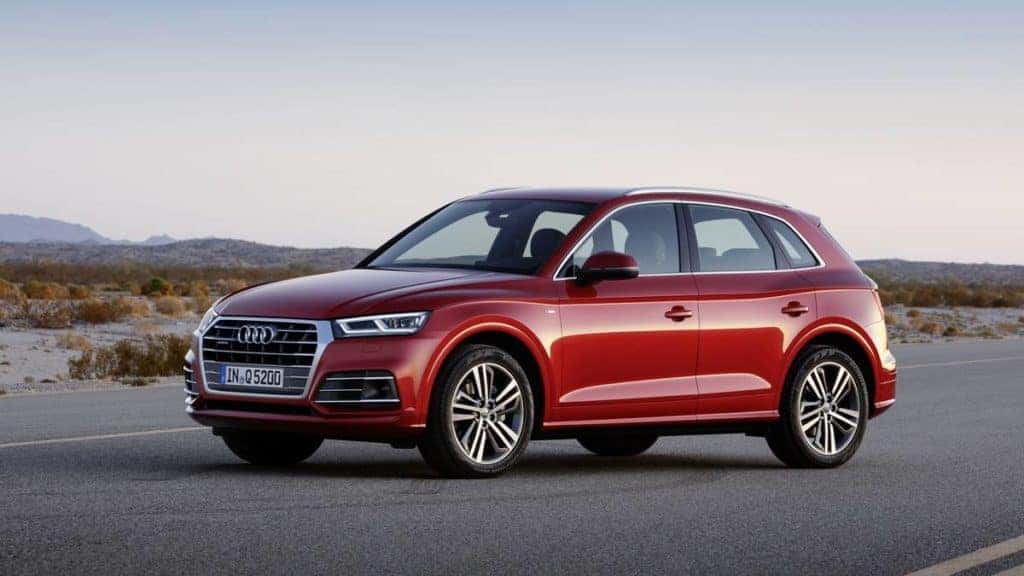 Test Drive Your CPO Audi Q5 at Our Tampa Audi Dealer
Ready to get behind the wheel of your Q5? Visit our Tampa Audi dealership today, and browse our unrivaled CPO Audi Q5 selection. We're here to answer all your questions, and to help you find the perfect trim package for your needs.
Between the Audi Q5 and the CPO selection at our Tampa Audi dealer, you're in for more—more tech, more performance, more luxury, more selection, more deals, and more satisfaction.
Why settle for anything less?
Check out our CPO Audi Q5 selection online now, or call Audi Tampa at (888) 486-8115 today.