Discover the 2019 A7 at Audi Tampa
Meet the 2019 Audi A7, Coming Soon to Our Tampa Dealership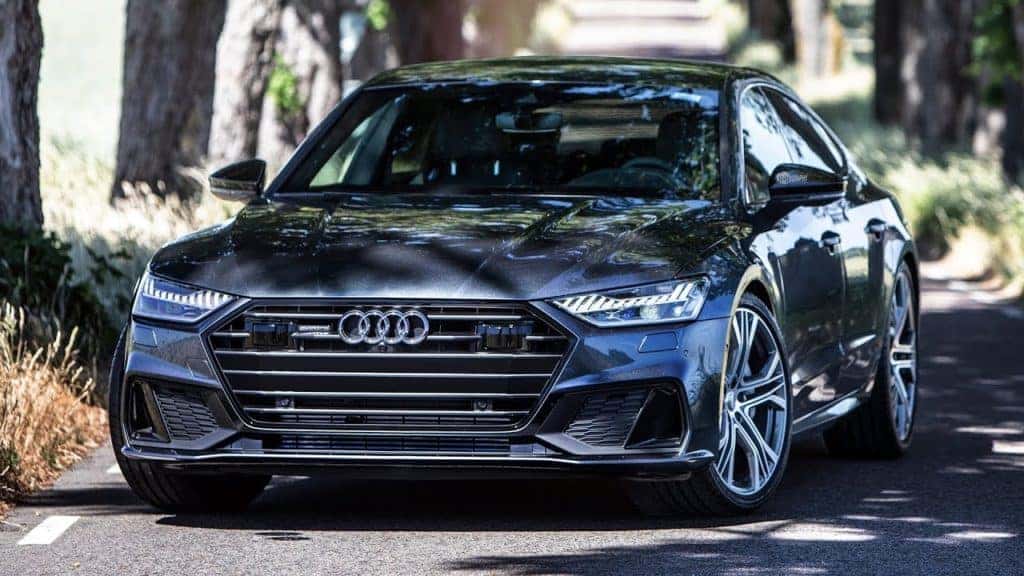 Back in 2010, Audi introduced its novel "four-door coupe" concept to a great deal of excitement. Essentially, it was the first of its kind of combine sports performance and sedan comfort in a luxurious fusion. This year, the brand has taken the perfection of the A7 to a whole new level of perfection. According to the experts, no 2019 sedan compares against the new Audi A7.
What's so exciting about the new 2019 A7? Let's find out.
Check Out the New 2019 Audi A7, for Sale Soon at Our Tampa Dealer
The new 2019 Audi A7 starts by offering a revolutionary new exterior design. The exterior has been carefully crafted to offer both elegance and sporty aggressiveness, which is polished off by the new dynamic tail and headlighting systems. Inside the A7 continues this attention to detail with top-quality materials and unrivaled comfort. The reviewer Car and Driver calls the interior of the new A7 "dazzling" and the exterior "devilishly handsome."
And of course, it wouldn't be an Audi without the latest tech innovations. With the latest Audi MMI touch response system—which Car and Driver says is so state-of-the-art that it's "up to the minute"—the industry's most powerful and intuitive infotainment system can be easily controlled via touch, sound, or motion. And thanks to the Audi virtual cockpit, all of the key info about your drive is displayed right before your very eyes.
Let's not forget performance. The new A7 churns out a powerful 335 horsepower and 369 lb-ft of torque, resulting in a 0-60 time of a slim 4.4 seconds.
Suffice to say that between stunning design, state of the art tech, and powerful performance, the 2019 Audi A7 delivers an unrivaled driving experience.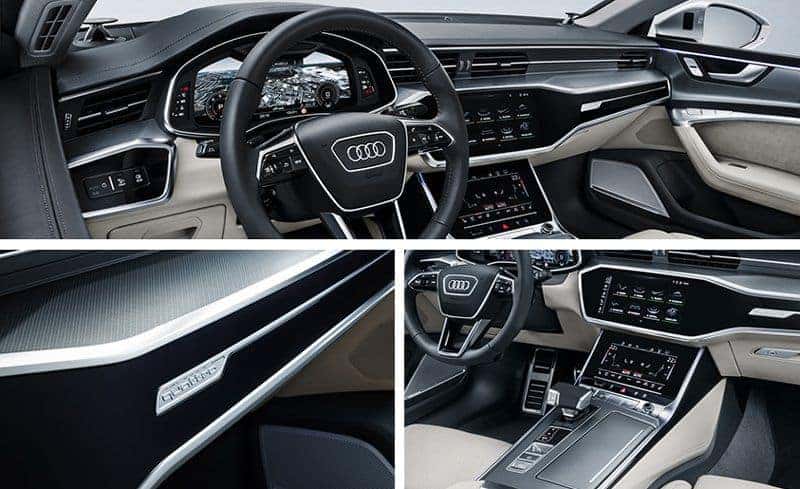 Test Drive the 2019 Audi A7 at Our Tampa Dealer Soon
Want to be among the first to experience the all-new 2019 Audi A7? It will be for sale at our dealership soon. Why is Audi Tampa the A7 dealer for you?
We offer the largest inventory in Tampa, ensuring that you can test drive different models and trims alongside one another and find the ideal ride for you.
When it comes to state-of-the-art Audi tech, you need a dealership that offers the product knowledge necessary to keep you informed. At Audi Tampa, that's exactly what you'll get.
Too busy to work in a test drive? Schedule a time and we'll bring the model of your choice directly to your home or office, so you can fit car shopping into your hectic schedule.
Check out our selection of the Audi A7 online, or call Audi Tampa at (888) 486-8115 today.