How to Choose the Perfect SUV: Tips from Our Tampa Land Rover Dealer
Our Tampa Land Rover Dealer Explains What to Look for in an SUV

So you've started shopping for your next vehicle, you know that you want an SUV, but you're not exactly sure where to begin? Different SUVs from different brands offer widely varying experiences, so knowing specifically what to look for is essential. With that in mind, our Tampa Land Rover dealer decided to provide this helpful guide into what to look for when it comes to choosing a new SUV.
4 Things to Look for in a New SUV: Our Tampa Land Rover Dealer has Answers
The primary reason anyone gets an SUV is because they're looking for a specious vehicle for carrying people and cargo. So when browsing different makes and models, this should be among your first considerations. The Land Rover Discovery, for example, is renowned for offering one of the most expansive cabins on the market.
Whether you want your SUV to deliver unrivaled safety on the road, or you want it to provide go-anywhere abilities off the road, you want an SUV that is capable. That means it comes equipped with all-wheel drive, advanced terrain monitoring systems, and ample ground clearance.
Beyond being spacious, you want a cabin that provides you and your passengers with an unrivaled level of comfort. That means it's equipped with premium materials, as well as state of the art convenience and infotainment tech.
One of the main benefits to driving an SUV involves the enhanced visibility it provides thanks to its raised vantage point and wider windows. Some brands, however, are often criticized for being plagued by inconvenient and even dangerous blind spots. Land Rover, on the other hand, is known for providing some of the best visibility you can drive.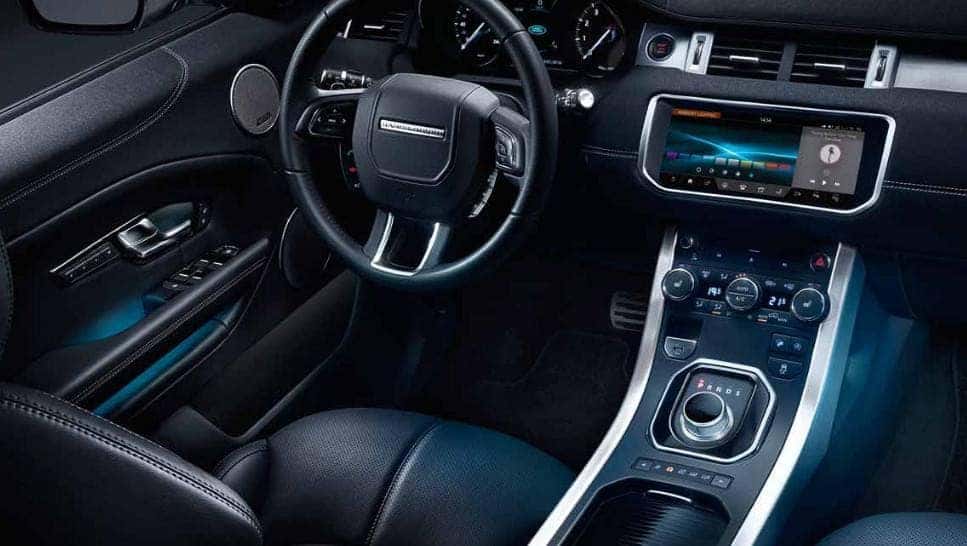 Test Drive Your Next SUV at Our Tampa Land Rover Dealer
At Land Rover Tampa, we offer the most expansive selection that you'll find at any Land Rover dealer in Tampa. Each Land Rover model offers its own set of unique benefits. To learn more about what makes each Land Rover release great, come by and chat with our expert staff, who have been trained to provide the highest degree of product knowledge. Then take each model for a test drive, and learn which one is right for you.
Check out our unrivaled Land Rover selection online, or call Land Rover Tampa at (888) 355-4581 today.