Ready to Lease Your 2020 Audi Q7? Your 2020 Audi Order Guide
"Brimming With Tech and Comfort" – Lease Your 2020 Audi Q7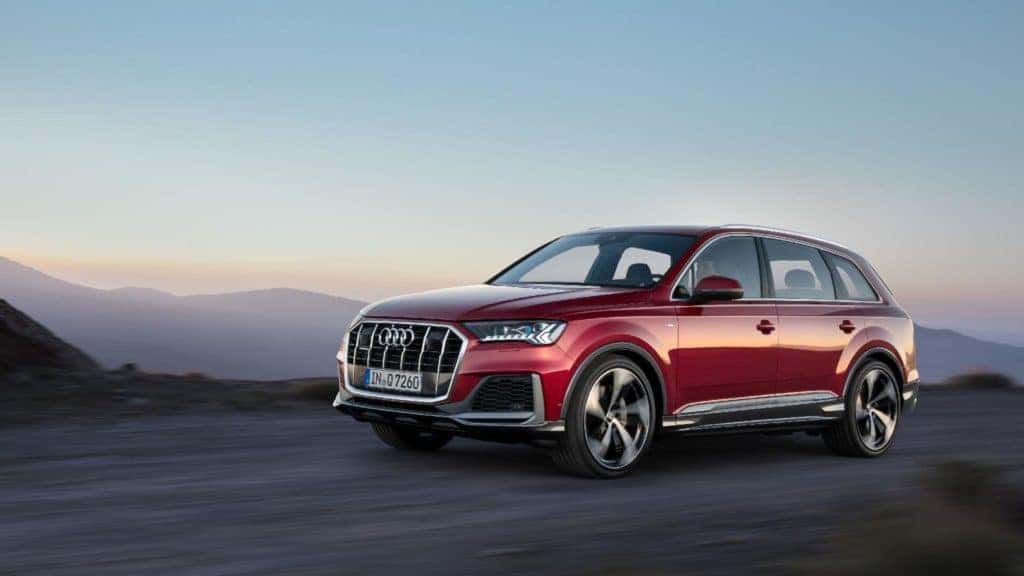 The Audi Q7 has spent the past decade at the head of the big crossover class thanks to its luxurious versatility, and according to the experts, the newest, redesigned edition takes the model's renowned excellence to a whole new level. So what do you have to look forward to if you lease a 2020 Audi Q7?
The redesigned 2020 Audi Q7 has been given a new exterior that reviewers have praised for being more sporty and upscale than ever. Inside the cabin has been refreshed with a more contemporary layout, and the famously intuitive infotainment system has been upgraded to boast dual touchscreens instead of the old dial controlled central display. With comfortable seating for seven, you'll be carrying your passengers in paramount luxury.
Reviewers Hail the 2020 Audi Q7
The industry's top consumer reports have been thrilled by what they've seen.
"The 2020 Audi Q7 is brimming with tech and comfort, a surefire way to stay comfortable in any school parking lot…Luxurious interior…Improved touchscreens…A smooth ride and calm demeanor…An exceptionally good looking three-row crossover…More power this year…We wish we could've grown up in the back of something as nice as the 2020 Audi Q7."
"Practical luxury for up to seven…Three words: big, posh, box."
US News Rankings and Reviews
"Even with seven seats, the Q7 can be a no-compromise family hauler that is still fun to drive. Plenty of optional equipment promises to smooth body roll as well as increase agility in turns."
Need a guide to help you order your 2020 Audi Q7? At Audi Tampa, we make it easy. Simply contact us or visit us to tell us which trim you'd like and with which features, and we'll make it happen.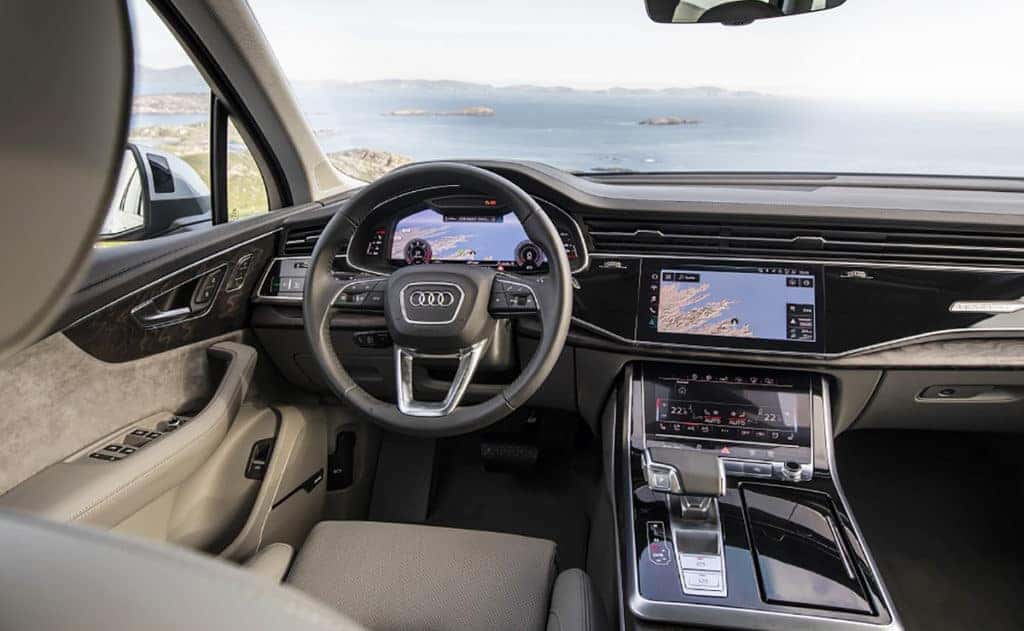 Lease Your 2020 Audi Q7 at Your Premier Tampa Audi Dealer
Why lease your 2020 Audi Q7 from Audi Tampa? Because if you're looking for the most expansive inventory, the greatest convenience, and an unrivaled commitment to providing you with complete satisfaction, you're in the right place. At Audi Tampa, we believe that your service should offer a level of superior luxury befitting of the Audi badge, and that's exactly what you'll get.
Check out our selection of the 2020 Audi Q7 online now, or call Audi Tampa at (888) 486-8115 today.