Why Lease a 2020 Range Rover Sport? Luxurious Capability
Experts Hail the 2020 Range Rover Sport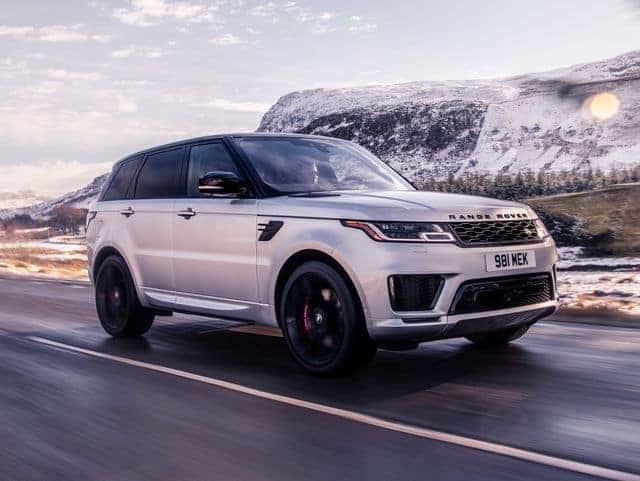 The Range Rover had already set the standard for luxury and capability in the SUV space for decades when the Range Rover Sport was released in 2005, which gave the renowned line a more trim, city-friendly edition. Now experts are saying that the 2020 Range Rover Sport is the most outstanding version yet.
Let's see why the industry's top consumer reports are recommending the 2020 Range Rover Sport.
"A Rolling Success Symbol" – Here's Why You Should Lease a 2020 Range Rover Sport
Reviewers have high praise for the 2020 Range Rover Sport:
"The Land Rover Range Rover Sport luxury SUV is as much a rolling success symbol as it is a legitimate, adventure-ready vehicle. It's the only Range Rover to offer three rows of seating and a variety of powertrain options."
"Expansive choice of powerful powertrains, looks and feels expensive, swank interior…An inspired combination of on-road performance, luxury, comfort, style and off-road ability."
"Comfortable and luxurious cabin…Sporty handling and acceleration…Impressive off-road capabilities."
US News Rankings and Reviews
"The 2020 Land Rover Range Rover Sport is one of the most capable performers in its class…Incredible off-road ability…Powerful engines…Posh interior."
"Superlative performance…Handsome looks…Genuine off-road chops…Luxury appointments…Smooth ride…The 2020 Range Rover Sport is one of the most luxurious, most capable SUVs on the planet."
"On- and off-road versatility…Classy, comfortable interior…Smooth ride and good body control."
The 2020 Range Rover Sport is packed with exciting features:
Up to 518 horsepower
The Touch Pro Duo infotainment system which allows you to interact with different pieces of information simultaneously on two screens
Wearable, waterproof Activity Key that means you can bring your key along for the adventure without fear of losing it
Industry-leading SVR Sport Suspension offers superior handling
9 cubic feet of cargo space
Lease Your 2020 Range Rover Sport from Our Tampa Dealer
Ready to lease your 2020 Range Rover Sport? Visit Land Rover Tampa today.
At Land Rover Tampa, you'll enjoy the area's largest inventory, making it easy to compare different options so that you can be sure of finding your ideal choice. You'll also experience an unrivaled commitment to providing you with the utmost in convenience and complete satisfaction.
Check out our current selection of the 2020 Land Rover Range Rover Sport online now, or call Land Rover Tampa at (813) 930-2505 today.