What's New in the 2018 Porsche Panamera E-Hybrid?
The New 2018 Porsche Panamera E-Hybrid: More Performance, More Efficient
For the past few years, word has been floating across the pond about a Panamera E-Hybrid model that was delivering outstanding levels of performance and efficiency, but in the U.S. we were only offered the normal combustion edition. Then in 2018, that all changed. Now the new 2018 Porsche Panamera E-Hybrid is available now at our Tampa dealer.
So what's new in the 2018 Panamera E-Bybrid? Let's take a closer look.
Speed and Efficiency: Meet the New 2018 Porsche Panamera E-Hybrid
The new 2018 Porsche Panamera E-Hybrid has received high praise for a range of reasons—its "gorgeous cabin" (Digital Trends), its "seamless petrol-electric powertrain" (Drive.com), and its "refined interior design with the latest technology." But the most exciting aspect of the new E-Hybrid involves performance.
The base trim of the E-Hybrid churns out an impressive 462 horsepower. That translates into a 0-60 time of 4.6 seconds, which slashes a full second off the previous petrol release. And if you step up to the Turbo S E-Hyrbid, you get a wild 680 horsepower.
At the same time, TopGear has tested the 2018 Porsche Panamera E-Hybrid for fuel economy and given it an outstandingly eco-friendly 113 mpge. Simply put, no other vehicle offers this level of performance combined with this echelon of efficiency.
All of this translates into a lot of must-have benefits:
A thrilling driving experience
Decreased fuel costs and environmental impact
Comfort and luxury
And let's not forget Porsche's unrivaled style. Suffice to say that the 2018 Porsche Panamera E-Hybrid offers a true supercar experience.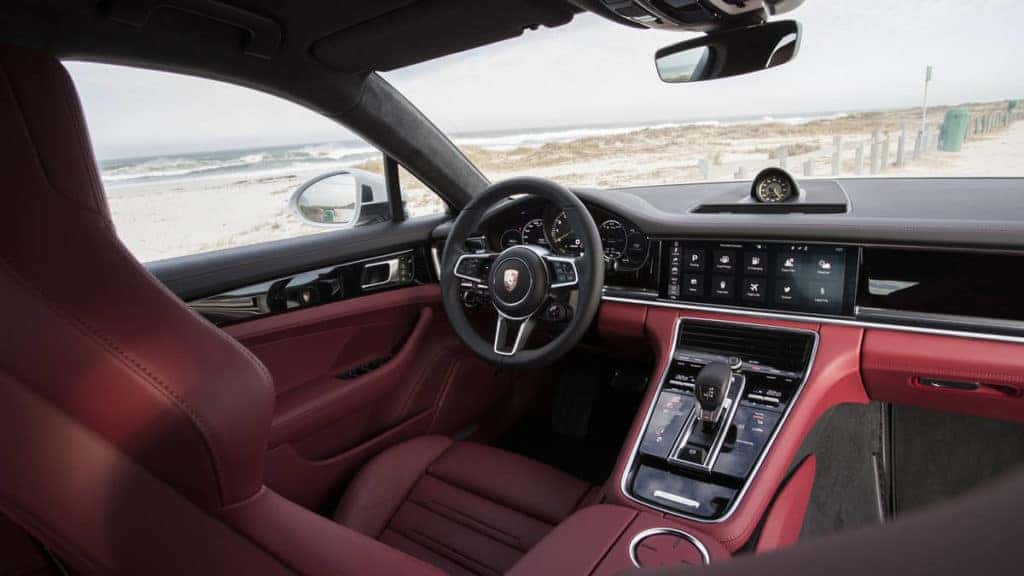 Test Drive the New 2018 Porsche Panamera at Our Tampa Dealer
Ready to see experience this technological and performance masterpiece for yourself? At Porsche of Tampa, you'll get more than the perfection of the new 2018 Panamera E-Hybrid—you'll also receive our unrivaled level of customer satisfaction.
Our dealership has launched something that you simply won't find at any other Tampa Porsche dealer—the I Care Promise. This is a one-of-a-kind commitment that involves carefully training every member of our staff to provide the highest level of service, allowing them to address your questions immediately without having to waste your time by looking for answers elsewhere.
At Porsche of Tampa, it's not just about offering a paramount driving experience. We're here to make every aspect of your shopping and ownership experience outstanding.
Check out our selection of the new 2018 Porsche Panamera E-Hybrid online, or call Porsche of Tampa at (813) 933-2811 today.