The All-New 2018 Porsche Panamera E-Hybrid: More of Everything You Love
More Speed, More Efficiency, More Luxury: the 2018 Porsche Panamera E-Hybrid Is for Sale Soon at Our Tampa Dealer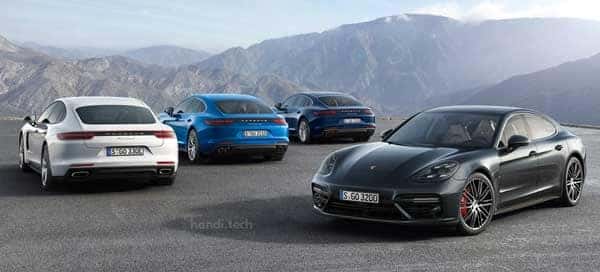 The Porsche Panamera E-hybrid already has a reputation for efficient performance excellence. Fusing Porsche thrills with state of the art efficiency was bound to be a hit. But with the 2018 Panamera E-hybrid, Porsche has taken things to a whole new level, as you can see for yourself by taking it for a test drive at our Tampa dealer.
Let's dig into the details.
More Performance With the New 2018 Porsche Panamera E-Hybrid
For starters, the 2018 Porsche Panamera E-Hybrid offers an outstanding level of efficiency coupled with Porsche's renowned luxury. State of the art infotainment systems, advanced smartphone connectivity, an all-new instrument cluster, and top-quality cabin materials all combine to deliver an unrivaled driving experience.
But none of that should strike you as all that surprising. What is surprising is the fact that Porsche has found a way to increase efficiency and performance.
The latest Panamera E-Hybrid boasts a thundering 462 horsepower. That gives it a quick 4.4 second 0-60 time. In other words, Porsche has shaved a full second off the last E-Hybrid's time. The E-Hybrid hasn't received an official fuel rating yet, but it's expected to clock in somewhere between 60-70 mpge. Place that number alongside its outstanding speed, and it's clear to see that Porsche is pushing efficient performance to a whole new level.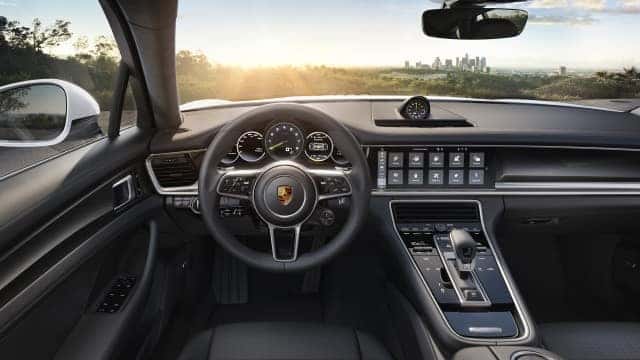 Experience the All-New 2018 Porsche Panamera E-Hybrid at Our Tampa Porsche Dealer
Do you want to be among the first to experience the new 2018 Porsche Panamera E-Hybrid? It will be on our lot any day now, so stay tuned so that you can beat the crowds.
Why get your Panamera E-Hybrid from Porsche of Tampa?
At Porsche of Tampa, we offer:
More experience
More selection
More service capacity
Bottom line, when you get your 2018 Porsche Panamera E-Hybrid from our Tampa Porsche dealer, you get an outstanding dealership experience to go with your unrivaled efficiency and performance.
Check out our selection of the 2018 Porsche Panamera online, or call Porsche of Tampa at (813) 933-2811 today.