"Everything a Modern Audi Should Be" – New 2019 Audi A6 Sedan
Experts Review the New 2019 Audi A6 Sedan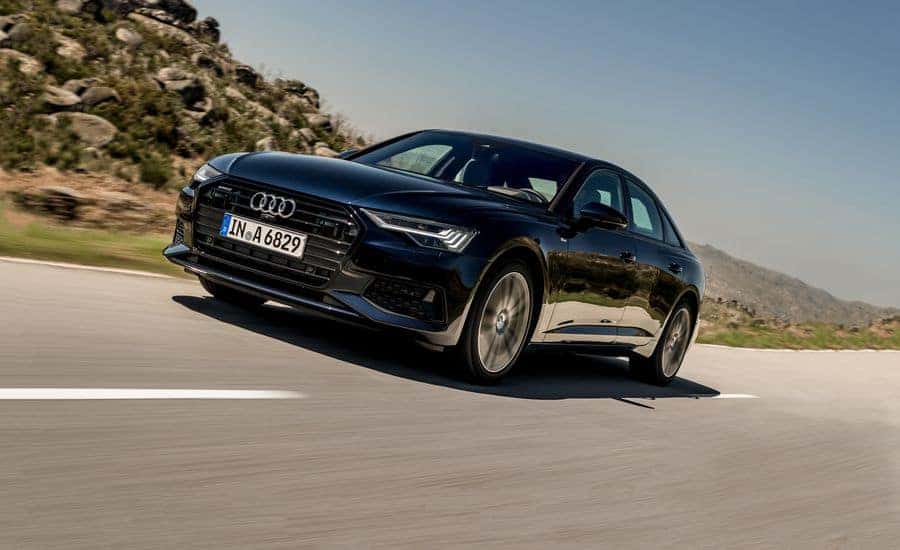 When the A6 was first released 25 years ago, it immediately established itself as one of the top executive-level sedans on the market. Today virtually every 2019 Audi A6 review hails it for delivering one of the most comfortable, thrilling, tech-savvy driving experiences you can buy.
Let's take a look at what the industry's top consumer reviews have to say about the new 2019 Audi A6 sedan.
Experience this "Class-Leading" New Audi Sedan
So why do experts recommend this new Audi sedan?
"Classically appealing." "You can slip into the driver's seat of your A6, and all of your concerns melt away." "You can easily ask for directions or change almost any setting in the car, just by telling it what to do." "Audi's Virtual Cockpit is pretty much the gold standard when it comes to digital instrumentation." "A delightful, creamy treat of smooth acceleration."
"A stealthy and luxurious mid-size four-door with plenty of appeal." "Hot-rod turbocharged V-6 engine, futuristic interior tech, high-quality finishes."
"Strong overall performance." "Attractive and refined interior." "High levels of comfort." "Lots of high-tech features."
US News Rankings and Reviews
"Robust V6 engine option." "Cushy ride." "Expansive seating." "Cutting-edge infotainment and tech features."
"A brilliantly designed item." "Superb interior."
"Quiet ride." "Plenty of passing power." "Comfortable interior." "Impressive standard tech." "Capable new all-wheel drive system."
"The 2019 Audi A6 is a comfortable and luxurious sedan. MMI Touch Response is a smart evolution of Audi infotainment with a shallow learning curve. LED lighting greets owners with fun startup animations and is future-ready with HD Matrix tech." "The 2019 A6 matches class-leading tech and comfortable performance with a tailored design. It's attractive without attracting too much attention."
Bottom line—the 2019 Audi A6 represents the future of luxury driving.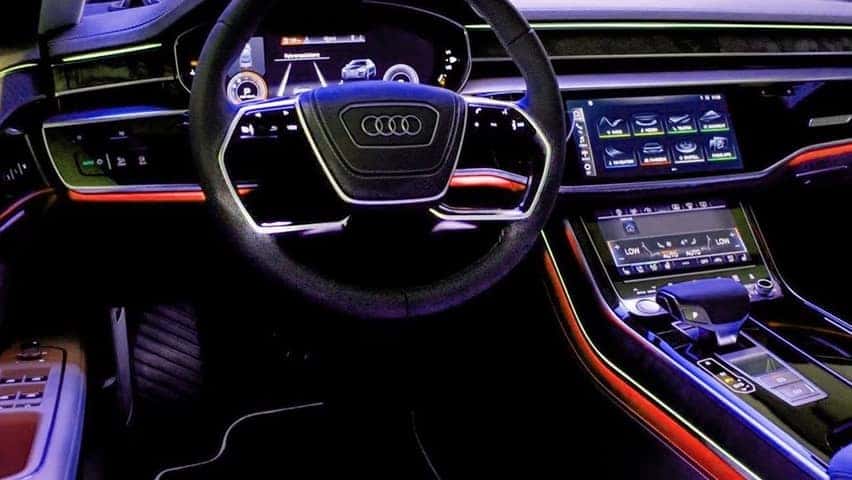 Test Drive Your New 2019 Audi A6 Sedan at Our Tampa Dealer
Now it's time to experience the luxury, tech, and performance of the 2019 Audi A6 for yourself. Visit Audi Tampa today to test drive the A6, and to enjoy the area's largest Audi selection along with an unrivaled level of convenience and satisfaction. We're here to provide you with outstanding service, period. And when you're shopping for luxury, why would you settle for anything less?
Check out our selection of the new 2019 Audi A6 sedan online now, or call Audi Tampa at (888) 486-8115 today.