See How the New 2019 Audi Q7 SUV Delivers State-of-the-Art Capability
Experts Say the 2019 Audi Q7 is Unrivaled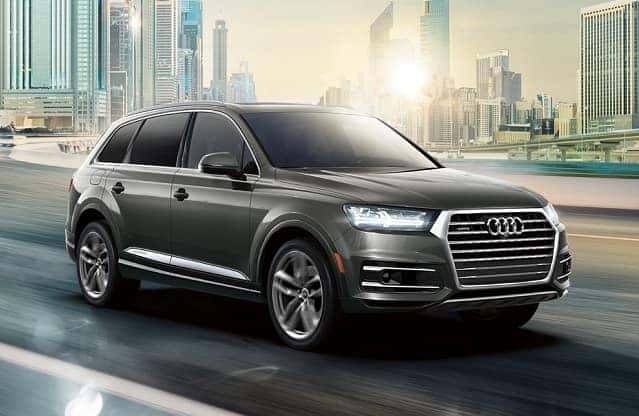 If you've spent any time researching luxury SUVs, you've undoubtedly heard of the 2019 Audi Q7. Audi has long been renowned for creating some of the most outstanding vehicles on the road, but according to the experts, with the Q7 the brand has truly outdone itself.
Let's see why reviewers are giving the new 2019 Q7 perfect scores across the board.
Meet the New 2019 Audi Q7 SUV at Our Tampa Dealership
Why do experts say the 2019 Audi Q7 is the new SUV for you?
US News Rankings and Reviews
"Winner: 2019 Best Luxury 3-Row SUV for Families." "The 2019 Audi Q7 ranks highly among luxury midsize SUVs because of its engaging performance, high-end interior, and user-friendly features." "Lavish interior." "Athletic handling."
"4.7/5 stars." "The 2019 Audi Q7 wins big when it comes to style, performance and technology."
"Exceptional interior materials and build quality." "Excellent ride regardless of road surface." "Cutting-edge safety and infotainment technology features."
"Crossover shoppers in search of the best, listen up: Shortlist the Audi Q7. Its nearly perfect balance of luxury, refinement, driving enthusiasm, and high-tech features make it a no-brainer." "Back-road athleticism, beautiful and high-tech cabin, three-row versatility."
"Drives well, great cabin environment." "Smooth riding, very composed dynamics, interior design and quality."
"Excellent build quality." "Luscious interior appointments." "Sublime ride." "Tech superiority." "Room for seven."
The Car Connection might have summed up the excellence of the 2019 Q7 best, saying, "The 2019 Audi Q7 delivers on the factors most important to large luxury SUV buyers: space, comfort, style, safety, and impressive technology."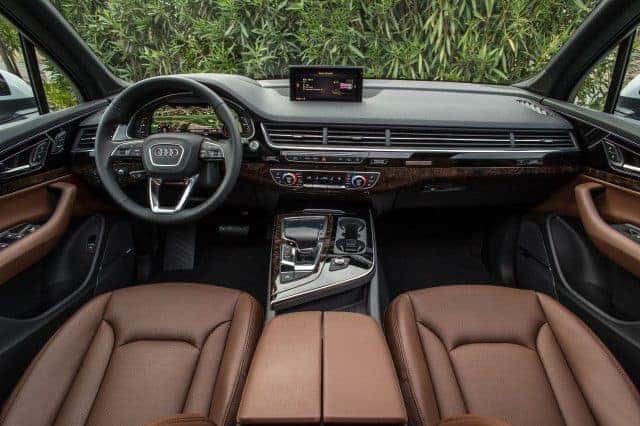 Test Drive Your 2019 Audi Q7 at Our Tampa Dealership
If you want the outstanding luxury of the 2019 Audi Q7, it would come as no surprise that you want an outstanding shopping experience to accompany it. That's why you should test drive your Q7 at our Tampa dealership.
At Audi Tampa, we're renowned for providing the area's most expansive selection, the utmost in convenience, and an unparalleled level of all-around customer satisfaction. We ensure that you'll love every minute of your shopping and test drive experience. And when all is said and done, why would you want anything less?
Check out our selection of the 2019 Audi Q7 online, or call Audi Tampa at (888) 486-8115 today.