State-of-the-Art Sports Utility: Meet the All-New 2019 Audi Q8
Experts Say the All New 2019 Audi Q8 Delivers True Luxury Sports SUV Excellence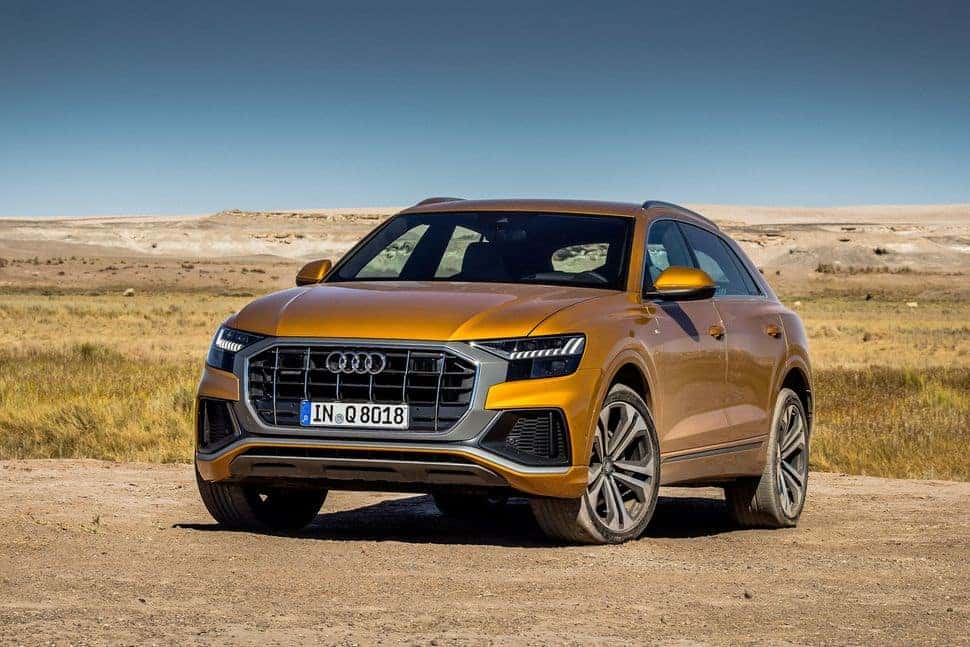 For decades now, Audi has been renowned for pushing the boundaries of automotive innovation when it comes to developing state-of-the-art technology crafted to deliver convenience, comfort, performance, safety, and an all-around futuristic driving experience. Now with the all-new 2019 Audi Q8, experts are saying that the company has surpassed its own track record for excellence.
The 2019 Audi Q8 is an entirely new luxury sports SUV that represents the epitome of Audi design. With this in mind, let's take a look at what expert reviewers are saying about the brand's new flagship SUV.
Introducing the "Tech-Savvy" 2019 Audi Q8 Luxury Sports SUV
Here's what seven of the industry's top reviewers have to say about the new 2019 Audi Q8:
"Editor's Choice." "Suave and tech-savvy cabin, sporty and comfy ride." "The ultimate Audi crossover is convincingly sporty and properly useful."
"Audi's big, aggressive Q8 is interesting and clever, with a side order of *whoa*." "Interesting, tech-laden SUV flagship that's more practical and useful than it looks." "The interior is fantastic, the technology enough to make you feel like an early adopter, and it's all executed in a way that makes you feel like this is definitely a class-leader in terms of gadgets."
"Comes well-equipped with many standard features." "Comfortable ride and seats for all passengers." "High-quality cabin." "Front and rear seats offer all-day comfort."
"The 2019 Audi Q8 drives well, has a good amount of space and its tech is among the best." "If you want a "coupe"-like SUV, your search should start — and stop — here."
"Sleek, luxurious, and appealing." "Ready to deliver power at a moment's notice."
US News Rankings and Reviews
"Elegant cabin." "Ample rear-seat room." "Poised handling." "Long list of standard features."
"If you want a modern, well-equipped SUV with a sense of style that doesn't compromise utility, the 2019 Audi Q8 deserves a look. It's sporty, too, thanks to active suspension damping, which is standard."
Suffice to say that this new 2019 Audi delivers the state-of-the-art, comfortable, enjoyable driving experience that you're looking for.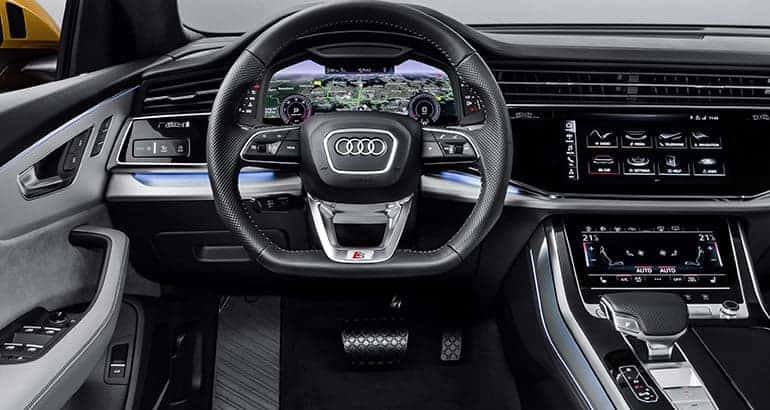 Test Drive Your New 2019 Audi Q8 at Our Tampa Dealer
Ready to experience the latest luxury sports SUV from Audi? Visit Audi Tampa today where you'll find the area's largest inventory, along with an outstanding commitment to providing convenience and customer service. And if you're too busy to make it to us, just call us and arrange a time and we'll bring the 2019 Audi Q8 directly to you for a test drive.
Check out our selection of the new 2019 Audi Q8 online, or call Audi Tampa at (888) 486-8115 today.