Meet the All-New 2019 Subaru Forester
The Redesigned 2019 Subaru Forester Is Better than Ever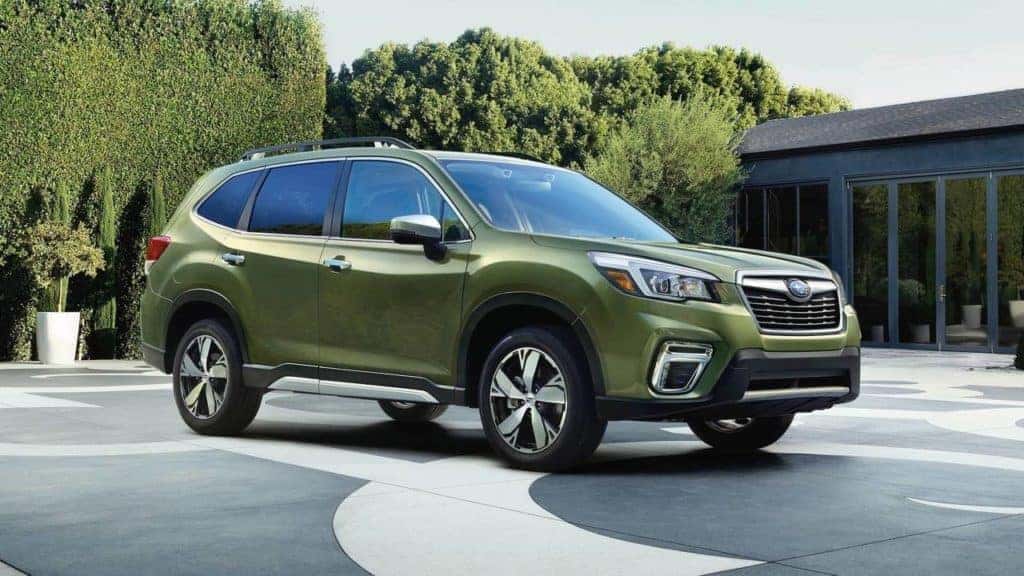 For decades now the Subaru Forester has ranked among the best small SUVs on the road. In fact, many have argued that the Forester's popularity was instrumental in the rise of the crossover. Now according to the experts, the 2019 Subaru Forester takes the model's all-around perfection to a while new level.
Let's see what's new in the latest edition of the Forester, and what experts have to say about it.
Introducing the All-New 2019 Forester, Available Now at Our Tampa Subaru Dealer
The new Forester was redesigned from the ground up. Standout updates include a more powerful 2.5 liter four-cylinder engine, the standard inclusion of the powerful EyeSight safety suite across all trims, and more passenger and cargo space.
Reviewers are thrilled by the latest Forester.
US News Rankings and Reviews
"#1 Compact SUV." "It offers a smooth, comfortable, and agile ride; its infotainment system is easy to use; and it has more cargo space than many rivals."
"Fantastic utility." "Comfortable ride." "Great safety tech." "Thrifty for a crossover." "Good value."
"Standard all-wheel drive." "A full compliment of driver assist features are standard." "Enhanced off-road capability, thanks to better-than-average ground clearance." "Generous cargo capacity."
"The Forester checks all the boxes Subaru owners care about."
"5-stars." "Roomy interior with quality materials." "Smooth ride, quiet cabin." "Standard safety and driver aid tech." "Picture window visibility." 'Excellent all-wheel drive." "Huge liftgate opening."
Bottom line—experts hail the 2019 Subaru Forester because it delivers an unrivaled level of utility and capability combined with safety, comfort, and an all-around enjoyable driving experience.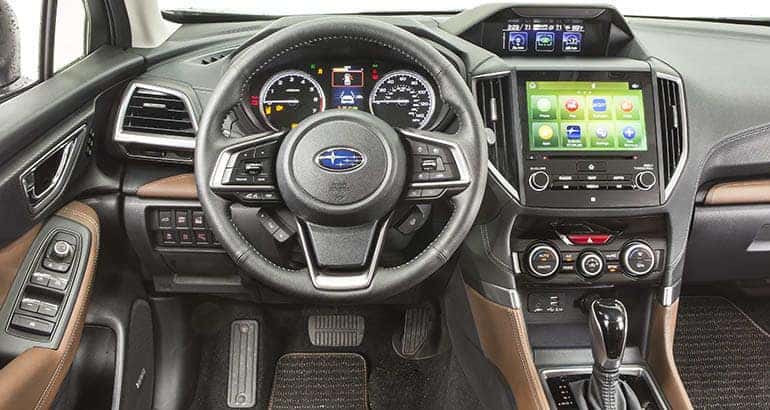 Test Drive the New 2019 Forester at Our Tampa Dealer
Now it's time for you to experience the new Forester for yourself. Head over to our Tampa Subaru dealership today and take you 2019 Forester for a test drive.
Why Reeves Subaru? Our customers recommend us for many reasons, but here are a few we hear the most.
Our unparalleled Subaru selection.
Our unmatched Subaru expertise.
Our unrivaled dedication to providing a convenient experience.
Our unrelenting commitment to excellence in customer service.
Suffice to say that between the perfection of the new Forester and our unbeatable dealership experience, 2019 is looking like a great year for driving.
Check out our selection of the all-new 2019 Subaru Forester online, or call Reeves Subaru of Tampa at (888) 378-0739 today.