Meet the New 2019 Subaru Legacy
The 2019 Legacy Offers More Subaru Safety than Ever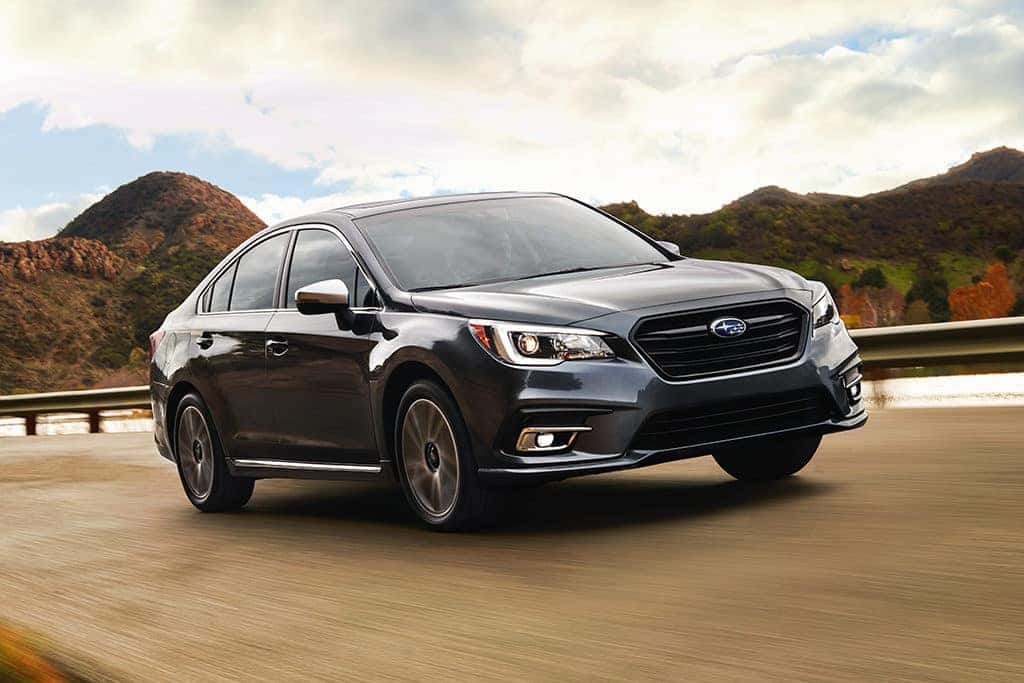 For 30 years now, the Subaru Legacy has consistently offered drivers the perfect full-package balance of capability, safety, comfort, and reliability. Now according to the experts, the 2019 Subaru Legacy is taking that heritage for sedan excellence even further.
We'd like to take a moment to share a few thoughts from expert reviewers on why the new Legacy is the sedan you've been looking for.
Introducing the New 2019 Legacy, for Sale Now at Our Tampa Subaru Dealer
We're looking at reviews from seven of the industry's top consumer reports:
"5-stars." Good "interior room," "cabin material quality," "all-wheel drive security," and "fuel economy."
US News Rankings and Reviews
"Generous passenger space." "High-grade cabin." "Standard all-wheel drive."
"Offering value, safety, reliability and year-round driving confidence, the 2019 Subaru Legacy is the model midsize sedan."
"Comfortable ride." "Spacious interior." "Excellent safety ratings."
"Safety comes standard." "Roomy, comfortable interior." "All-season confidence." 'A lot of car for the money." "Hard to beat for its comfort, safety, and value."
"Standard all-wheel drive for extra wet weather traction." "Excellent outward visibility." "Standard active driver assist features."
"Standard all-wheel drive." "Excellent safety scores." "Quick-responding touchscreen." "A class-leader."
Reviewers were thrilled by the new Legacy for many reasons, but they emphasized the fact that the 2019 edition now comes standard with the powerful EyeSight safety suite and updated infotainment setup.
Test Drive the 2019 Subaru Legacy at Our Tampa Dealer
Ready to see what makes the 2019 Legacy your best choice for all-around comfort, safety, and value? Visit our Tampa Subaru dealer today and test drive yours.
At Reeves Subaru of Tampa, you'll find Tampa's largest selection of the new Legacy along with every other Subaru model. This ensures that you have plenty of options to compare and contrast, allowing you to find the idea vehicle for you. You'll also experience the most expert staff in the region, equipping you with the knowledge necessary to get the most out of the latest Subaru innovations. And while you're at it, you'll enjoy our unrivaled customer service.
Ready to experience the new Legacy and the unrivaled experience at Reeves Subaru of Tampa? Visit us today, and see why the Legacy and Reeves are the perfect combination.
Check out our selection of the 2019 Subaru Legacy online, or call Reeves Subaru of Tampa at (888) 378-0739 today.