Experience the Unrivaled Safety and Utility of a New 2019 Subaru Outback
Learn Why the New 2019 Subaru Outback Remains Unchallenged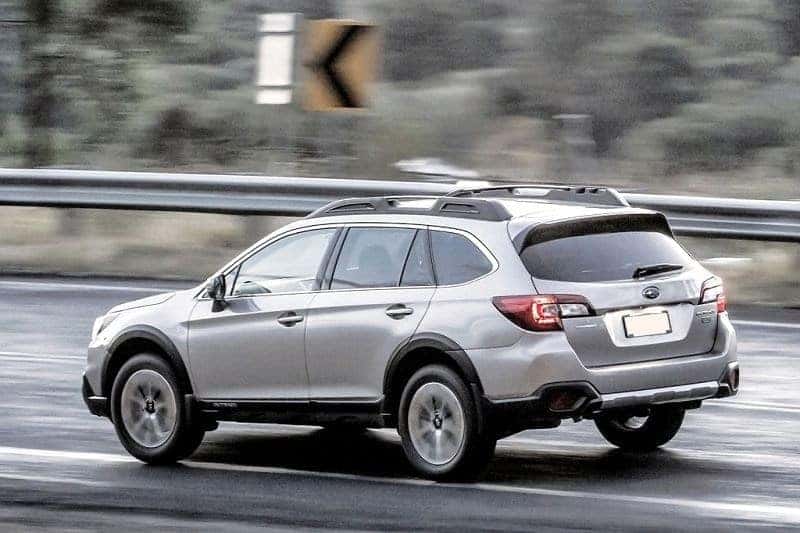 For the past 25 years, the Subaru Outback has reigned supreme as the paramount of sports utility driving excellence. With its standard 4WD, unmatched safety, and industry-leading reliability, it has established the standard for versatility and utility. Now according to consumer reports, the 2019 Subaru Outback has elevated that excellence to a whole new level.
Let's see what seven of the top industry reviewers have to say about the new Subaru Outback.
Versatility, Comfort and Safety: the New 2019 Subaru Outback Delivers Peace of Mind
US News Rankings and Reviews
Ranked #2 in its class, second only to the Audi Allroad which costs nearly twice as much. "Standard all-wheel drive." "Roomy seats and great visibility." "Class-leading amount of cargo space." "Impressive set of standard tech and safety features."
"Fantastic driving position." "Standard all-wheel drive." "Stellar safety ratings."
"Spacious and comfortable cabin." "Roof and cargo-loading heights are lower than those of most SUVs." "Excellent visibility in all directions." "Off-road ability is above average."
"With its spacious interior, standard all-wheel drive and excellent safety ratings, the 2019 Subaru Outback leaves very little to criticize."
"Rivals have attempted to imitate the 2019 Subaru Outback, but they haven't bested it yet." "Like a crossover SUV, but better." "No shortage of safety gear." "Spacious, refined interior." "Rides and handles well." "Better off-road than many SUVs."
"Spacious interior." "Comfortable ride." "Active safety tech comes standard."
"The Good: Easy entry and exit, backseat roominess, visibility, interior quality, standard AWD, exposed latch anchors for car seats."
You'll probably notice that two things get mentioned again and again—standard all-wheel drive, and unrivaled safety.
Subaru has always been renowned for providing all-wheel drive in every vehicle it sells, making them some of the most surefooted rides on or off the road. And for 2019, that capability has been accentuated with the standard inclusion of the powerful EyeSight safety suite, which provides an array of driver assist tools to keep you and your family safe.
Test Drive Your New 2019 Outback at the Premier Tampa Subaru Dealer
At Reeves Subaru of Tampa, you'll enjoy the most expansive selection in the region, along with unrivaled expertise and a paramount level of convenience. Combine all of that with the perfection of the 2019 Subaru Outback, and you're in for an outstanding shopping and ownership experience.
Check out our selection of the 2019 Subaru Outback online, or call Reeves Subaru of Tampa at (888) 378-0739 today.