Your Guide to the New 2020 Land Rover Range Rover
See Why Experts Hail the New 2020 Land Rover Range Rover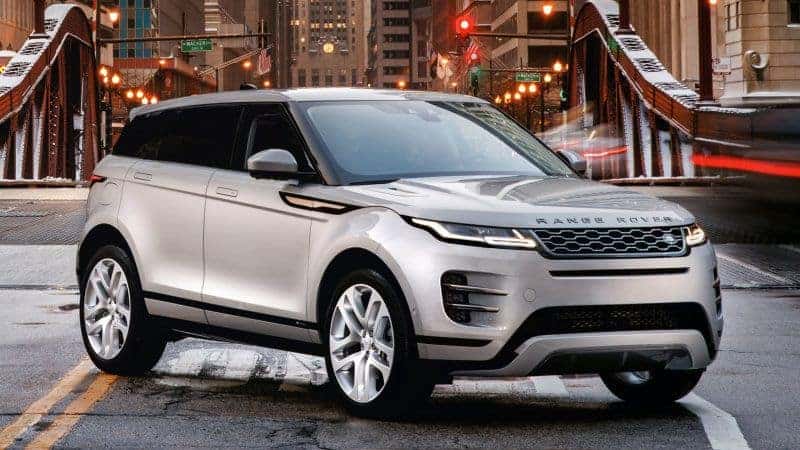 For more than 50 years, the Range Rover has stood at the pinnacle of SUV perfection thanks to its consistently unrivaled capability, versatility, and luxury. Now experts are saying that the new 2020 Range Rover has achieved a higher level of perfection than ever. Just take a look at what the industry's top consumer reports have to say:
"One of the best luxury cars money can buy: this really is a bit of an all-around superstar…It's basically a Bentley crossed with the offroad ability of a tractor."
"Regal on-road presence…Luxurious interior…Many powertrains to choose from…Few SUVs are as desirable, as capable, and as revered as the iconic Range Rover."
US News Rankings and Reviews
"It's a class leader when it comes to off-roading, and it boasts a refined ride and spacious seats…Robust powertrain options…Serene ride…Incredible off-road proficiency…Comfortable seats."
"Unequaled blend of comfort and capability…Wide range of engine options…Spacious, luxurious interior."
"Inimitable elegance…Serious off-road capability…Bevy of powertrains…Luxury ride…It still sets the bar for style and class."
"Excellent balance of off-road ability and luxury…A wealth of interior and exterior options for customizing…Long-wheelbase variant provides additional rear legroom."
Suffice to say that the 2020 Land Rover Range Rover is one beautiful beast of an SUV.
Which of the 2020 Land Rover Range Rover Configurations Is Right for You?
Now you might be wondering about the various 2020 Land Rover Range Rover configurations. Essentially, the new Range Rover offers nine different trims:
2020 Range Rover Base
2020 Range Rover Td6
2020 Range Rover HSE (also available in Hybrid)
2020 Range Rover HSE Td6
2020 Range Rover P525 HSE
2020 Range Rover Supercharged
2020 Range Rover Autobiography (also available in Hybrid and Long Wheel Base)
2020 Range Rover SV Autobiography Dynamic
2020 Range Rover SV Autobiography
The main differences between these involves the range of luxury features included, as well as engine power. The base trim starts as an admirable 355 horsepower from its 3.0-liter I-6, and on the top of the range you can get a 5.0-liter V-8 that pumps out a thundering 557 horsepower. In some cases different trims also offer different color options.
The best way to discover which of the 2020 Land Rover Range Rover configurations is right for you is by trying out different versions to see which one offers everything you're looking for.
Test Drive the New 2020 Range Rover Offsite or At Our Tampa Land Rover Dealer
At Land Rover Tampa, you'll find the largest inventory in the area, making it easy to find the right option for you. You'll also be sure to find an outstanding 2020 Range Rover price thanks to our dedication to consistently providing outstanding specials.
What's more, you can test drive the new Range Rover with greater peace of mind thanks to our offsite test drive service. Simply arrange a time, and we'll bring the 2020 Range Rover directly to you home or office.
Check out our current selection of the new 2020 Land Rover Range Rover online, or call Land Rover Tampa at (813) 930-2505 today.