New Audi A3 Dealer in Tampa
Experience the New 2018 Audi A3 at the Premier Audi Dealership near Westchase and Tampa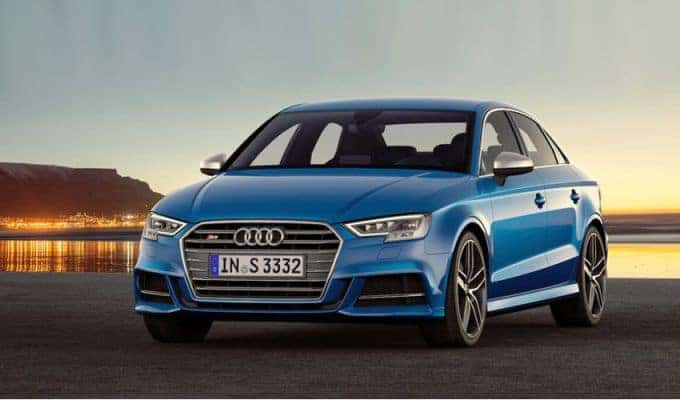 Drivers love it. The experts love it. And you'll love it too. We're talking about the new 2018 Audi A3, available now at the leading Audi dealership near Tampa and Westchase—Audi Tampa.
What's to love about the new A3? Let's dig in.
Why the Experts Hail the 2018 Audi A3
Let's see what five of the top reviewers have to say about the 2018 Audi A3, for sale now at our new Audi dealership near Westchase and Tampa:
Singling out the new A3's Audi Virtual Cockpit, standard automatic emergency braking, "potent" 2.0-liter turbo, range of body styles, and extensive standard equipment, the Car Connection surmised that, "The 2018 Audi A3 is a well-equipped entry-level luxury sedan with style, performance, and content."
"The A3 maintains its position as one of the most desirable entry-level luxury compact sedans."
US News Rankings and Reviews
"Lively acceleration, especially with upgraded engines." "High-tech infotainment system and available virtual cockpit." "Dynamic handling balanced with a smooth ride." "Spacious front seats."
"Engaging driving dynamics." "Fuel efficient E-Tron hybrid model." "The RS 3 finally arrives in North America."
Thanks to its "advanced chassis" and "breadth of abilities," the 2018 A3 is "the definitive example of rock-solid, sensible, impeccable German engineering."
Bottom line—the 2018 Audi A3 delivers a luxurious, thrilling driving experience accompanied by the most advanced tech on the road.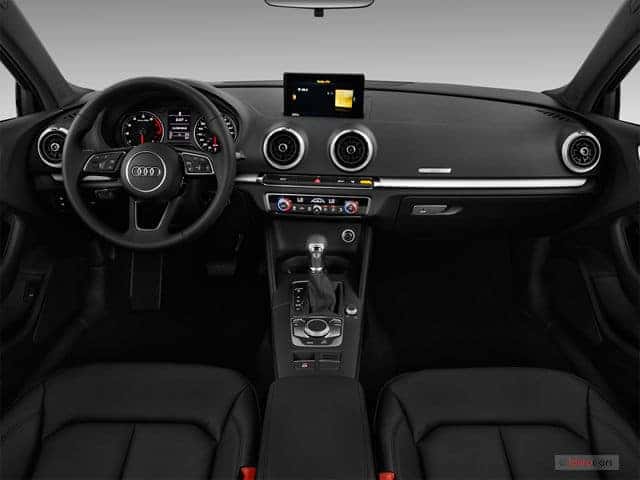 Why Get Your New 2018 Audi A3 from Our Audi Dealership near Westchase and Tampa?
So—why is our Tampa and Westchase Audi dealership your first choice for getting your new 2018 Audi A3?
At Audi Tampa, we're committed to providing the highest echelon of auto shopping excellence. We start by amassing and offering the largest selection of new and used Audi vehicles that you'll find anywhere in the region. From there, we take the next step by providing an unparalleled level of product knowledge thanks to our expert staff. What's more, we make the entire process more convenient. For example, thanks to our valet test drives, we'll bring the model of your choice directly to your office or home, allowing you to tailor the process to your busy schedule.
In the end, it's simple. The 2018 Audi A3 offers an unrivaled driving experience, and Audi Tampa delivers an unmatched shopping experience. Talk about the perfect combination.
Check out our selection of the new 2018 Audi A3 online, or call Audi Tampa at (888) 486-8115 today.