Meet the Tech-Savvy New Audi Q3
The Redesigned New Audi Q3 Delivers More Luxury and Technology than Ever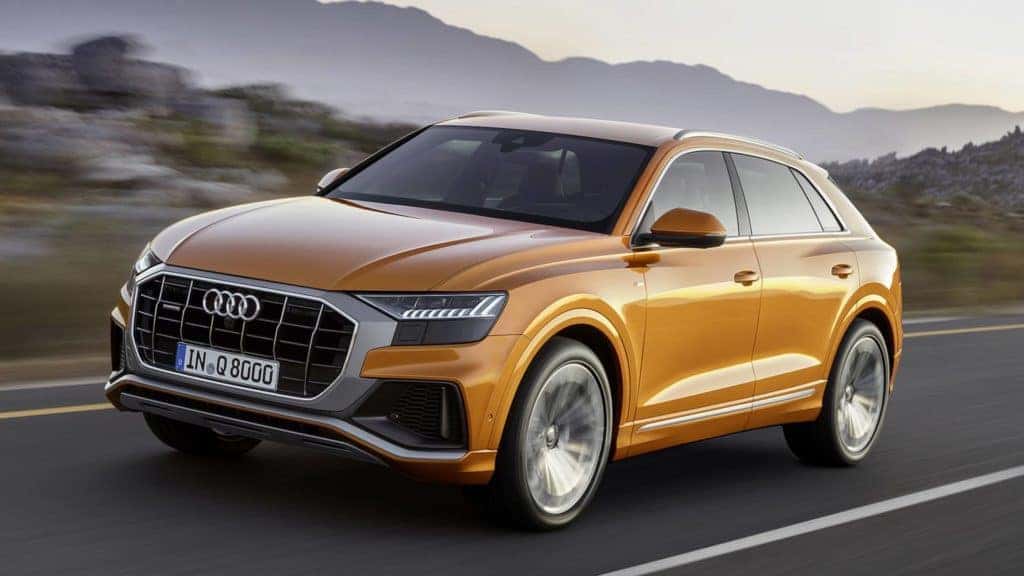 While the Audi Q3 has been turning heads in Europe for some time, the company didn't bring the model to the United States until 2015, but once it arrived the Q3 quickly established itself as a leader in the subcompact luxury SUV space. Now experts are saying that the new Audi Q3 delivers more style, luxury, and technology than ever.
Let's take a look at what reviewers have to say about the redesigned 2019 Audi Q3.
Check Out the "Stylish & Sporty" New Audi Q3
Here are reviews of the new Audi Q3 from six of the industry's top consumer reports:
"Stylish & sporty." "Clever adjustable load floor." "Roomy interior." "Impressive roster of technology & advanced safety." "High value – competitively priced, with more standard features."
"A very competitive posh crossover." "Lots of equipment and tech." "Practical." "Striking to look at."
"Big on style, technology, and luxury." "Ample power." "The cabin is more spacious than the previous model and boasts more modern tech." "Rich appearance."
US News Rankings and Reviews
"This small crossover is the total package: It's enjoyable to drive, it has a top-quality interior, and it provides plenty of creature comforts for its occupants." "Posh, spacious cabin." "Easy-to-use infotainment system." "Sporty and comfortable driving dynamics."
"Packed with modern technology features." "Interior is lined with high-quality materials." "Quiet cabin and comfortable ride quality."
"High-tech features standard." "Frisky turbocharged engine." "Roomier inside." "Modern interior." "Pert handling."
Bottom line—the new Audi Q3 delivers more technology, comfort, style, and performance than ever.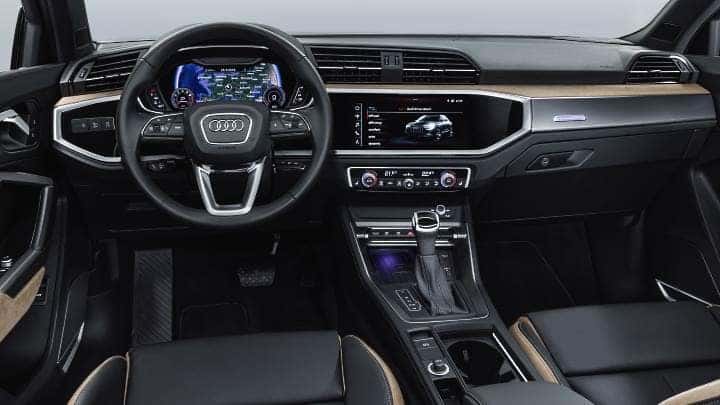 Test Drive Your New Audi Q3 at Your Premier Tampa Dealer
If you're shopping for a reliable luxury SUV, the new Audi Q3 delivers. Visit our Tampa Audi dealer to test drive yours today.
How does Audi Tampa offer a truly premier shopping experience? For starters, we offer a vast selection that includes ever Audi model and trim, making it easier for you to find the right vehicle for you. At the same time, you'll enjoy an unrivaled commitment to providing paramount expertise and convenience, ensuring that you receive complete satisfaction.
How do we make your experience more convenient? One example involves our valet test drives. If you're too busy to come to us for a test drive, simply contact us to arrange a time, and we'll bring the model of your choice to your home or office.
Check out our new Audi Q3 selection online now, or call Audi Tampa at (888) 486-8115 today.