Why Buy a New Subaru from Reeves Subaru of Tampa?
For Adventure and Service Reeves and Subaru Are the Perfect Combination for Tampa Drivers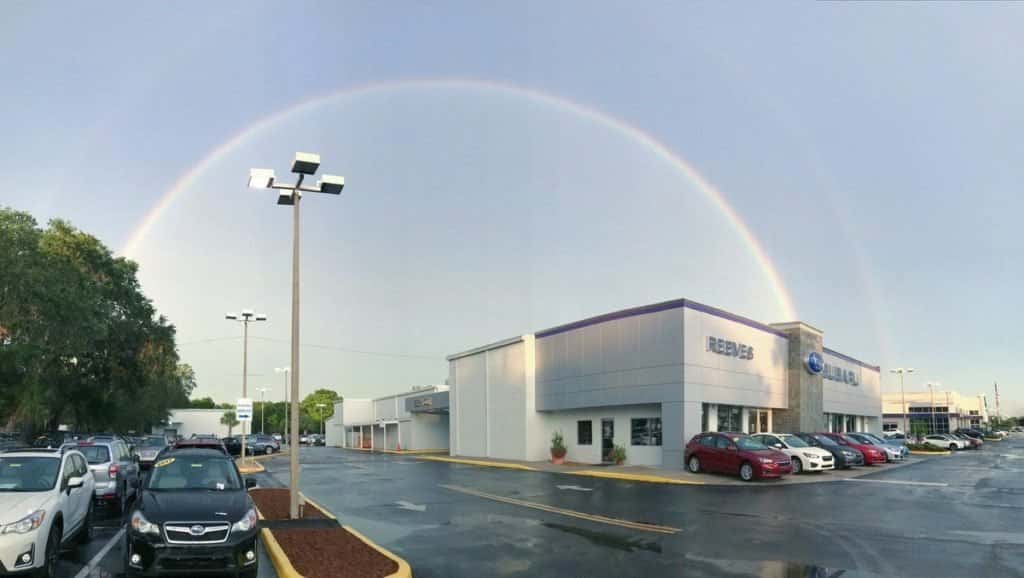 Are you looking for the perfect ride to make the upcoming summer a season of adventure? Then Reeves Subaru of Tampa is your #1 stop.
Why Subaru, and why Reeves? Read below to find out.
More Capability, the Best Service: Your Adventure Starts at Reeves Subaru of Tampa
Let's start by pointing out that Subaru is the unrivaled champion of adventure driving. From their standard 4WD off-road capability, dependable performance, their comfortable interiors, the latest tech, and best in class reliability, they're ready to take you anywhere.
Fuse that with the outstanding service offered by Reeves Subaru of Tampa, and you've got a winning combination. We provide the largest selection, the most expert service, flexible financing, and nearly 50 years of experience, meaning we're Tampa's #1 resource for all things Subaru.
Visit Reeves Subaru of Tampa to Bring Home the Perfect Vehicle for Your Summer of Fun
Summer is right around the corner. Prepare yourself for a season of road trips and adventures now by getting behind the wheel of the most capable brand on the road today. Visit Reeves Subaru of Tampa, and get ready for a summer of excitement.
Check out our unrivaled new Subaru selection online, or call Reeves Subaru of Tampa at (888) 378-0739 today.