More Performance, Tech & Safety: Meet the New Subaru WRX
Experience the High-Performance of the New 2019 Subaru WRX Sedan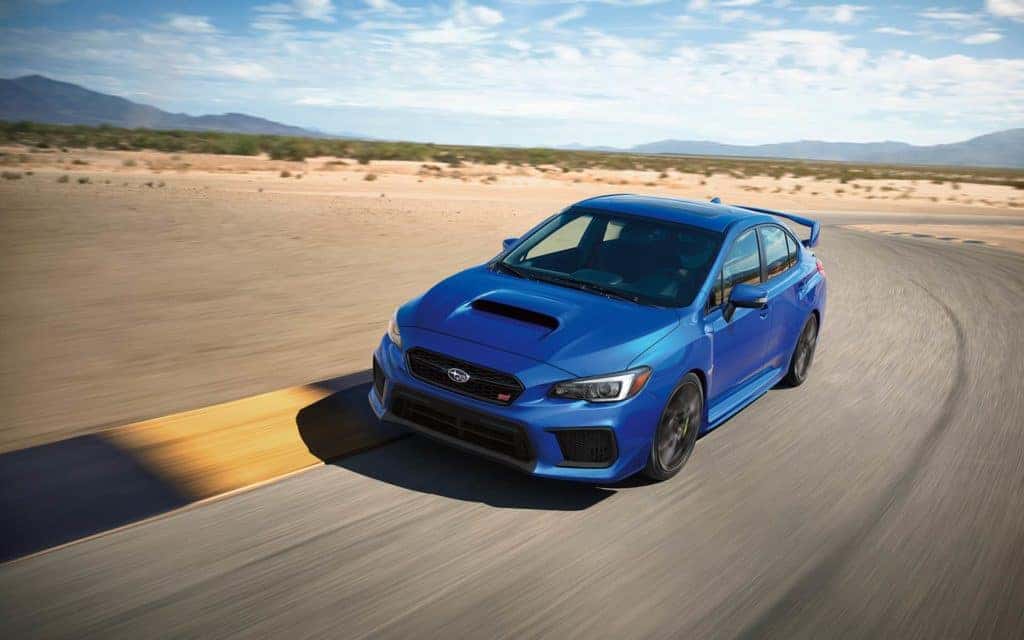 In 1992, Subaru decided to break into the sports car segment with the release of its World Rally eXperimental edition of the Impreza. Abbreviated to the "WRX," this model became a huge hit among drivers who wanted a high-performance vehicle that also delivered comfort, reliability, and go-anywhere capability. Now experts are saying that the new Subaru WRX takes all of these aspects to new heights.
Fast and Capable: the New 2019 Subaru WRX Sedan Delivers
The new Subaru WRX offers all the 4WD surefootedness, comfort, and safety tech that you'd expect from the brand, plus as much as 310 horsepower and 290 lb-ft of torque, resulting in a 0-60 time of just 5.4 seconds. All of this has experts thrilled:
"A rowdy, relatively inexpensive companion that places performance above all else." "Engaging personality."
"A smart but fun choice."
"The thing is addictive."
"Breathtaking performance." "Impressive safety record." "Good infotainment system."
"Sharp handling, strong turbo engine and all-wheel-drive grip." "The 2019 Subaru WRX is the affordable sports sedan for the driver who wants to go everywhere at maximum attack."
"Acceleration is swift and among best-in-class." "Delivers superb handling and steering response on twisting roads." "Full-time all-wheel drive enhances traction and performance." "Offers several premium safety equipment options."
US News Rankings and Reviews
"Powerful engines." "Adept handling." "Spacious seats."
Bottom line, this 2019 sedan offers performance that is unique to its segment.
Test Drive the New 2019 Subaru WRX Sedan Today
Ready to see what has experts so excited about this 2019 sedan? Visit Reeves Subaru of Tampa to test drive the new Subaru WRX today, and experience its legendary performance for yourself.
At Reeves Subaru of Tampa, you'll enjoy the region's largest inventory, allowing you to test different models and trims alongside one another to find the perfect choice for you. At the same time, you'll find an unrivaled commitment to providing convenience, expertise, and all-around satisfaction.
Check out our selection of the new Subaru WRX online now, or call Reeves Subaru of Tampa at (888) 378-0739 today.