One Tampa Subaru Dealer Keep Getting Praised Above All Others: Find Out Why
Discover Why This Subaru Dealer Is Called #1 in Tampa by Drivers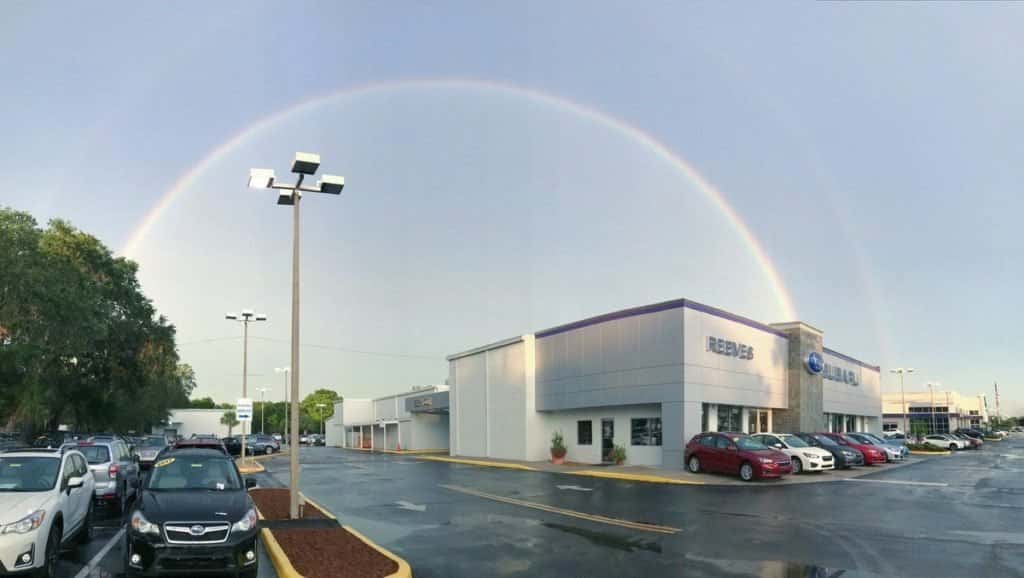 If you ask around town about the best Subaru dealership in Tampa, one name will get mentioned against and again — Reeves Subaru of Tampa.
Why do Tampa Subaru drivers appreciate Reeves so much? Well, there are many reasons, but here are three that keep coming up.
3 Reasons Reeves Subaru of Tampa is the Leading Subaru Dealership Around
When it comes to finding the perfect vehicle for you, we have the selection you're looking for. Whatever model, trim, or color spanning a variety of years, we've got it.
Nothing puts a damper on your adventure like car trouble. That's why our Tampa Subaru dealer offers fast, expert service that you can depend on.
At Reeves Subaru of Tampa, we don't believe that it should break the bank to get behind the wheel of a great vehicle. That's why we offer the best Subaru specials around.
Visit Reeves Subaru of Tampa Today and Discover Why We're the Region's #1 Dealer
Ready to enjoy the top-quality dealership experience that you deserve? Visit Reeves Subaru of Tampa today, and find out why Subaru drivers choose us above the competition.
Check out our selection of new and used Subaru vehicles online, or call Reeves Subaru of Tampa at (888) 3780739 today.