Best Porsche Dealer for a 911, Macan, Panamera, or Cayenne?
If You Want Porsches for Sale Like the 911, Macan, Panamera, or Cayenne Visit this Tampa Porsche Dealer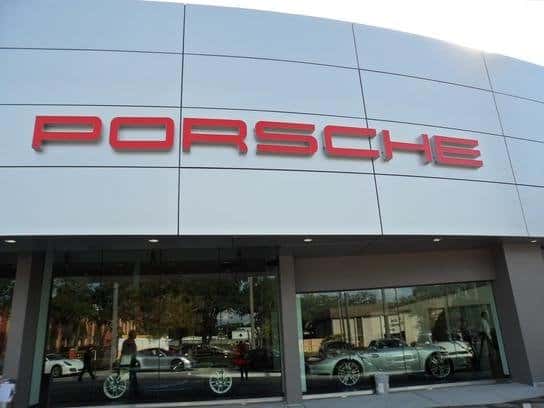 You're here because you're looking for the best Porsche dealership with the 911, Macan, Panamera, and Cayenne for sale, and it's not surprise why. A Porsche is no mere vehicle. It's a thrill ride, a work of art, a piece of state of the art technology, and a status symbol. When it comes to driving the best, only the best dealership experience will do.
You'll find it at Porsche of Tampa, where we're considered the leader among Tampa Porsche dealerships.
Read on to learn why.
4 Reasons We're the Leader Among Porsche Dealers in Tampa
As one of the Reeves family of auto dealers, we offer more than 45 years of experience. This allows us to deliver the highest level of expertise when it comes to every aspect of Porsche ownership, from choosing the right model for you, to securing a lease or financing, to getting maintenance and service, to trading for your next Porsche down the road.
Expansive Porsche selection
Whether you're looking for the Porsche 911, Macan, Panamera, Cayenne, Cayman, or Boxster, you'll find it at Reeves. What's more, we offer every trim and color package you could want. Bottom line, our Tampa Porsche dealer offers the selection you need to find your perfect Porsche.
Tampa's best Porsche service
No one wants to deal with getting service, but every once in a while you need it. At Porsche of Tampa, we don't think that should come with a lot of unnecessary stress. That's why we offer fast, convenient, dependable service that will get you back on the road with minimal disruption to your day to day life.
The best Porsche specials in Tampa
At Porsche of Tampa, we believe that driving a Porsche shouldn't cost you an arm and a leg. That's why we offer the best Porsche specials that you'll find at any Tampa Porsche dealers. We even offer a slew of great specials on parts, service, and accessories.

Porsche of Tampa: Where Tampa Goes When Only the Best of Porsche Dealers Will Do
Ready to discover why we're renowned for being #1 among Porsche dealers in Tampa ? Visit Porsche of  Tampa today, and enjoy the expertise, selection, service, and specials that you've been looking for.
Check out our massive Porsche 911, Cayenne, Panamera, and Macan selection online, or call Porsche of  Tampa at (813) 933-2811 today.