Top Porsche Dealer near Tampa, St Petersburg, Brandon, and Wesley Chapel for Macan, 911, Panamera and More?
Bring Home Your Macan, 911, or Panamera from the #1 Porsche Dealer serving Tampa, St Petersburg, Brandon, and Wesley Chapel
You're here because you're looking for a Tampa Porsche dealer where you can buy or lease your next Macan, 911, or Panamera, but you know that no average dealership will do. Of course it won't! "Average" won't cut it when we're talking about driving some of the most luxurious, thrilling vehicles on the road. So which Porsche dealer can deliver on your expectations? There's only one — Porsche of Tampa.
How does Porsche of Tampa do it? There are a variety of reasons we're renowned for being #1, but here are four that get mentioned the most frequently.
Why We're the Top Porsche Dealer
At Porsche of Tampa, we draw on more than 45 years of experience offering Porsche excellence. That means we're the unrivaled experts at everything from the specifics of the different models, to securing a lease or financing, to performing repairs and maintenance, and more.
The best Porsche selection
You're not looking for the best Porsche dealer in Tampa because you'll settle for anything. You're doing because you have standards, meaning only the perfect vehicle will do. That takes options. Whether you're looking for the best selection in Tampa of the 911, Macan, Panamera, or any other model, in any trim, we have it in our massive Porsche selection.
The best Porsche service in Tampa
When it comes to owning a car, repairs and maintenance are a fact of life, and when you need it, you want the best. That's why when you're looking for Porsche service, you should always visit Porsche of Tampa. We offer the expertise and convenient service you need to get back on the road fast with dependable results. Simply put, at this Porsche dealer, our repairs stay fixed.
Tampa's best Porsche specials
At Porsche of Tampa, we believe that driving a Porsche shouldn't have to cost you an arm and a leg. That's why we offer the best Porsche specials that you'll find at any Tampa Porsche dealer. Our specials cover everything from Porsche vehicles to service, parts, accessories, and more.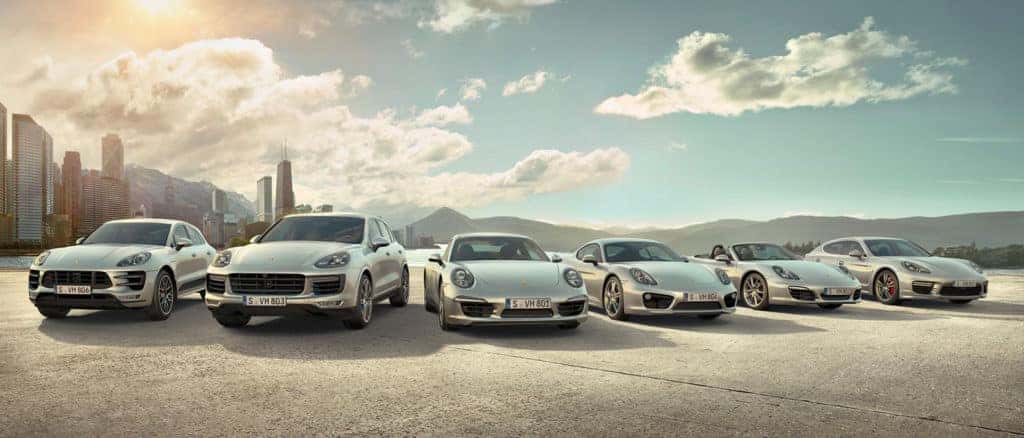 Get Your Macan, 911, or Panamera from a Premier Porsche Dealer
Ready to get behind the wheel of relentless driving luxury and thrills? Visit Porsche of Tampa today and test drive the 911, Macan, Panamera, or any other Porsche model today. You'll quickly see why our customers call us the top Porsche dealer in the region.
Check out our selection of new and used Porsche vehicles for sale online, or call Porsche of Tampa at (813) 933-2811 today.