#1 Among Porsche Dealers near Tampa, Wesley Chapel, Lakeland, and Brandon?
For a Porsche Dealership Experience like No Other in Tampa, Drop by Porsche of Tampa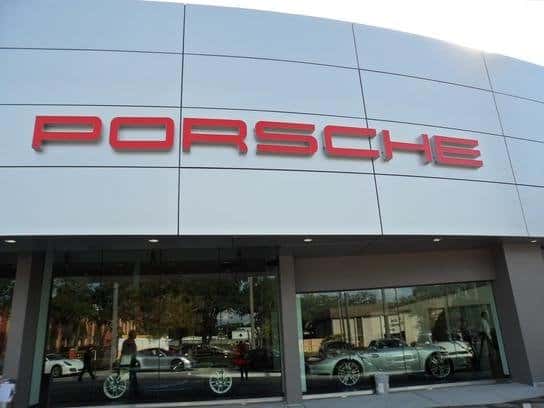 For anyone who has ever bought a car through a dealership before, it's obvious that not only are not all dealerships created equal, but that a good or bad dealership experience will largely determine who it's like to own and maintain your new vehicle down the road. So which is the leader among Porsche dealers? There's only one contender – Porsche of Tampa.
What does Porsche of Tampa do that's different from other Tampa Porsche dealerships? Our customers love us for many reasons, but here are three that we hear about a lot.
3 Things that Make Porsche of Tampa the Leader Among Local Porsche Dealerships
The best Porsche selection in Tampa
Are you looking to find the perfect car or SUV for your lifestyle? You'll find it at Porsche of Tampa. We're dedicated to building and maintaining the most expansive inventory of new and used Porsches that you'll find at any Porsche dealers near Tampa. What do we mean by the most? That means that whatever model, trim, and even color you want, we've got it.
The best Porsche service in Tampa
At Porsche of Tampa, we're a part of the Reeves family of luxury dealers, a highly acclaimed family of dealers that has been in operation for almost half a century. Over the course of that time, we've become the unrivaled experts at providing service. From guiding you through the sales processes, to helping you secure financing, to making sure you have access to the best Porsche repair and maintenance that Tampa has to offer, we're the experts you're looking for.
The best Porsche specials in Tampa
We strive to consistently provide the best Porsche specials that Tampa has to offer. From low financing and leasing rates, to cash credits, to deals on service and accessories, we make it easy to keep your wallet happy.
Visit the Leader Among Tampa Porsche Dealers to Learn What Makes Us #1
Ready to see for yourself how Porsche of Tampa delivers a premium dealership experience? Swing by today to see why our selection, savings, and service make us the leader among regional Porsche dealers.
Check out our massive new and used Porsche selection online, or call Porsche of Tampa at (813) 933-2811 today.