Porsche Lease, Service, and Apparel Discounts at the #1 Porsche Dealership in Tampa
More Porsche for Less Thanks to Specials from the Leader Among Tampa Porsche Dealers

Everyone knows that Porsche is unrivaled when it comes to luxury, the latest tech, style, and a heart-pounding driving experience. It's an car that everyone wants but few can enjoy. But at this Tampa Porsche dealer, we're making it a little bit easier to embrace the Porsche way of living by offering unrivaled specials on your next Porsche lease, service, or apparel purchase.
What kinds of specials are we talking about? Let's take a look at some of the current specials at the leader among Tampa Porsche dealers.
Porsche Lease, Service, and Apparel Specials On Now at Our Tampa Porsche Dealer
Right now at Porsche of Tampa, we're helping you celebrate the holidays and ring in the new year by offering an unrivaled lease special on the 2017 Porsche Boxster. Act now, and you can lease it for just $759 a month.
As for Porsche service specials, our specials are always changing, but they can include everything from sales on brake repairs, A/C system checkup, oil changes, and a whole lot more. Contact our Tampa Porsche dealer to see what service specials are available today.
On top of all this, we offer an array of specials on Porsche accessories and apparel. Like our service specials, these deals are changing all the time, so contact us or drop by to see what we have to offer now.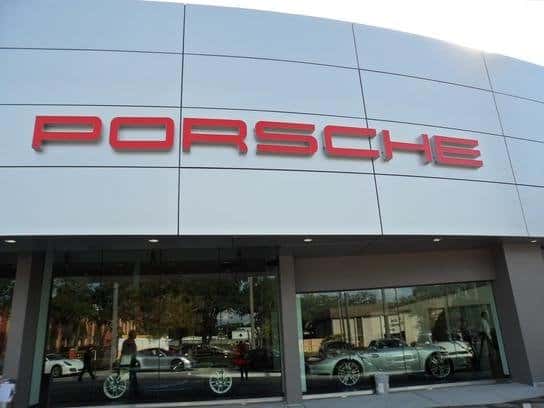 This is Your Chance to Save on an Porsche Lease, Service, or Apparel
In the end, it's simple. No other Tampa Porsche dealership offers such outstanding Porsche specials. Whether you're looking to finance or lease a new or used Porsche, save on Porsche service, or pick up some Porsche swag, Porsche of Tampa has you covered.
So visit us today. Our specials are changing all the time, and new deals are popping up even as you read this. Drop by and check them out today.
Check out our new and used Porsche selection online, or call Porsche of Tampa at (813) 933-2811 today.