Summer Road Trip Tips from Our Tampa Subaru Dealer
Make Your Road Trip a Success with Advice from Our Tampa Subaru Dealership
We're moving into that exciting season again – summer – the best time of year for road trips with family, friends, or even on your own. Few things are as exciting as hitting the road and heading off on adventure, and few vehicles are as ideal for getting you there as a Subaru. With this in mind, our Tampa Subaru dealer thought this would be a good time to share some tips on how to make the most of your summer road trips.
Here are a few things you can do to make sure your road trip is a success.
Road Trip Tips from Our Tampa Subaru Dealer
Make sure your Subaru is properly serviced before you hit the road.
Nothing slams the brakes on your road trip like car trouble. Rather than waiting until it's already too late, get your Subaru service before you head out. That means bringing it in for an inspection, then getting any necessary maintenance attended to.
Pack along fuel, for you.
Your Subaru isn't the only thing that needs fuel. You and your passengers need to keep fed and hydrated over the course of long drives—especially if stops will be few and far between. This will both help you stay alert as the driver, and will prevent moods from becoming short due to hungry tummies.
Plan out some strategic stops.
At some point you and your passengers will need to get out of the car to stretch and use the restroom. If possible, plan these stops around scenic sites along your route to make the most out of your journey.
Make sure that you've packed your car in a way that leaves room for you and your passengers to be comfortable. One of the many benefits to driving a Subaru is that they offer plenty of cargo space, and many models feature roof-racks. Make the most of these tools.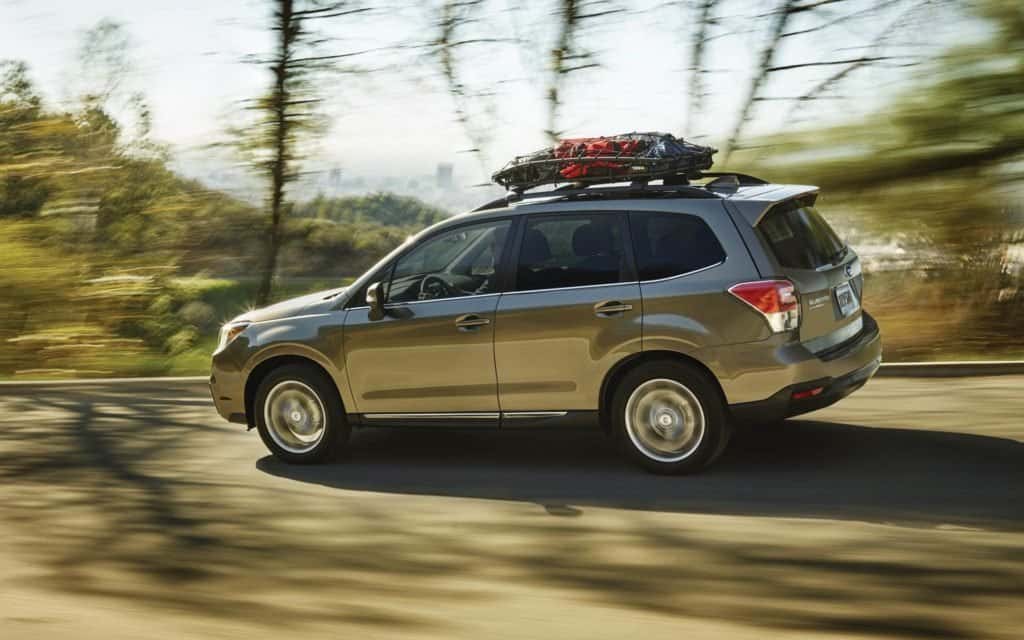 Chat with the Experts at Our Tampa Subaru Dealership to Learn More About Your Subaru
At Reeves Subaru of Tampa, our staff is comprised of friendly experts who know everything about Subaru vehicles, and talking about how you can get the most out of yours is among our favorite things to do. We're always happy to chat about how you plan to use your vehicle, and to offer suggestions on how you can utilize its many features for maximum utility.
So drop by today, and bring the family along. We've just adopted a new yellow lab puppy named Reeves, and he'd love to meet you!
Check out our new and used Subaru selection online, or call Reeves Subaru of Tampa at (888) 378-0739 today.