Luxury Meets Practicality | Shop the Audi Q5 in Tampa
See Why Experts Love the 2018 Q5 SUV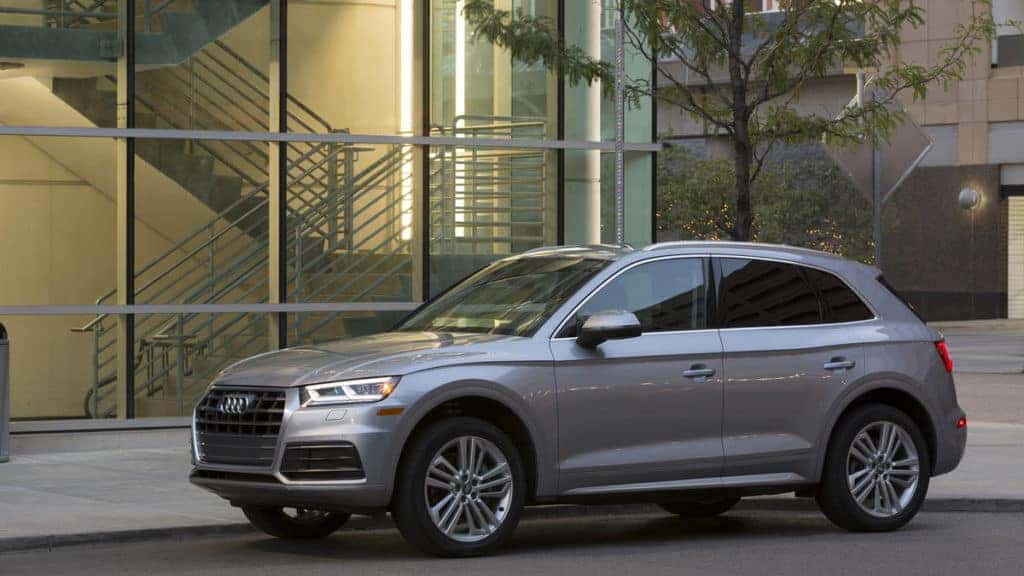 What makes for the perfect luxury SUV? It needs to offer the perfect fusion of performance, comfort, tech, and practicality, and according to the experts, one model delivers it all. Meet the 2018 Q5—the favorite among reviewers.
What do the experts have to say about it? Let's get specific.
Reviews of the 2018 Q5, for Sale at Our Tampa Audi SUV Dealer
With the Q5's already-established reputation for being one of the most outstanding SUVs on the road, it's not surprising that the 2018 Q5 has been getting stellar reviews from experts and drivers alike.
Motortrend hails the Q5 SUV for delivering even more standard and optional tech features than ever, as well as an improved powertrain.
Edmunds praised its "best in class" performance, "reassuring" drive comfort, "smart" interior, segment leading tech features, and outstanding cargo space.
Car and Driver says the 2018 Q5 offers a "well-controlled ride with no harshness," and that it is "quicker and more fuel efficient."
U.S. News Rankings and Reviews also emphasized the Q5's long list of standard features, as well as its improved acceleration, and roomy, comfortable cabin, which pushed them to declare the 2018 Q5 the best SUV you can buy.
Kelley Blue Book gave the Q5 a near-perfect score of 9.6/10, saying it "blends performance, technology and refinement like few others."
Perhaps the Car Connection summed things up best, saying, "The Audi Q5 is certainly the segment's most modern offering, delivering a high degree of technology, comfort, and conservative style."
Suffice to say that they like it. They really, really like it.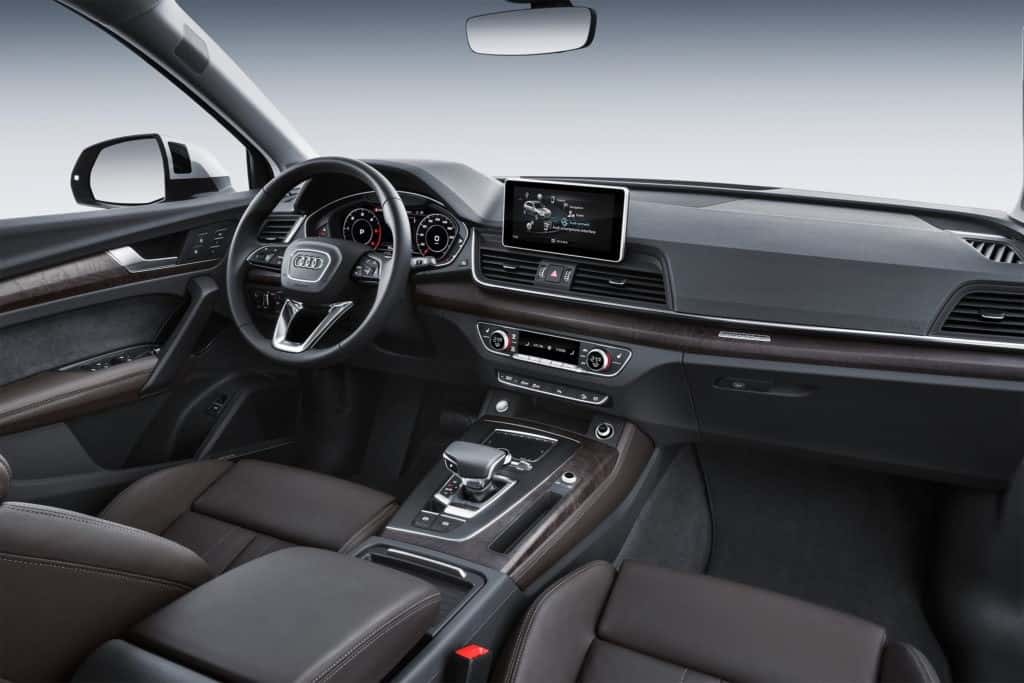 Test Drive the Q5 SUV at Our Tampa Audi Dealership
Ready to experience the new 2018 Q5 for yourself? Visit Our Tampa Audi SUV dealer today and take yours for a test drive.
Audi Tampa is renowned for providing the largest inventory in the region, so you can be sure to get the perfect trim for your needs. We're also known for offering the highest degree of product knowledge, which is essential when you're dealing with Audi's unrivaled tech innovation. Finally, we have a reputation for delivering 100% customer satisfaction thanks to the friendly, helpful approach taken by our staff. They're here to ensure that you love your shopping experience.
Check out our selection of the 2018 Audi Q5 online, or call Reeves Audi Tampa at (888) 486-8115 today.