South Tampa Premier Audi A3 Dealership
4 Reasons to Get Your A3 from Our South Tampa and Westchase Audi Dealership
You know the Audi A3 is the best in its class. You've read the reviews. The Car Connection hails it for its "style, performance, and content." Edmunds says, "The A3 maintains its position as one of the most desirable entry-level luxury company sedans." US News Rankings and Reviews praises its "lively acceleration," "high-tech infotainment system," dynamic handling," "smooth ride," and "spacious front seats." And TopGear sums things up by saying the A3 is "the definitive example of rock-solid, sensible, impeccable German engineering." You know all of that. So why get yours from our Audi dealership near Westchase and South Tampa?
Why Get Your A3 from the Premier Audi Dealership near South Tampa and Westchase
Our customers love our dealership experience for many reasons, but here are a few that they mention most often:
At Audi Tampa, we've worked hard to build the largest new and CPO Audi A3 inventory in Tampa. In fact, we didn't stop there—we have the most expansive Audi selection that you'll find anywhere in the region, period.
Our paramount product knowledge
One of the reasons you drive an Audi is because it offers the most state-of-the-art technology on the market. That being the case, you need a dealership capable of providing you with the highest level of expert product knowledge, not only so you know how to make the most of your vehicle's tech, but so you are aware of the latest innovations.
Our VIP shopping experience
One Audi dealership near South Tampa and Westchase understands that you have a busy schedule, and that it can be difficult to fit shopping for a new car in. That's why at Audi Tampa, we make the experience more convenient by offering valet test drives. How does it work? Simply schedule your test drive, and we'll bring the model of your choice directly to your home or office.
At Audi Tampa, we want to be your home for all things Audi, not just now, but for years to come. That's why we're committed to building a relationship that you'll want to continue. To accomplish this, we've built a team of friendly people who will provide you with service you'll enjoy.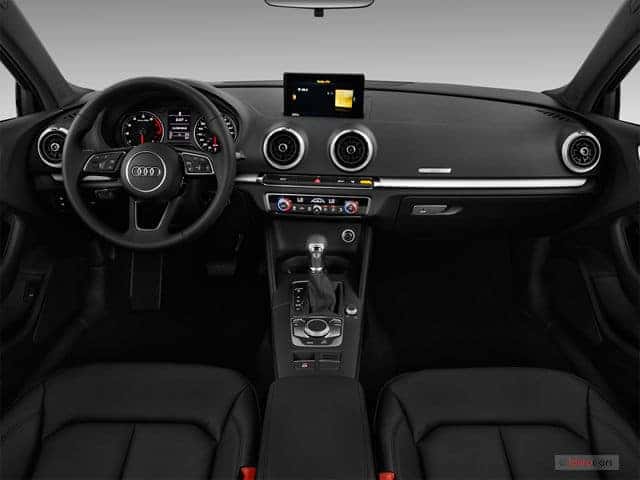 Test Drive Your New or CPO Audi A3 at the Premier Audi Dealership near Westchase and South Tampa
Ready to get behind the wheel of your Audi A3? See how the selection, expertise, convenience, and service at our Audi dealership near South Tampa and Westchase will change the way you think of car shopping.
Check out our new and CPO Audi A3 selection online, or call Audi Tampa at (888) 486-8115 today.