Check the Specs on the 2020 Subaru Outback
See What the Experts Say About the New 2020 Subaru Outback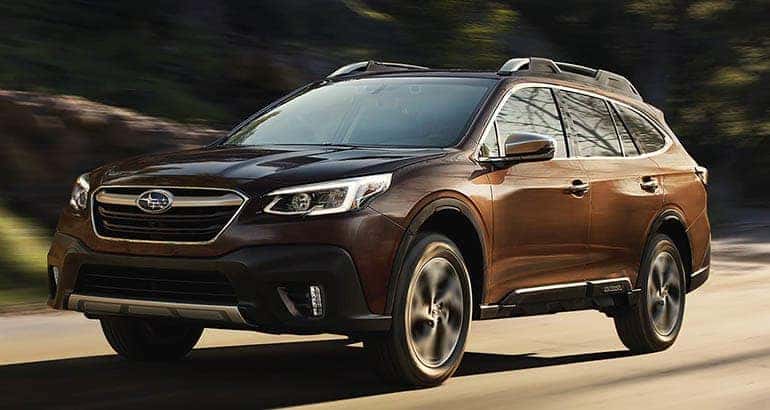 For decades now, the Subaru Outback has remained a consistent contender for the distinction as the greatest SUV on the road. This renowned model has always been known for offering a comfortable riding experience combined with unrivaled off-roading ability, and according to the experts the 2020 edition has continued to refine these qualities:
US News Rankings and Reviews
"The fully redesigned 2020 Subaru Outback has a classy cabin and serves up plenty of passenger and cargo space…High-end interior…Powerful optional turbocharged engine…Roomy seating and large cargo hold…Admirable off-road capability."
"The 2020 Subaru Outback is the same but better…It's now more spacious in the back seat, more powerful, and has more modern features."
"Safety comes standard…Roomy enough for a family of four…Impressive off-road capability…High-tech way to get back to nature…Lots of accessories for active lifestyle."
"Outstanding capability…Generous 11.6-inch touchscreen…Spacious interior…29 mpg…Comfortable ride."
"Spacious and comfortable cabin…Excellent power…Loading the roof or cargo area is easier compared to most SUVs."
"The 2020 Outback has impressive trail chops, with comfort and capacity for everyday needs."
"We expected a better Outback. What we got was a great one."
2020 Subaru Outback Specs, Interior, MPG, and Colors
The 2020 Subaru Outback interior has been equipped with all the comforts and technology you need to drive all day with total contentment. From its spacious, supportive seats to its well laid out design to sleek STARLINK Multimedia system featuring an 11.6-inch touchscreen, the cabin is set up for pure enjoyment. You'll also enjoy features such as the standard EyeSight Driver Assist Suite (the industry's leading safety system), the Subaru DriverFocus Distraction Mitigation System, built-in WiFi capability, and a power rear gate.
As for the 2020 Subaru Outback specs, its new 2.4-liter turbo-four produces a substantial 260 horsepower that delivers highly acclaimed acceleration and performance. And if you're wondering about the 2020 Subaru Outback MPG, it offers a combined 26 MPG in the city and 33 MPG on the highway. It also boasts 8.7 inches of ground clearance and the powerful off-roading system X-MODE, which delivers greater power and grip across even the most dubious of surfaces.
Finally, the 2020 Subaru Outback colors include:
Abyss Blue Pearl
Crystal Black Silica
Ice Silver Metallic
Magnetite Grey Metallic
Crystal White Pearl
Autumn Green Metallic
Crimson Red Pearl
Tungsten Metallic
Suffice to say that the new Outback delivers everything you want from a truly great crossover SUV.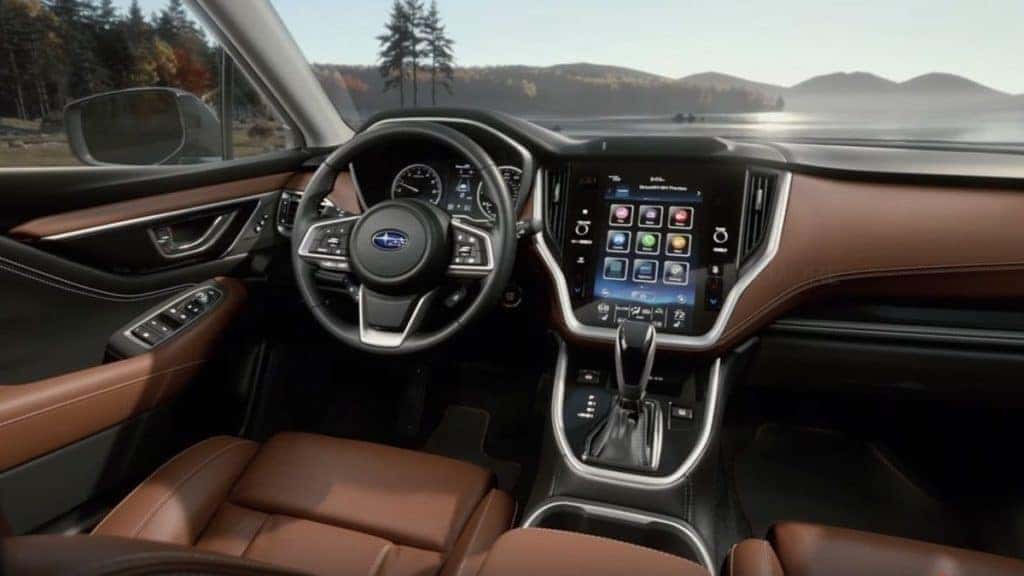 Test Drive the 2020 Subaru Outback with Greater Peace of Mind
Ready to find your 2020 Subaru Outback? At Reeves Subaru of Tampa, we understand that these are challenging times in many ways, and that includes if you're trying to shop for a new vehicle. That's why our offsite test drive program is so essential. Thanks to Valet by Reeves, you can arrange a time and we'll bring the 2020 Outback—or any other model—directly to your home or office. What's more, we allow you to perform all scheduling and transactions online, meaning that you can shop with total peace of mind.
The benefits of shopping at Reeves Subaru of Tampa don't stop there. Our dealership offers the largest inventory in the area, making it easy for you to test drive different models and trims to find the ideal choice for you. And while you're shopping—and all the way through your ownership experience—you'll enjoy service that is always knowledgeable, prompt, and friendly.
It's all part of our commitment to ensuring that you enjoy complete satisfaction with every interaction. hen all is said and done, why settle for less?
Check out our selection of 2020 Subaru Outback trim levels online now, or call Reeves Subaru of Tampa at (888) 378-0739 today.