How One Subaru Dealer near Clearwater and Tampa Is Changing How You Shop
Our Tampa and Clearwater Subaru Dealer Is Taking Your Experience to the Next Level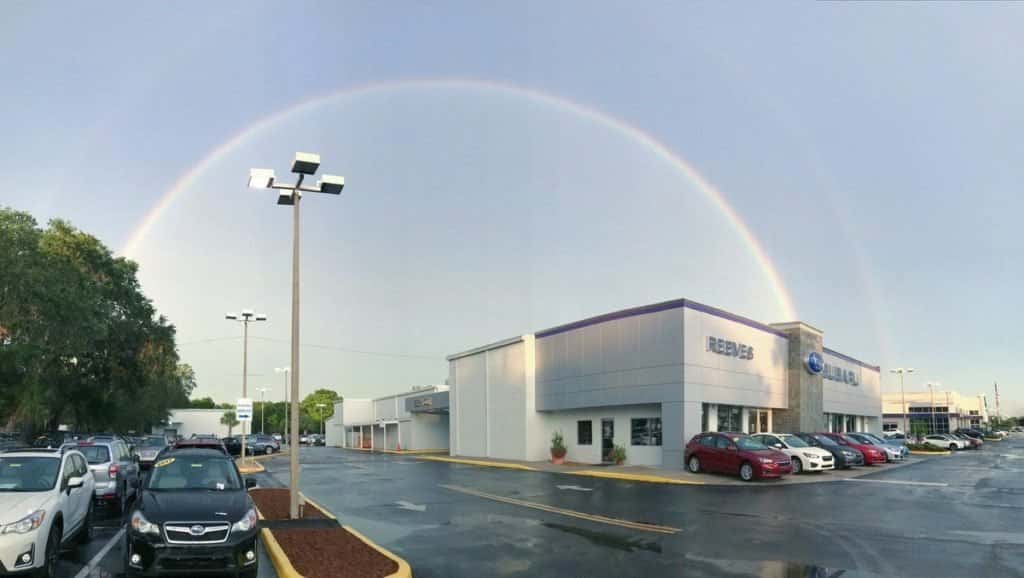 As summer is just around the corner, you probably have vacations, road trips, and other adventures on the horizon. With that in mind, you might be thinking about where to buy or lease a new or used Subaru, or about where you can get your current Subaru serviced and road-ready.
One Subaru dealership near Clearwater and Tampa has not only been offering an unrivaled shopping experience for years, but is taking customer satisfaction to a whole new level – Reeves Subaru of Tampa.
How are we doing it? Let's take a closer look.
Introducing the I Care Promise at the Premier Subaru Dealer near Tampa and Clearwater
We'd like to introduce you to the I Care Promise. This is a unique commitment that you won't find at any other Subaru dealer near Tampa or Clearwater.
The I Care Promise was implemented to not only improve upon our already unrivaled service, but to continually deliver ever-increasing customer satisfaction. To accomplish this, our staff has undergone rigorous training to ensure that their knowledge is unmatched, and they'll continue to receive ongoing training as the year goes by to keep them honed to perfection.
In addition to the I Care Promise, we'll continue to deliver on a number of points for which we are already renowned:
At Reeves Subaru of Tampa, we offer the largest inventory in the region. That means whatever model, trim, or color you want, we have it – and in a range of years at that.
When you need Subaru maintenance or repair, you don't want it to come with a headache. That's why we offer an expert staff working out of the largest volume service center in the region, which translates into fast, reliable service.
Whether you're looking to buy or lease a new or used Subaru, you'll find the best specials at Reeves. Not only that, but we offer outstanding specials on parts and service as well.

Visit Our Clearwater and Tampa Subaru Dealer for the I Care Promise
In the end, it's simple. Our Tampa and Clearwater Subaru dealer was already renowned for offering great service, but thanks to the I Care Promise, that experience is becoming ever better.
Ready to start your summer with a Subaru? Get yours along with superior service.
Check out our new and used Subaru selection online, or call Reeves Subaru of Tampa at (888) 378-0739 today.