The Best Subaru Dealer in Tampa? Here's Why It's Reeves Subaru of Tampa
When It Comes to Subaru Dealers in Tampa, Reeves Subaru of Tampa Is #1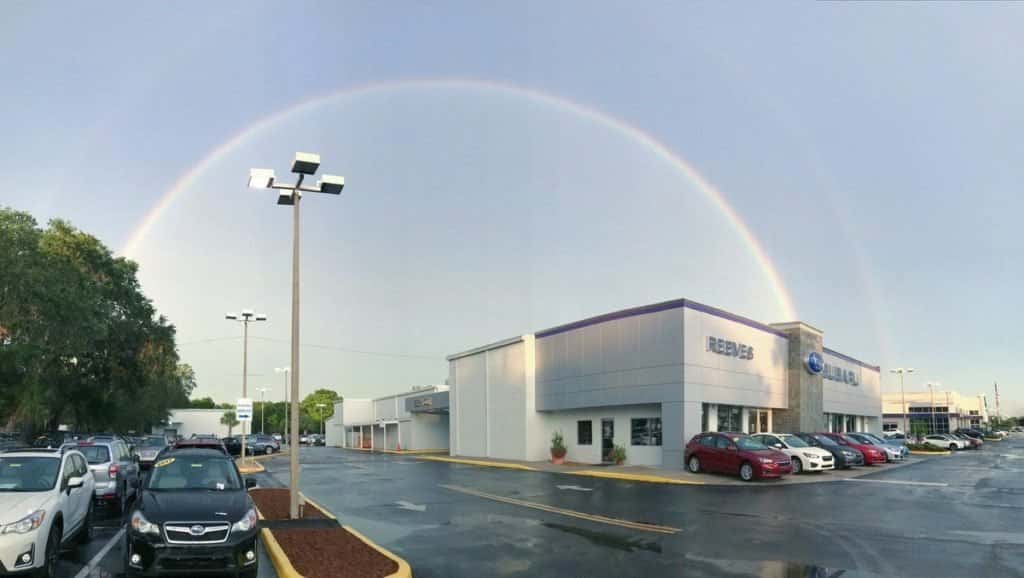 You're here because you want the perfect adventure vehicle, AND the perfect dealership experience. You already know that Subaru makes the capable, versatile, reliable vehicles you're looking for, and how your looking for the best Subaru dealer in Tampa. Simply put, the #1 Tampa Subaru dealer is Reeves Subaru of Tampa.
What makes Reeves different from other Tampa Subaru dealers? Let's take a look.
4 Reasons Reeves Is the Leading Subaru Dealer in Tampa
As one of the Reeves family of auto dealers, we offer nearly 50 years of experience. This allows us to deliver the highest level of expertise when it comes to every aspect of Subaru ownership, from choosing the right model, to securing a lease or financing, to getting maintenance and service, to trading for your next Subaru down the road.
Expansive Subaru selection
You're not looking for the best Tampa Subaru dealer because you'll settle for the first car you see. You need options. That's why Reeves Subaru of Tampa offers the most expansive inventory of new and used Subaru models that you'll find anywhere in the region.
Tampa's best Subaru service
It's a fact of life — at some point every driver needs service. At Reeves Subaru of Tampa, we don't think that should stress you out. That's why we provide convenient, accurate, dependable service that gets you back on the road fast.
The best Subaru specials in Tampa
At Reeves Subaru of Tampa, we make car ownership easier by offering the best Subaru specials in Tampa. From deals and incentives on financing and leases, to sales on service, parts, and accessories, we're here to help you save.
Reeves Subaru of Tampa: Where Tampa Goes When Only the Best Subaru Dealer Will DO
Ready to discover why we're renowned for being #1 Tampa Subaru dealer? Visit Reeves Subaru of Tampa today, and enjoy the expertise, selection, service, and specials that you've been looking for.
Check out our massive new and used Subaru selection online, or call Reeves Subaru of Tampa at (888) 378-0795 today.